Studio K2 Architecture
(no relation to the mountain, though we'd like to go sometime)
Here at Studio K2 Architecture we have a simple equation for design
VISION + COMMUNICATION - ego = Elegant Design Solutions
We are a creative studio that loves to dream, design and draw.
We call this "

Client Centered Design.

"
We nurture strong professional relationships, striving for innovative, appropriate design solutions, and above all else, providing excellent service to our clients. Read more about SK2…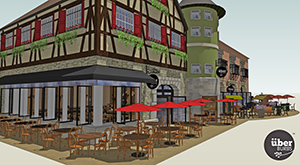 Current Projects
überBURBS combines a Euro American café and pub with a local marketplace, coffee house, live music, and office space – all in a welcoming, relaxed setting close to home.  Currently SK2 is developing the concept design and the flagship location is scheduled for Centennial, Colorado.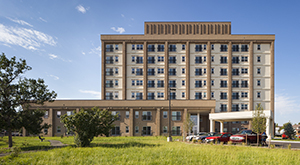 In The News
"Designing age-in-place apartments meant focusing on the big picture… and tiny details at an Aurora high rise" in The Denver Post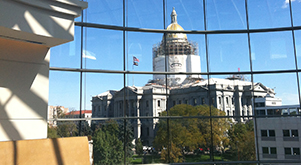 SK2 Blog – Field Trip to Ralph Carr Judicial Center
Our first question – why the curve?