Studio K2 Ramblings
Art Back into Architecture: Featured Artist Kevin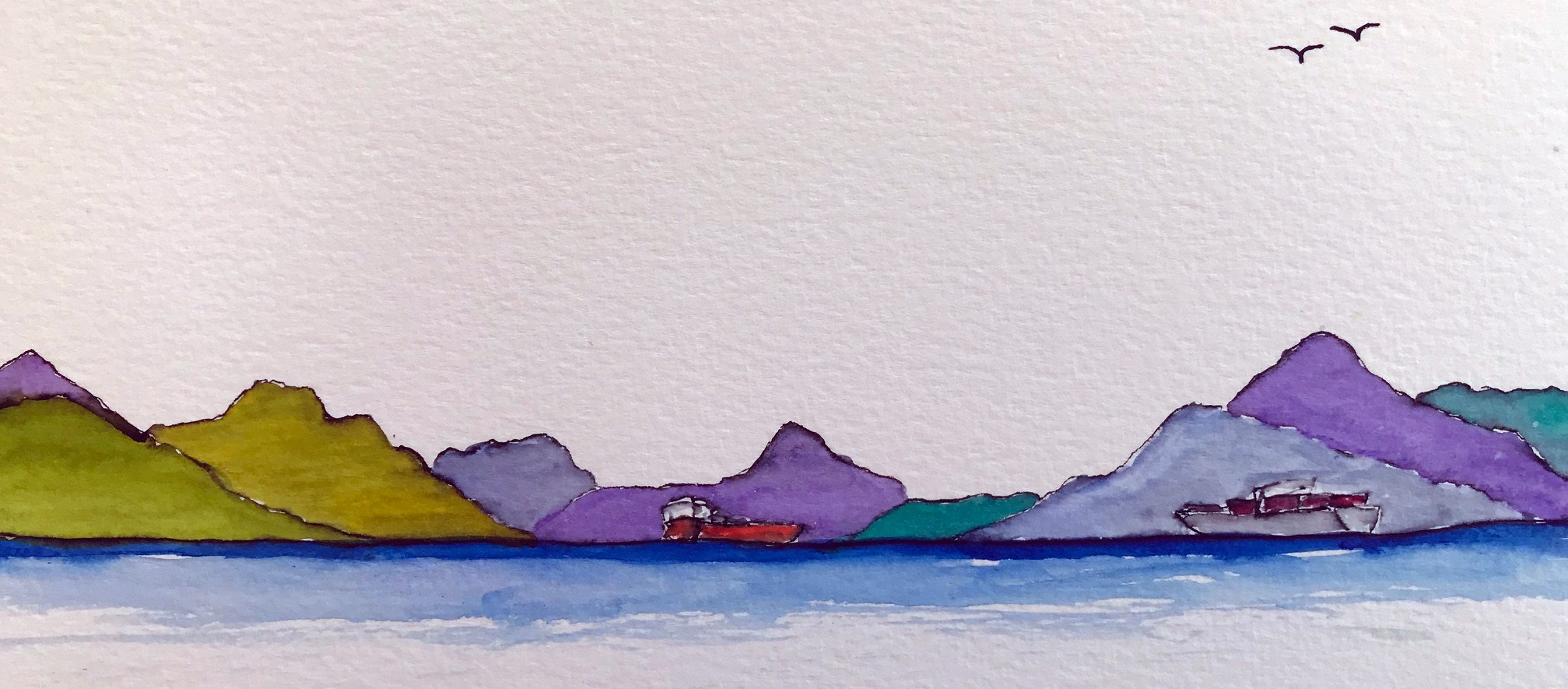 Welcome back from our blogging hiatuses! To kick off our return to Art Back into Architecture series we will take a look at some of our featured artist's work of choice.
Feature artist Kevin Koernig, principal of Studio K2, has been painting on and off for 30 years. In the past 5 years, he has been in numerous shows. Kevin got into painting to show a softer, artistic side to contrast the "expected" technical side of architecture. This collection of work was inspired (and painted during) his recent trip to Mexico, where he spent his time sitting on the beach and painting the landscape in Manzanillo.
"I am more than a biker architect with a long beard. I find that painting calms my mind." – K2
If you like any of the paintings posted or would like your very own K2 original, please feel free to contact Kevin here at the office for more information.
Upstairs Circus Austin is Open!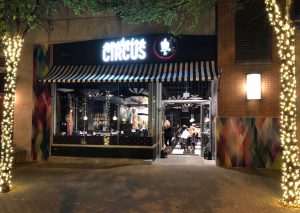 Hey Austin, are you feeling crafty and thirsty?! Now you can satisfy both by going to Upstairs Circus, a bar where you can create a masterpiece while having drinks with your friends!
Originated right here in Denver, one of their newest locations just opened in Austin! Studio K2 has been a part of their growing family from the beginning. So while you are there be sure to check out the architecture!
Follow them on Facebook or check out their website to see where you can "create, drink and be merry."
So Much More Than Drawing
It's not commonly known, but we do so much more than "putting blueprints in the computer." (Common K2 Phrases) One of our more recent endeavors was to update the Furniture, Fixtures & Equipment for the multipurpose rooms of a senior living facility's clubhouse. Along with design, Studio K2 did the install. That is, we took care of the stressful ordering, collecting, and installing of the upgrading process and gave the clubhouse a fresh designer's touch.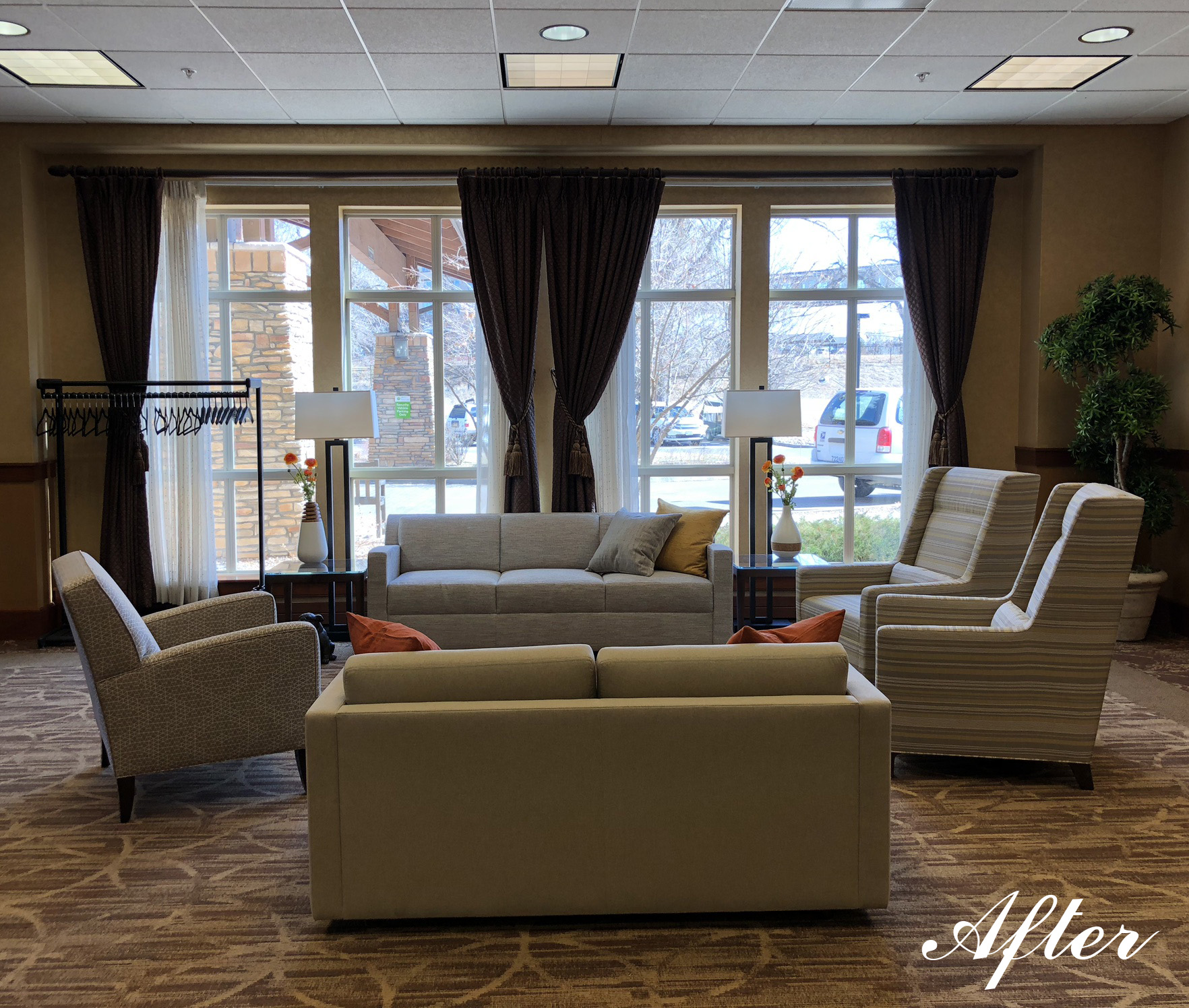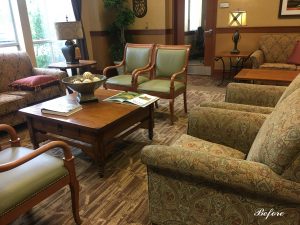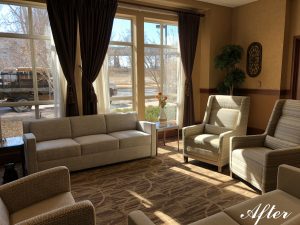 The goal of the aesthetic upgrade was to create a cozy, welcoming, "Colorado Casual" feel while giving the space a more modern look.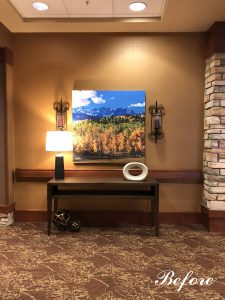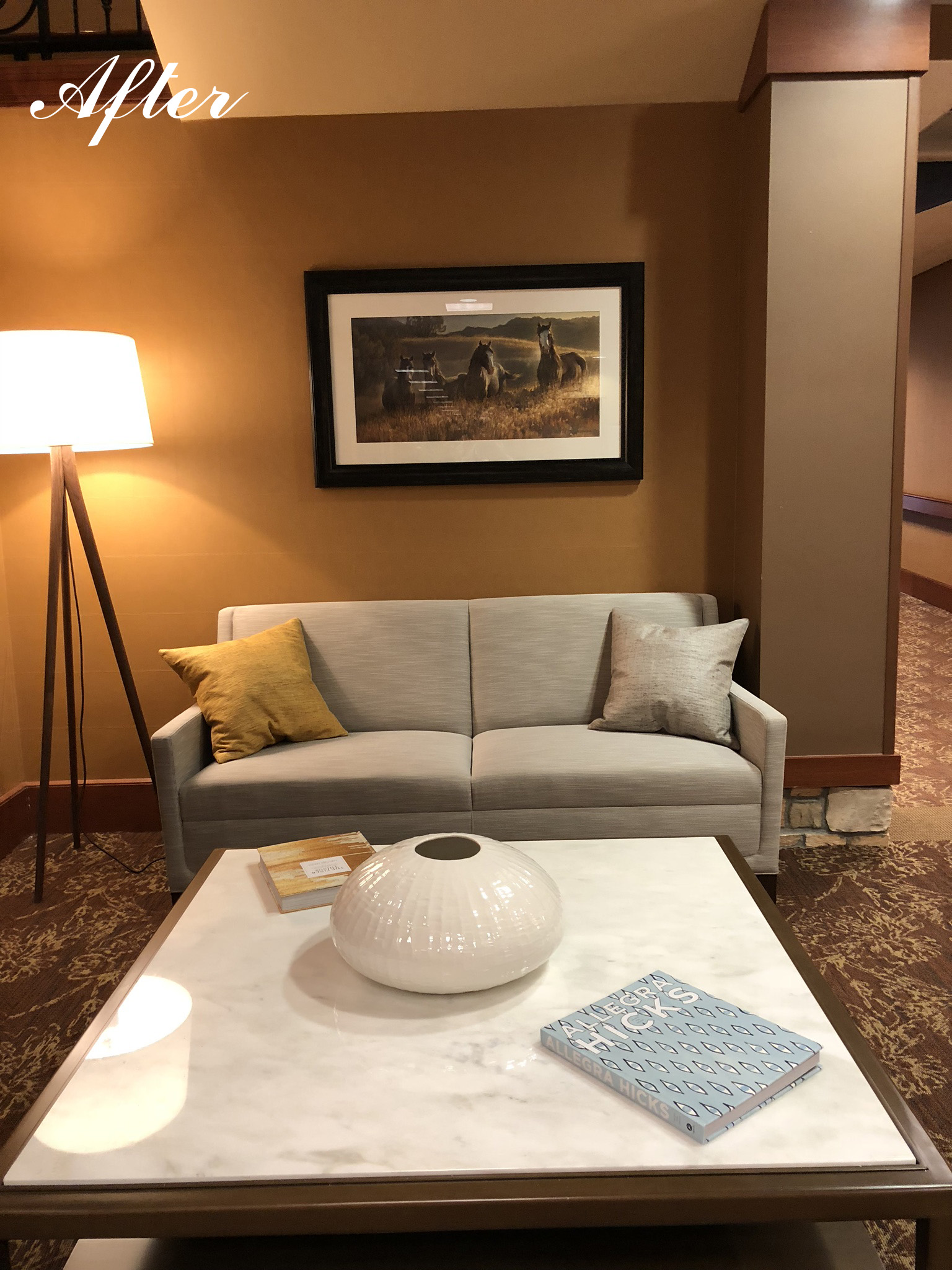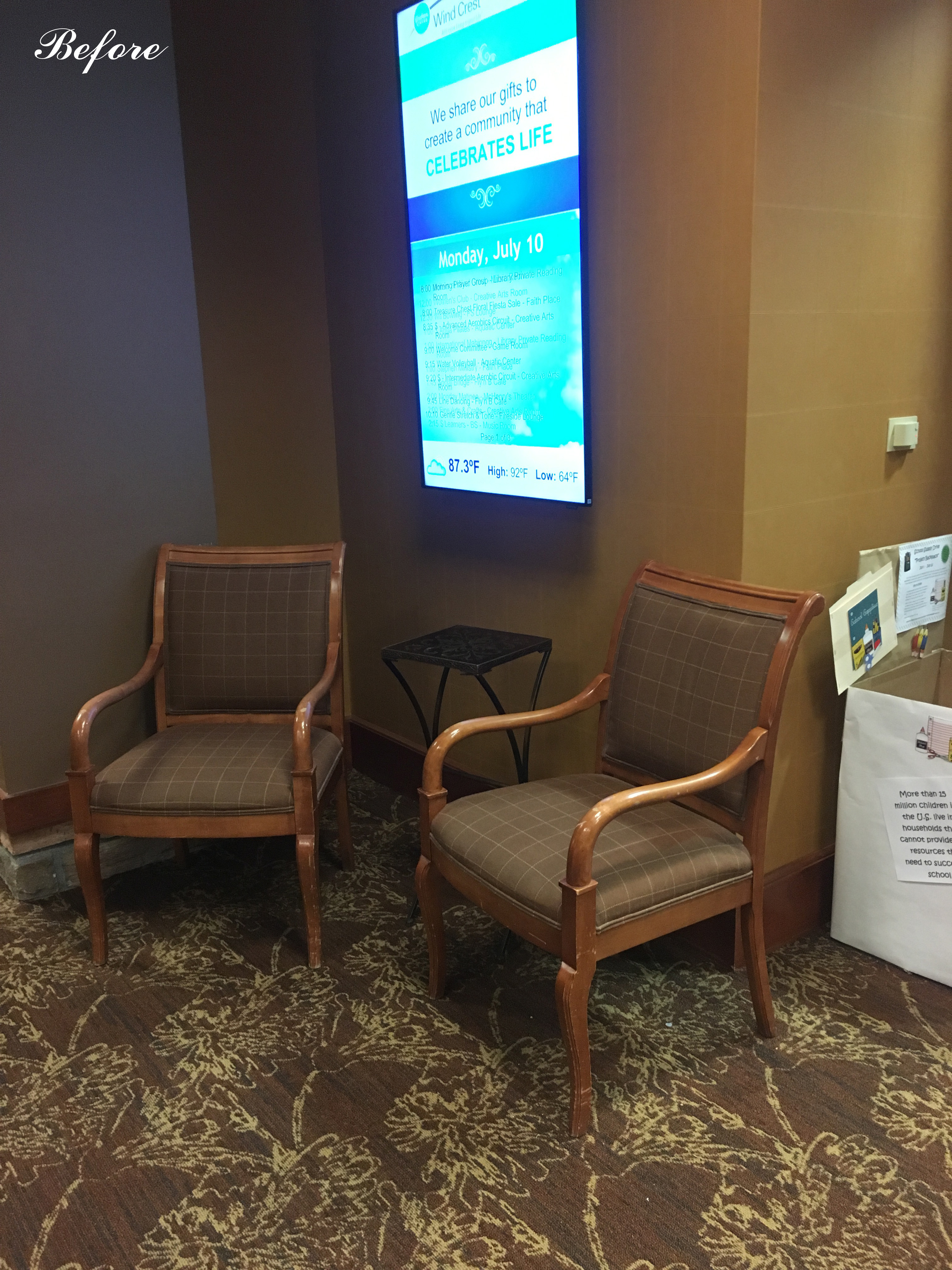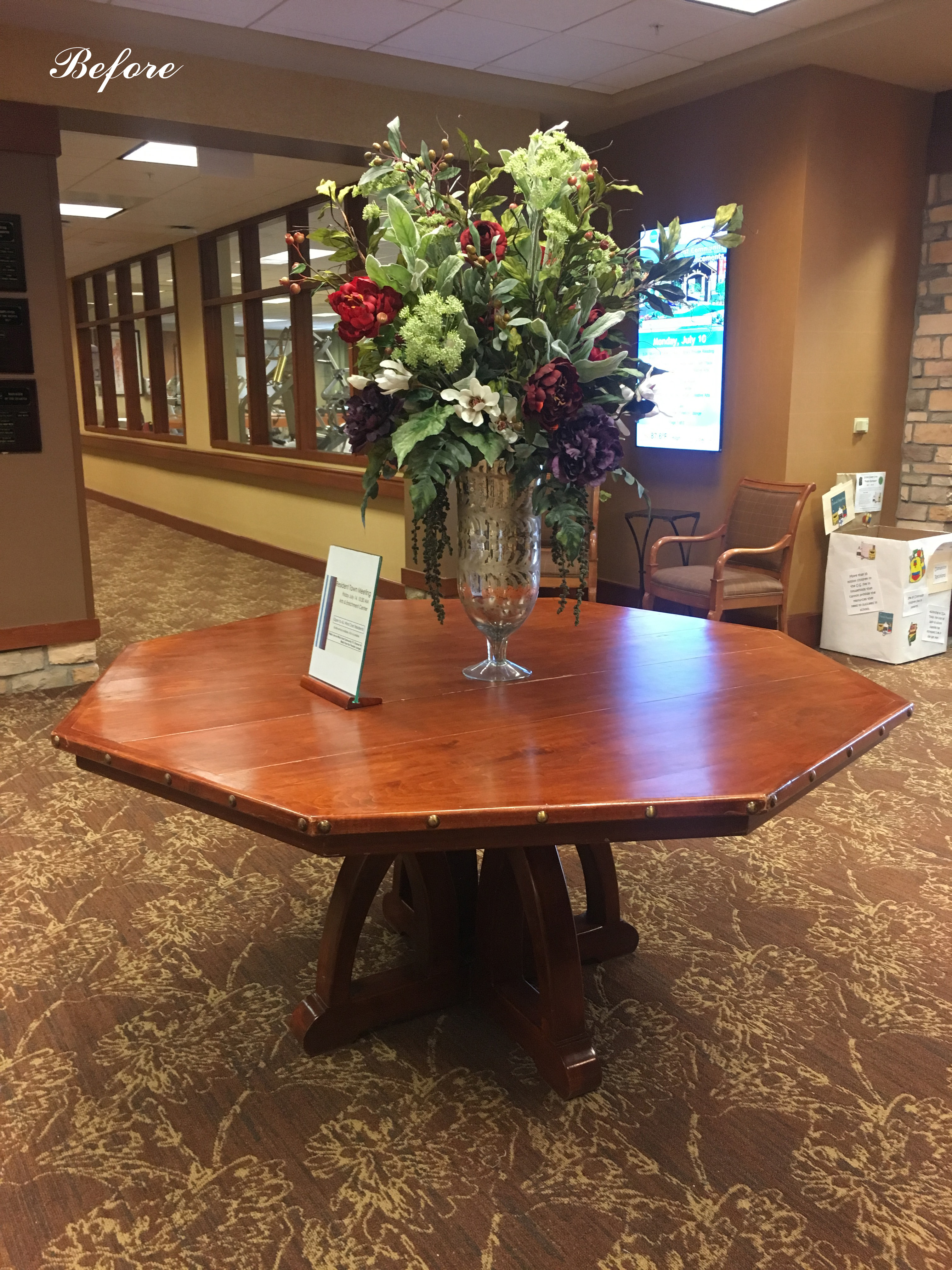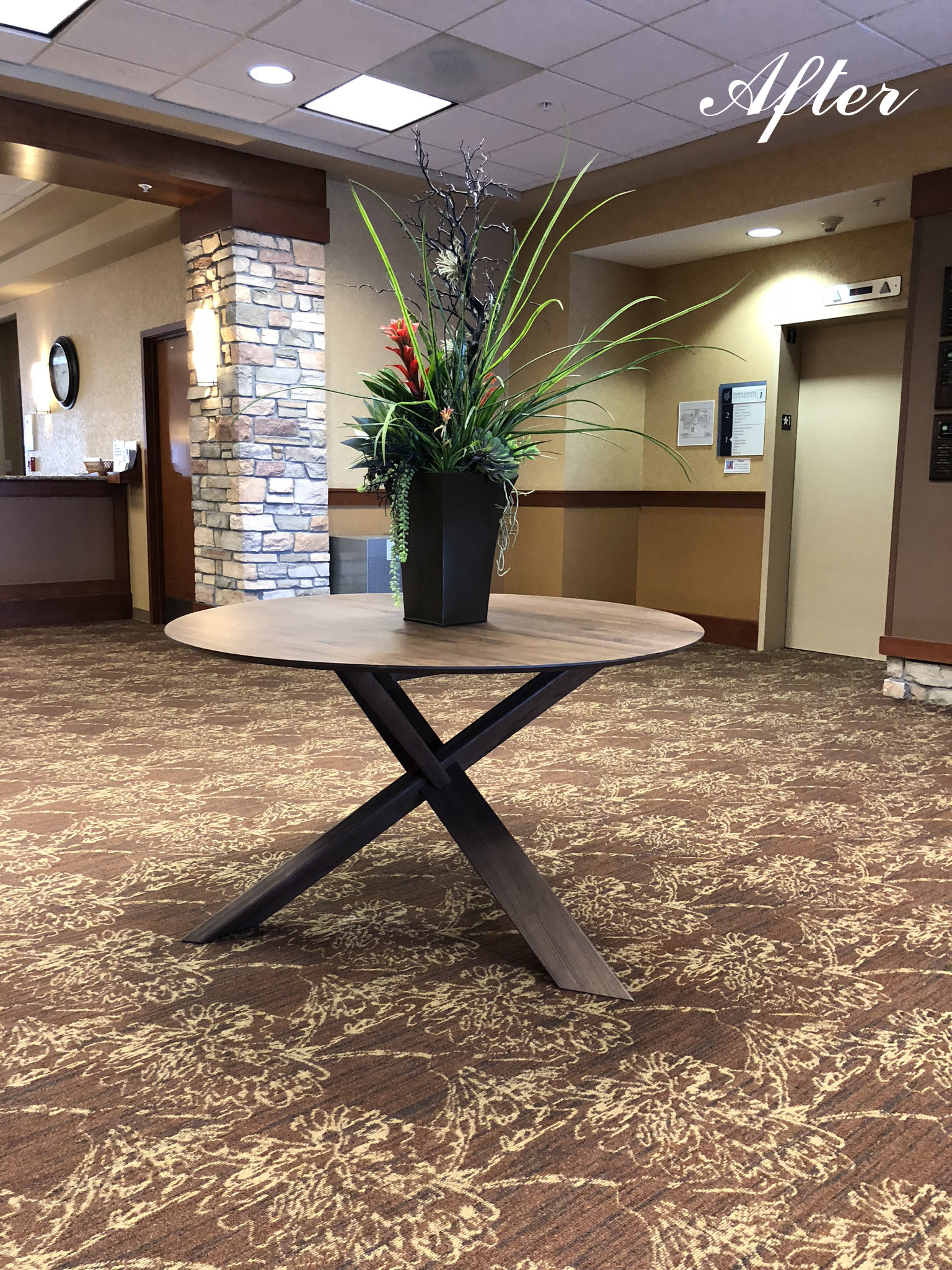 The rooms were transformed using monochromatic, geometric linear patterns with light colors and accents of floral arrangements filled with bright colors and contrasting shapes.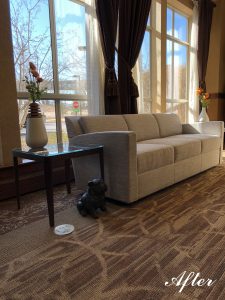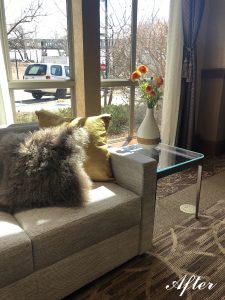 So if you are ever in the need of an aesthetic refresh, just give us a call!
Art Back into Architecture: Museum of Contemporary Art
More Sketching from SK2!!
Right before the Thanksgiving Holiday break, we went down the street to a local "Must-Do" in Denver, the Museum of Contemporary Art.
Not only was the museum full of thought-provoking, artistic pieces to stimulate inspiration in our own drawings, but the architecture of the building itself was a marvel. Opened in 2007, the contemporary building was "designed to minimize boundaries between the exterior spaces of the city and the interior galleries of the museum." (source.)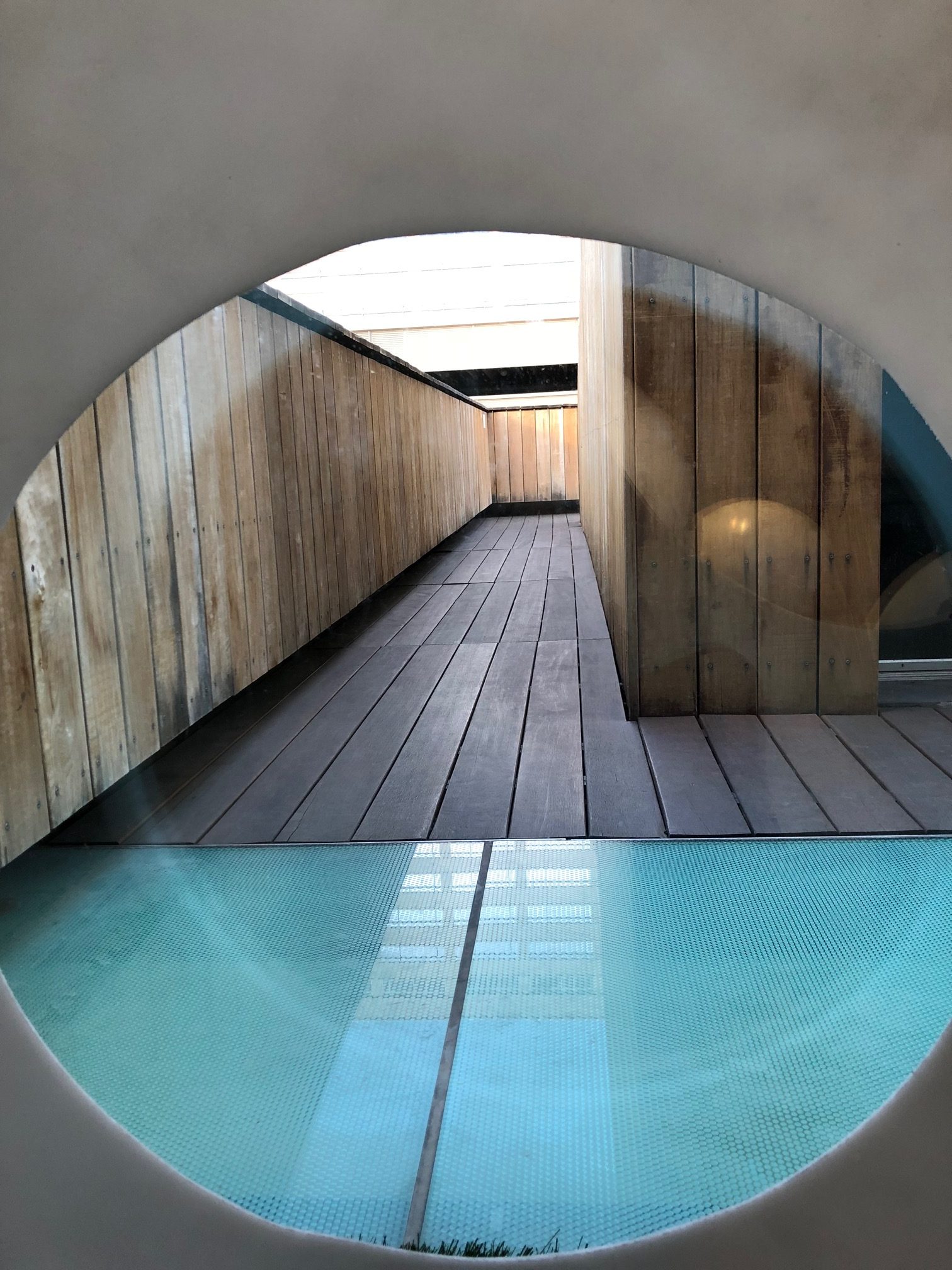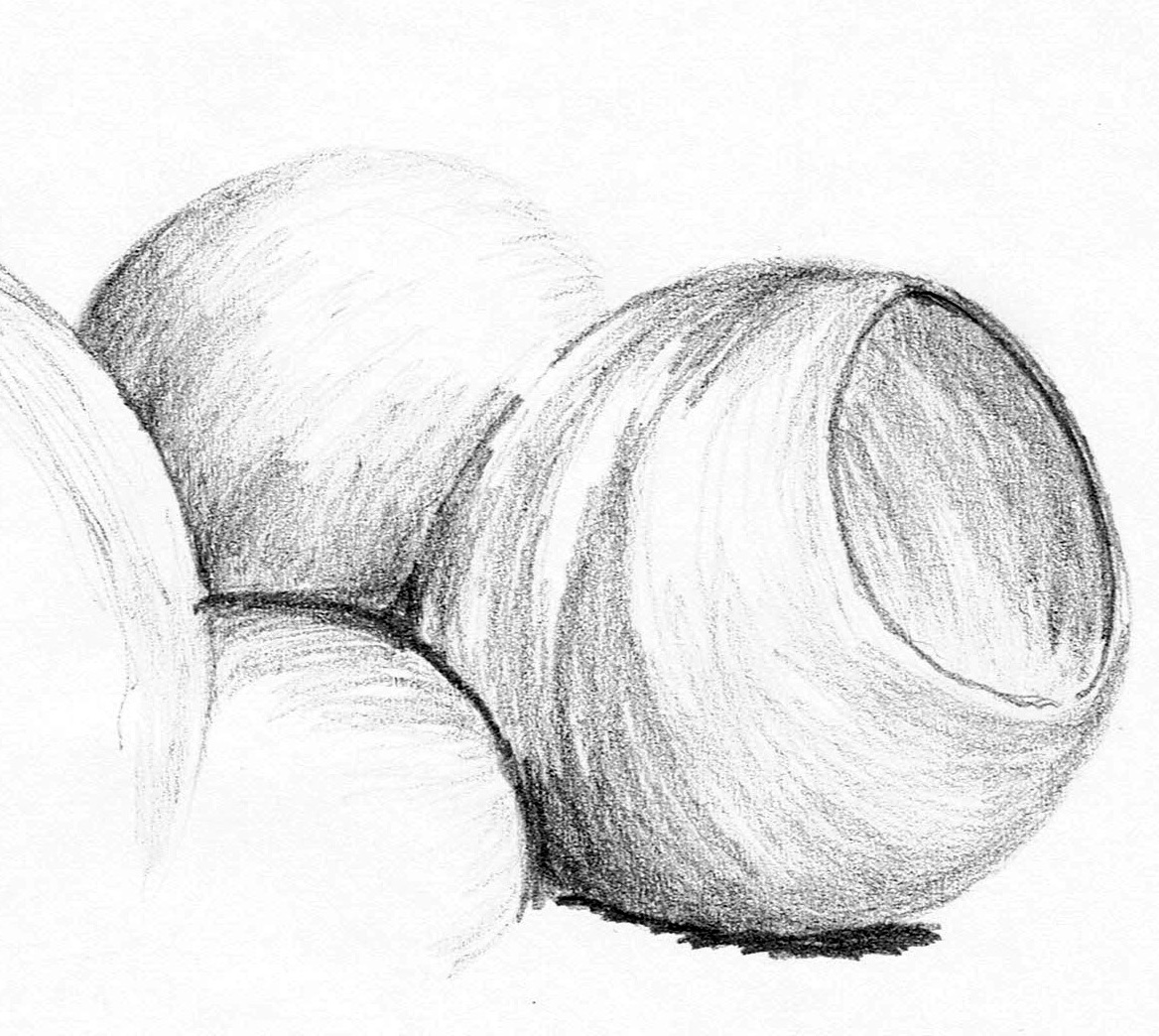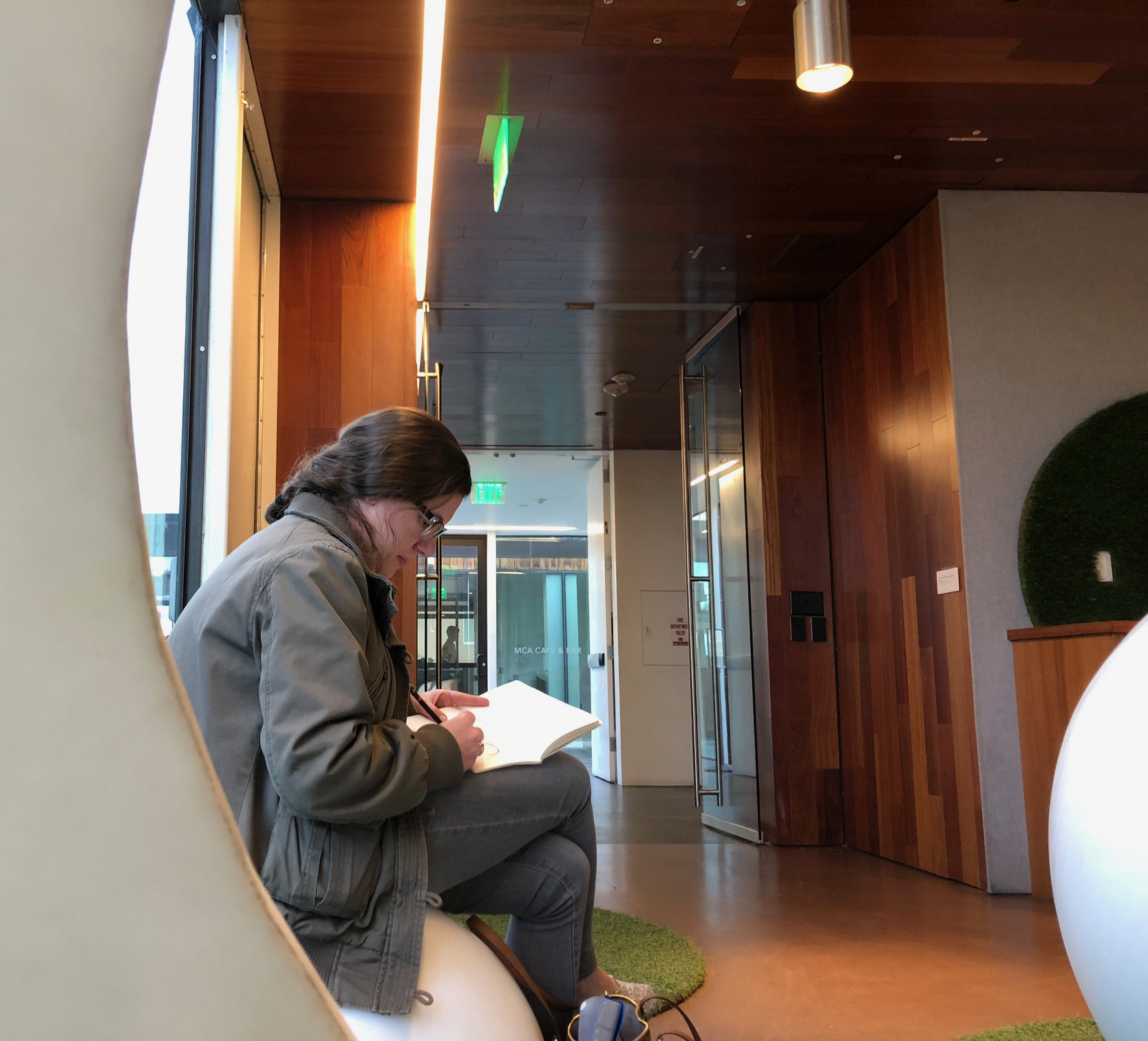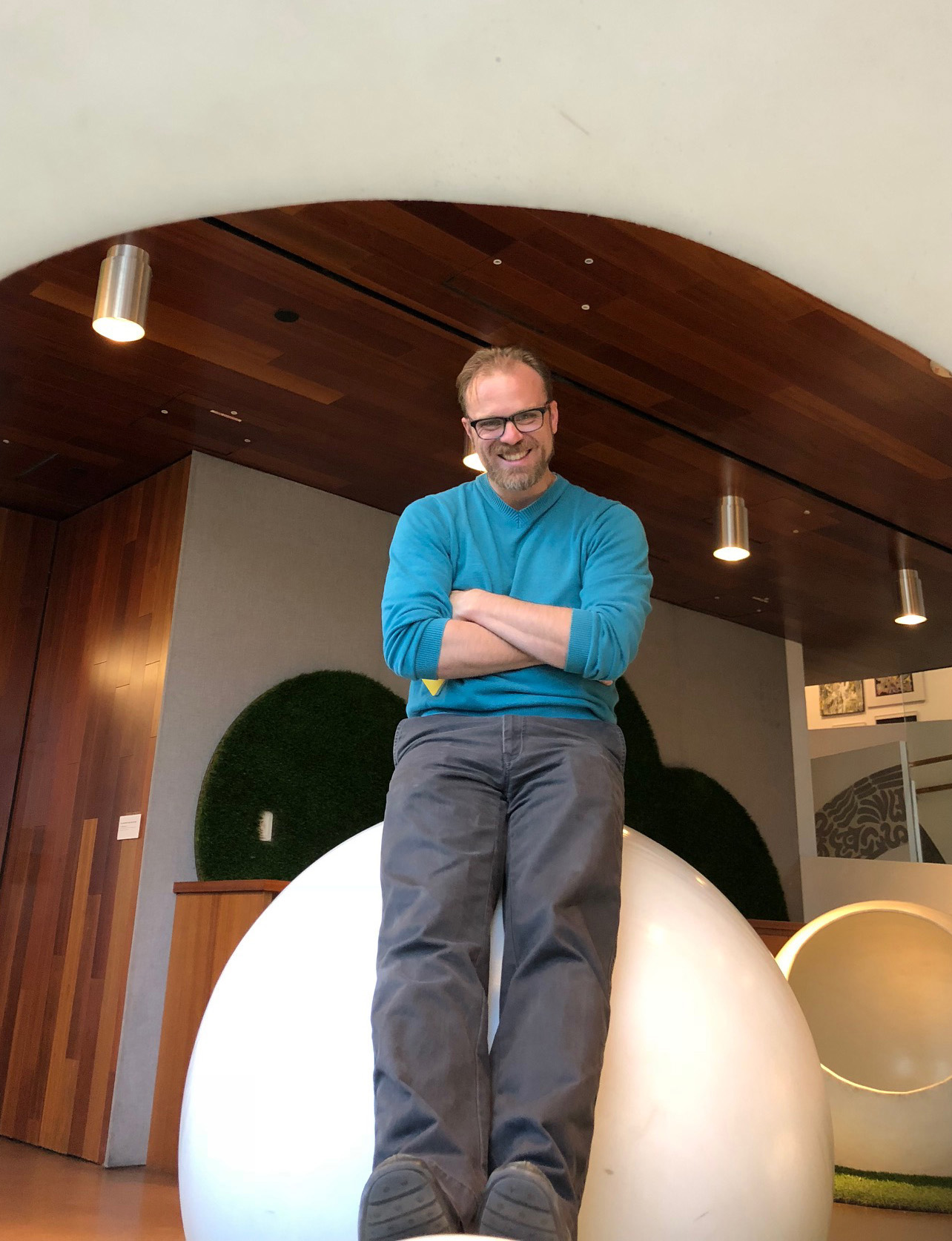 After walking around the museum, the interactive exhibit "The Bubble Garden" became the focal point of some sketches, while others went straight to the roof to sketch the skyline.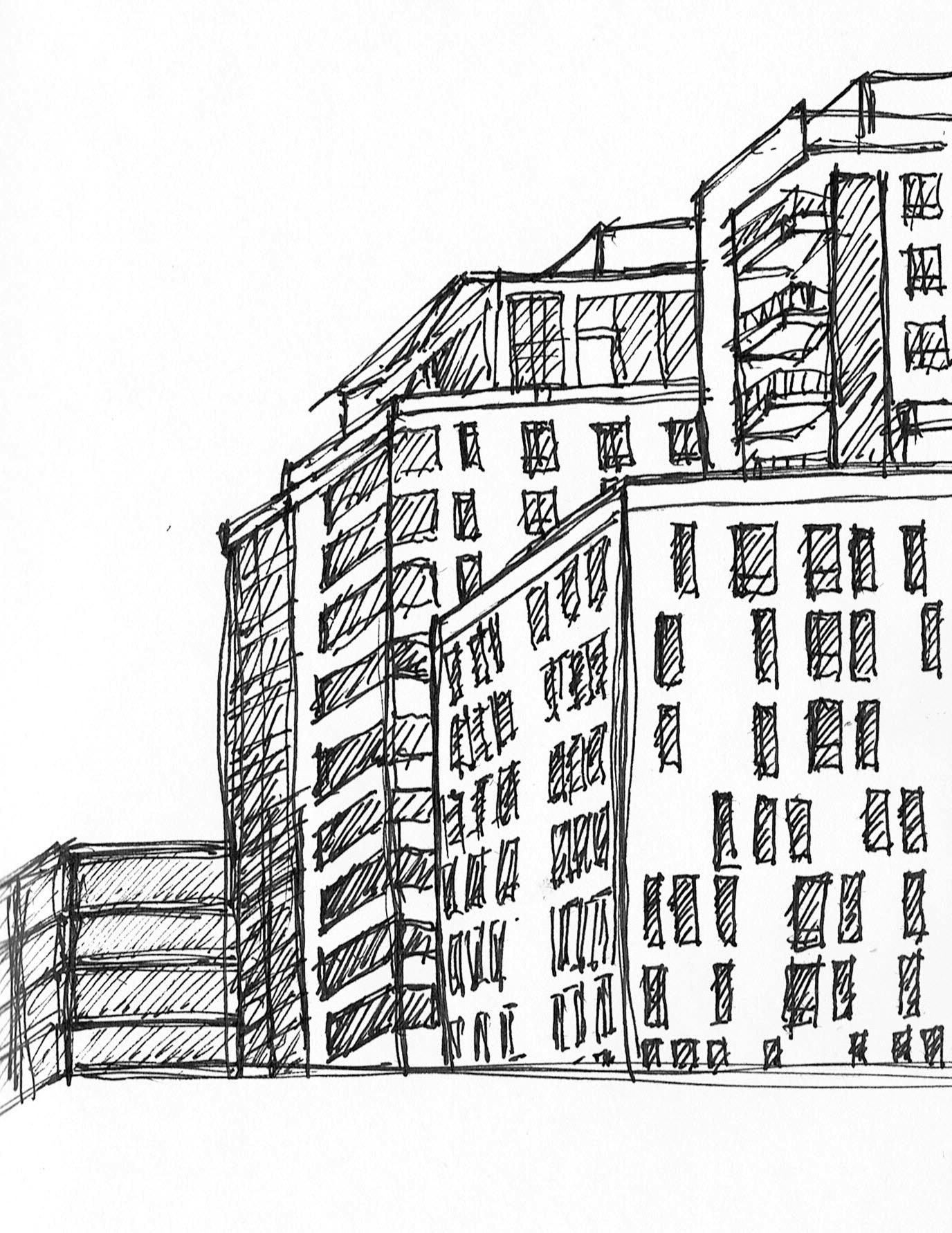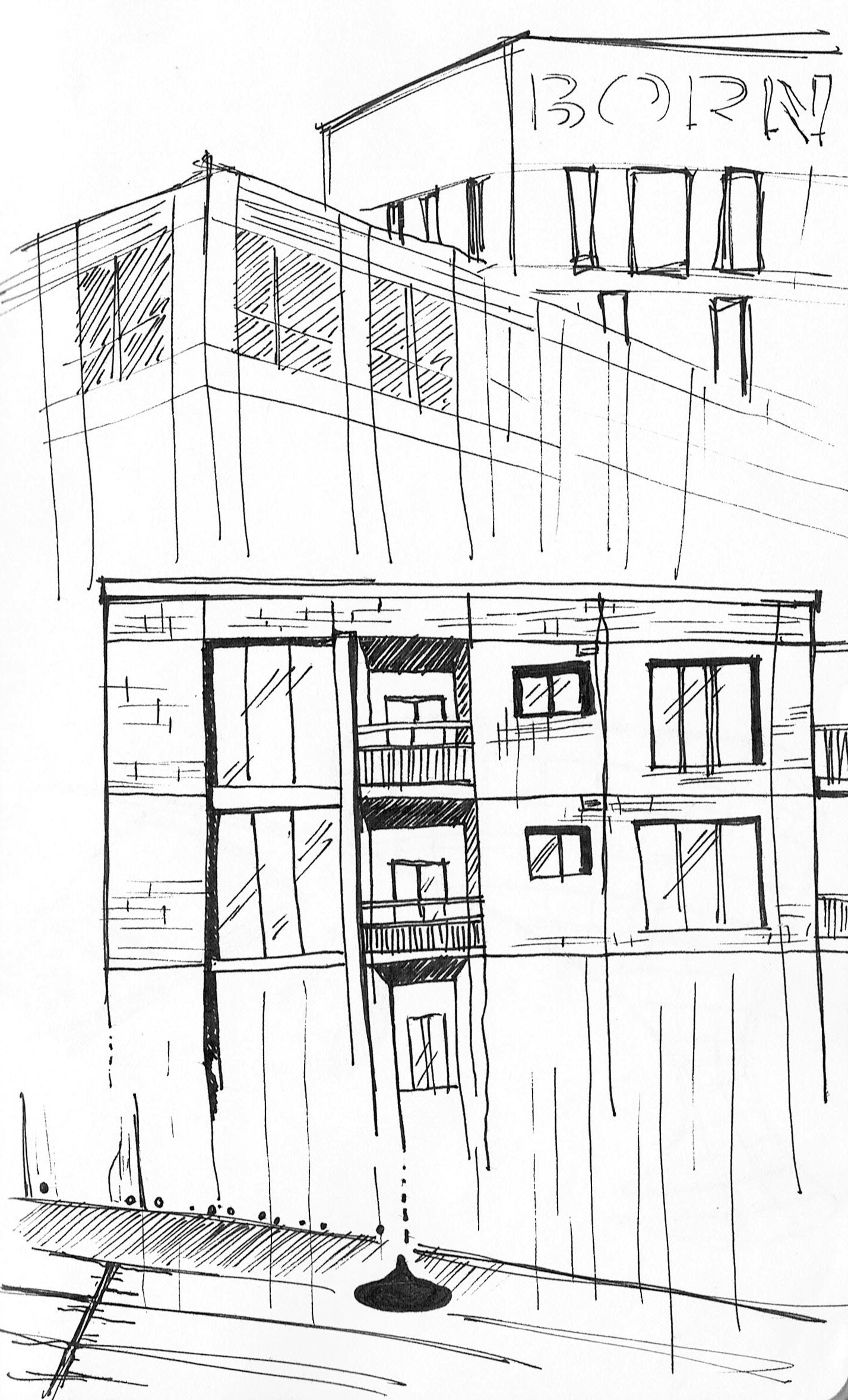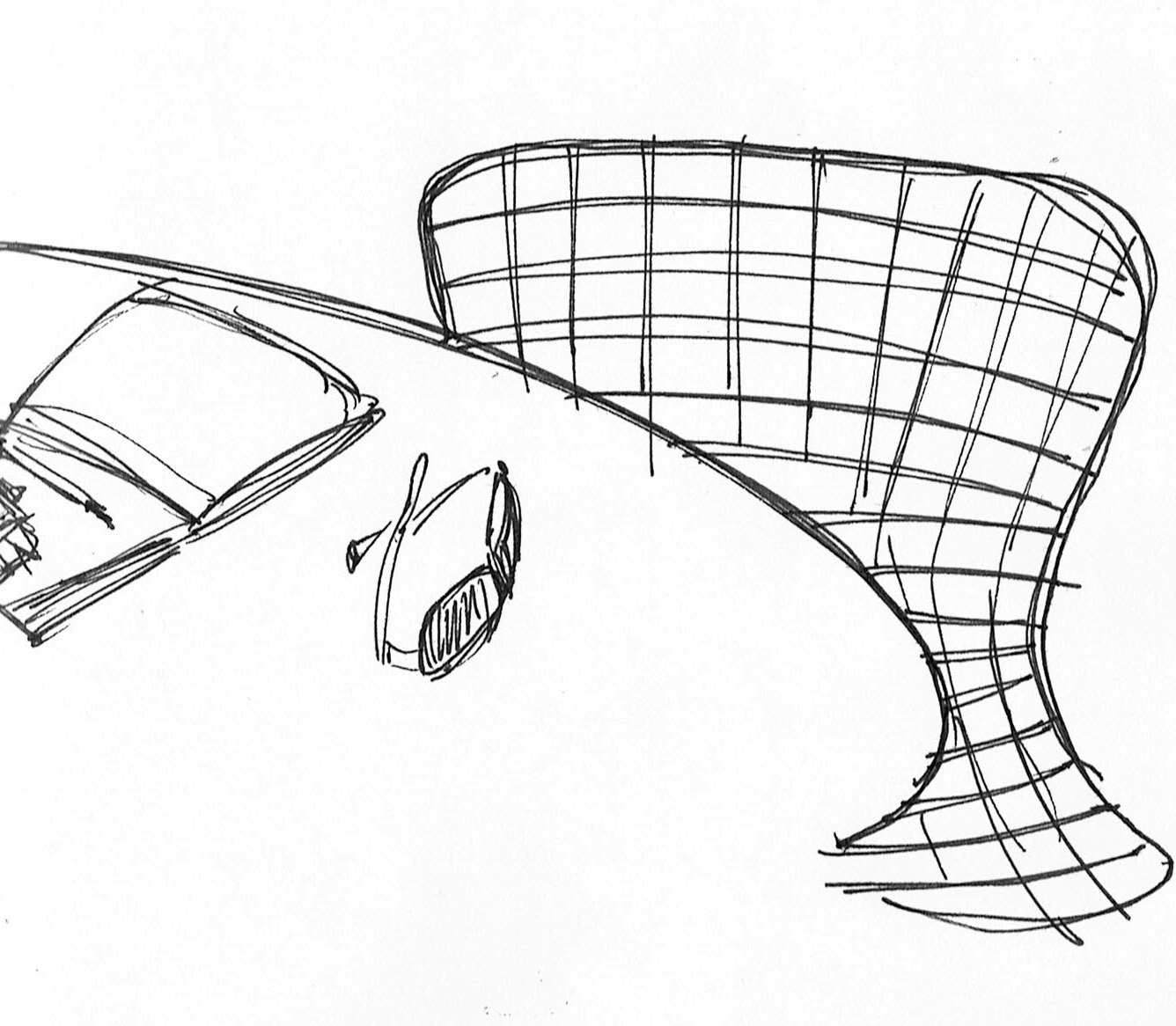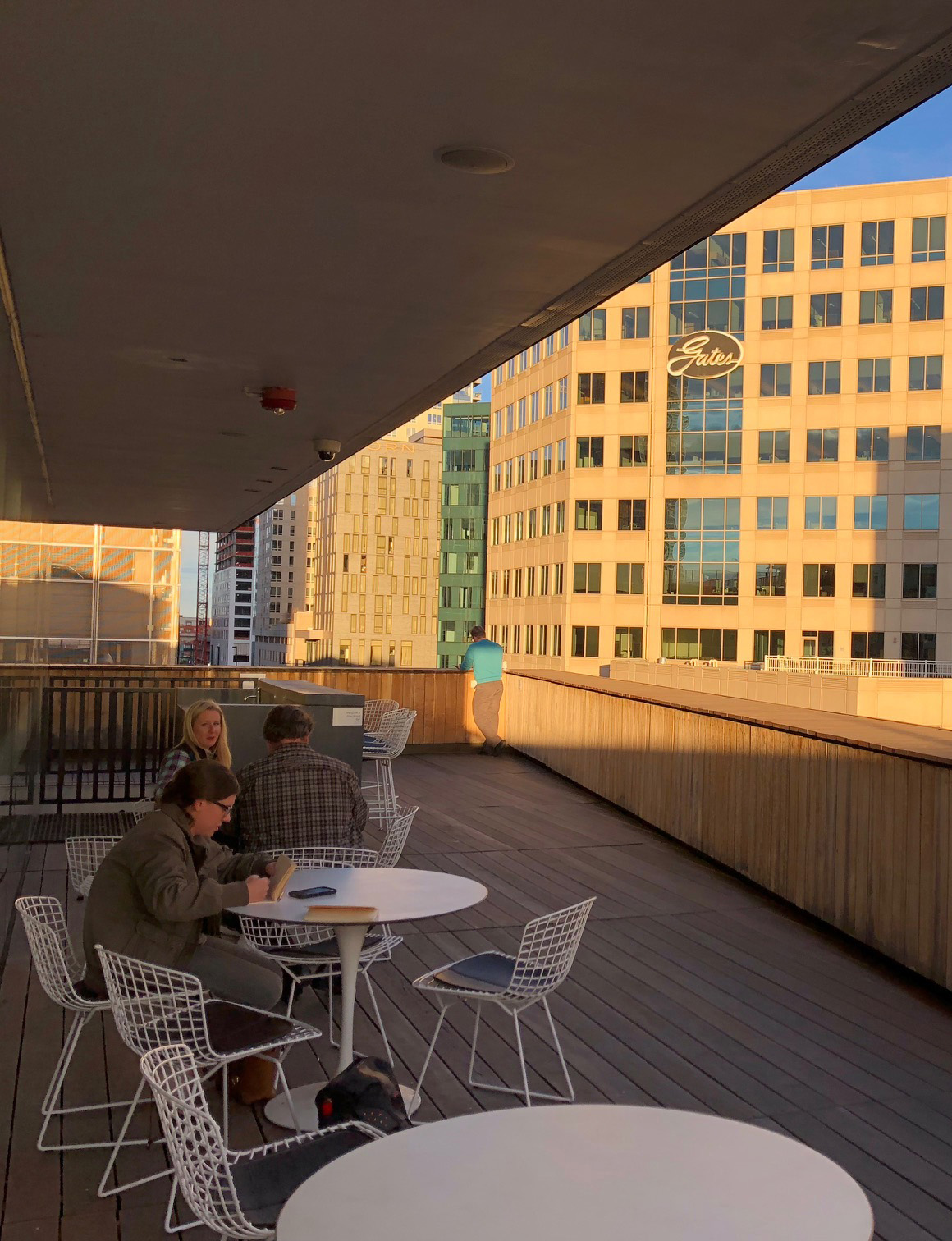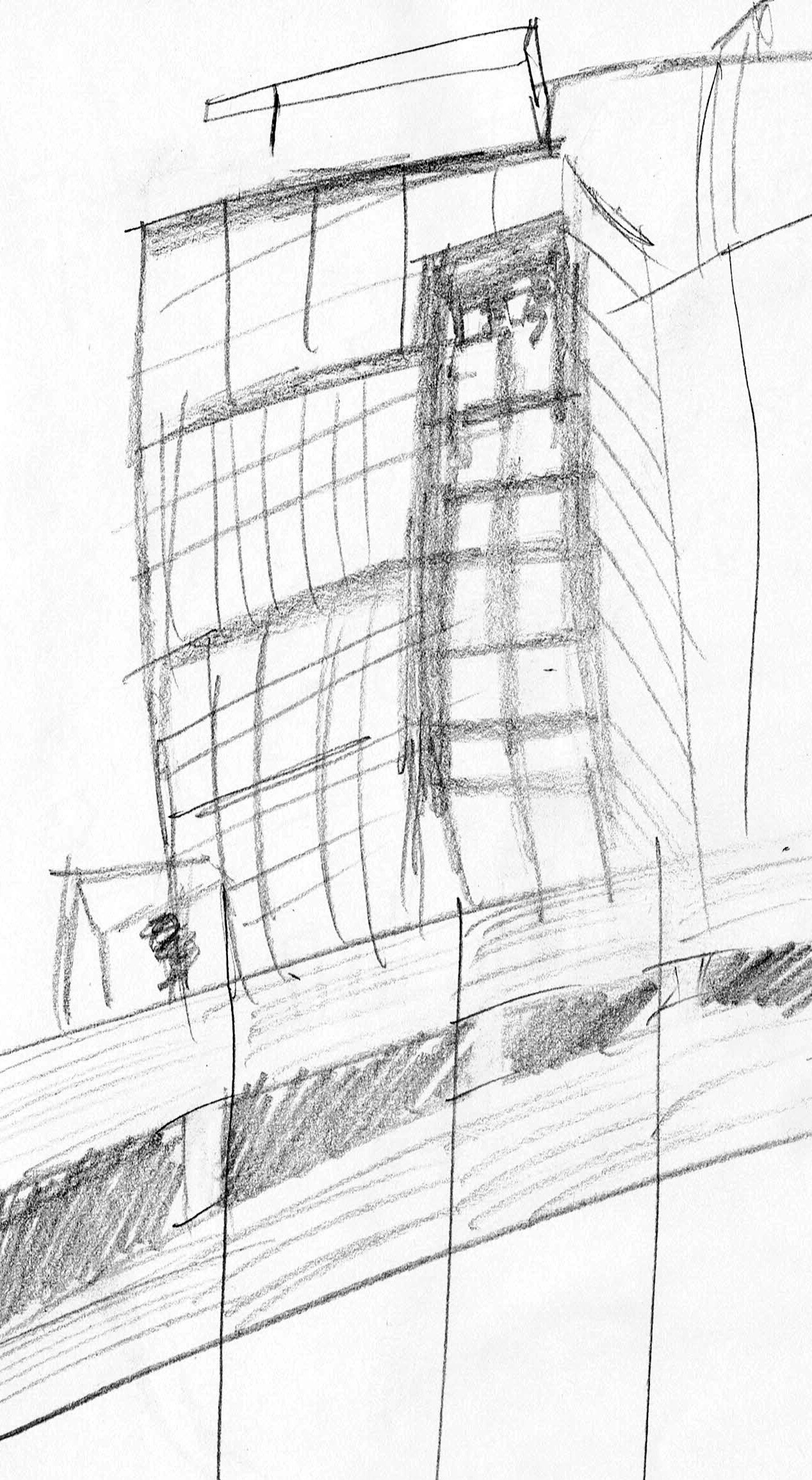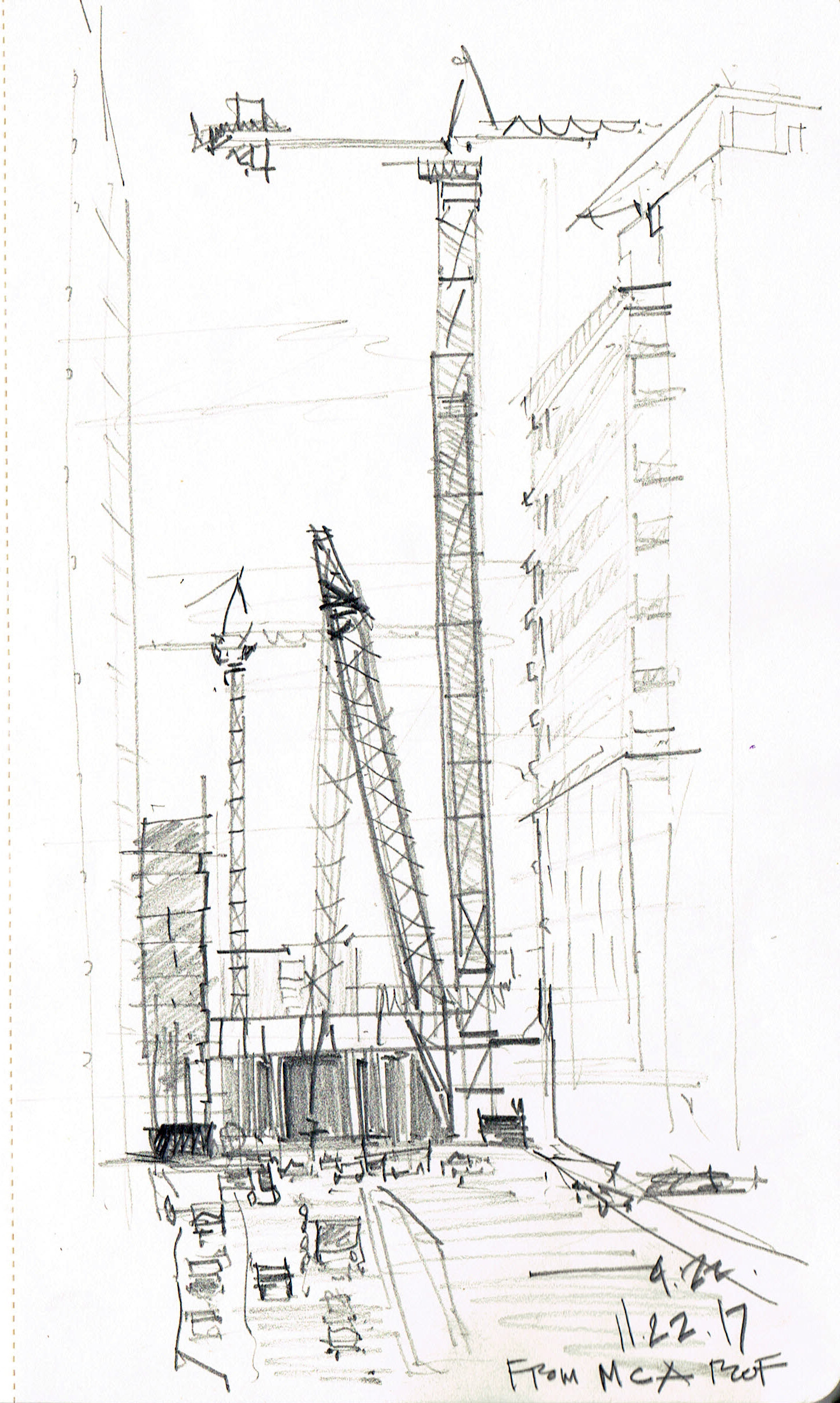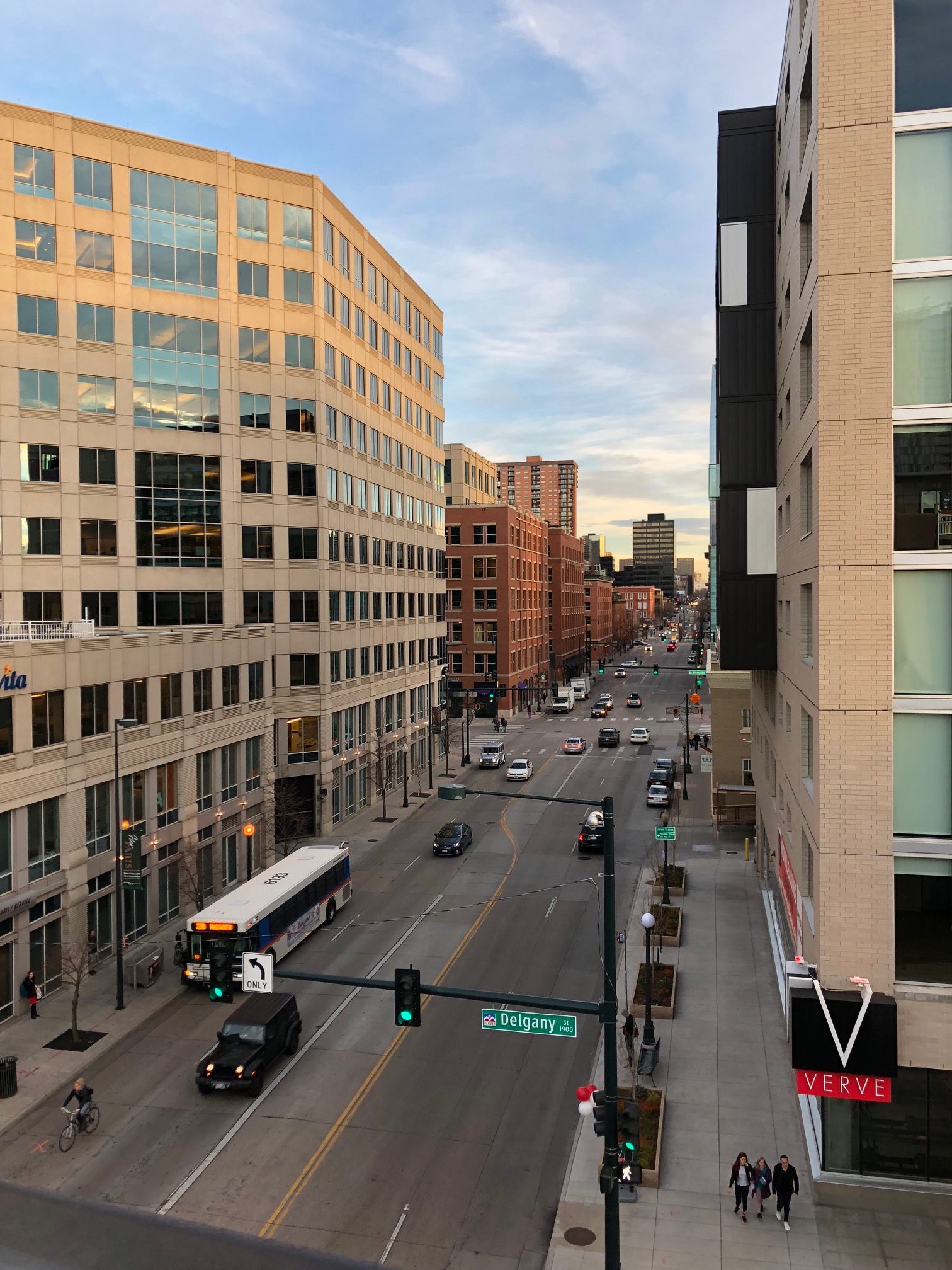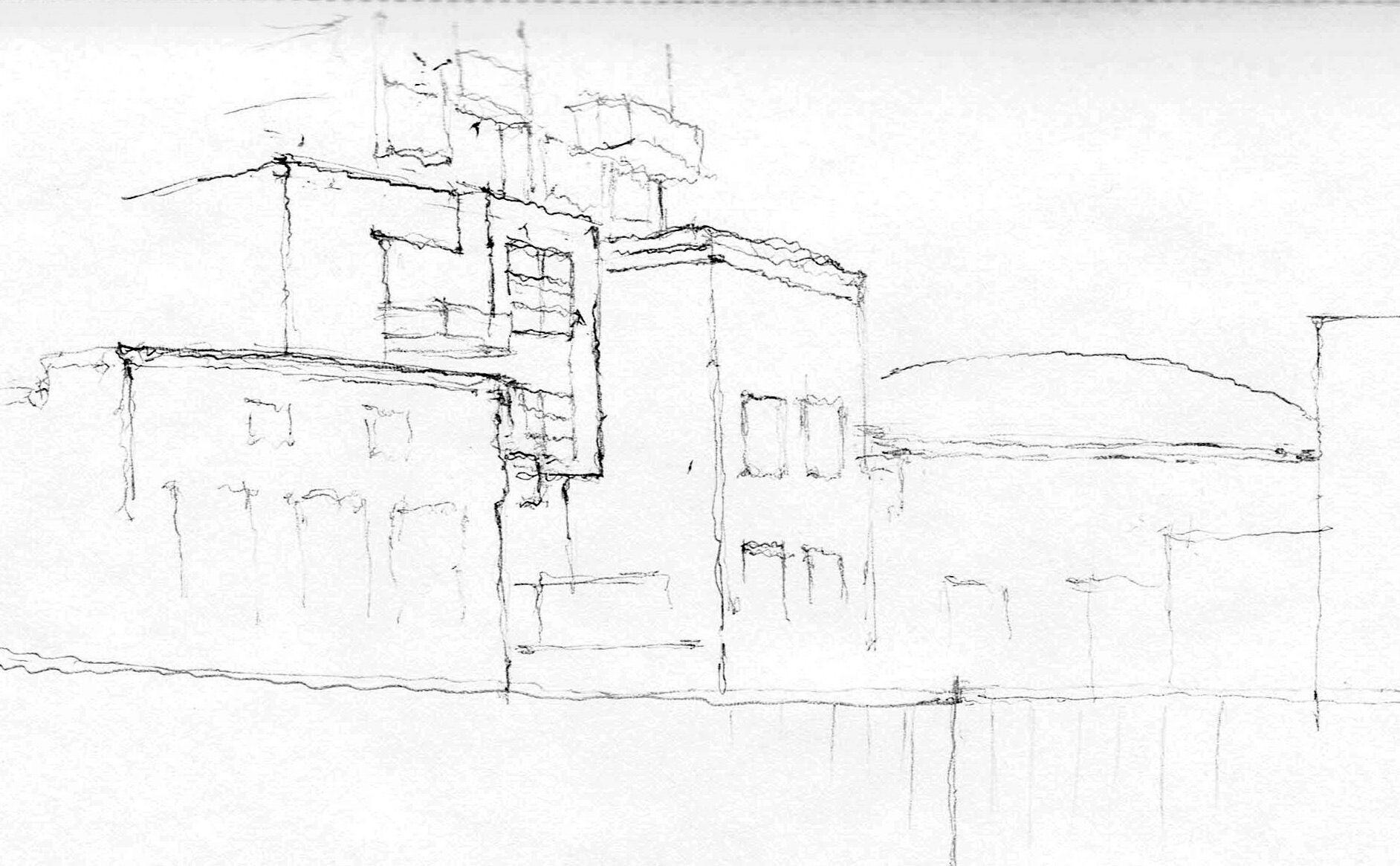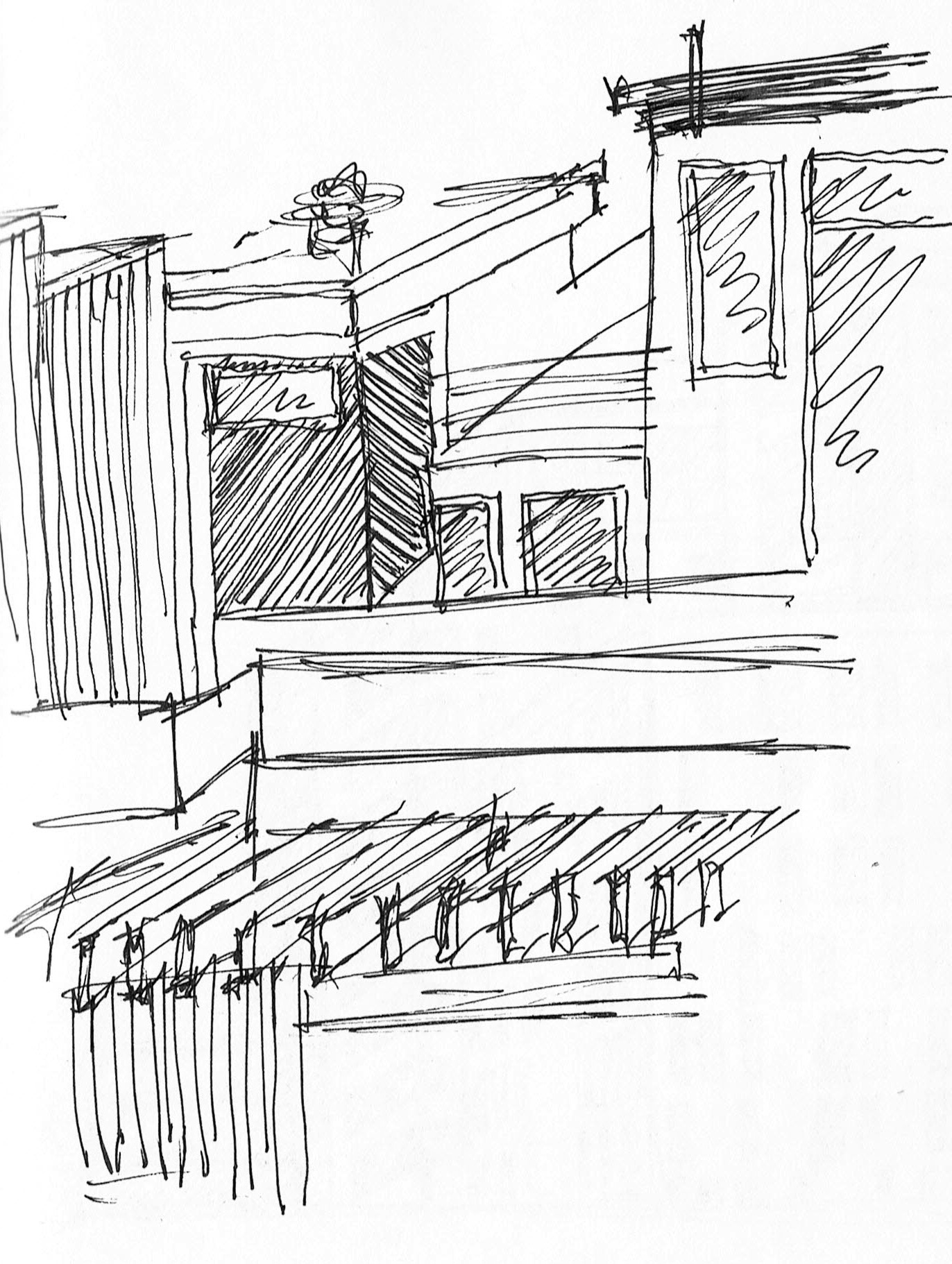 Roof Evolution Groundbreaking!
Roof Evolution LLC's new office building had their groundbreaking this week! Despite the cold weather and frozen ground, it was an exciting celebration for Sheridan! Even the Mayor came out! Be sure to follow Roof Evolution LLC on Facebook to keep up with the progress on their new building! You might even see Kevin in some of their pictures!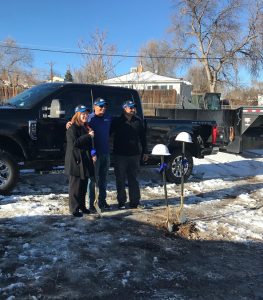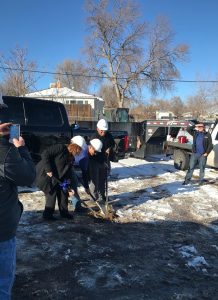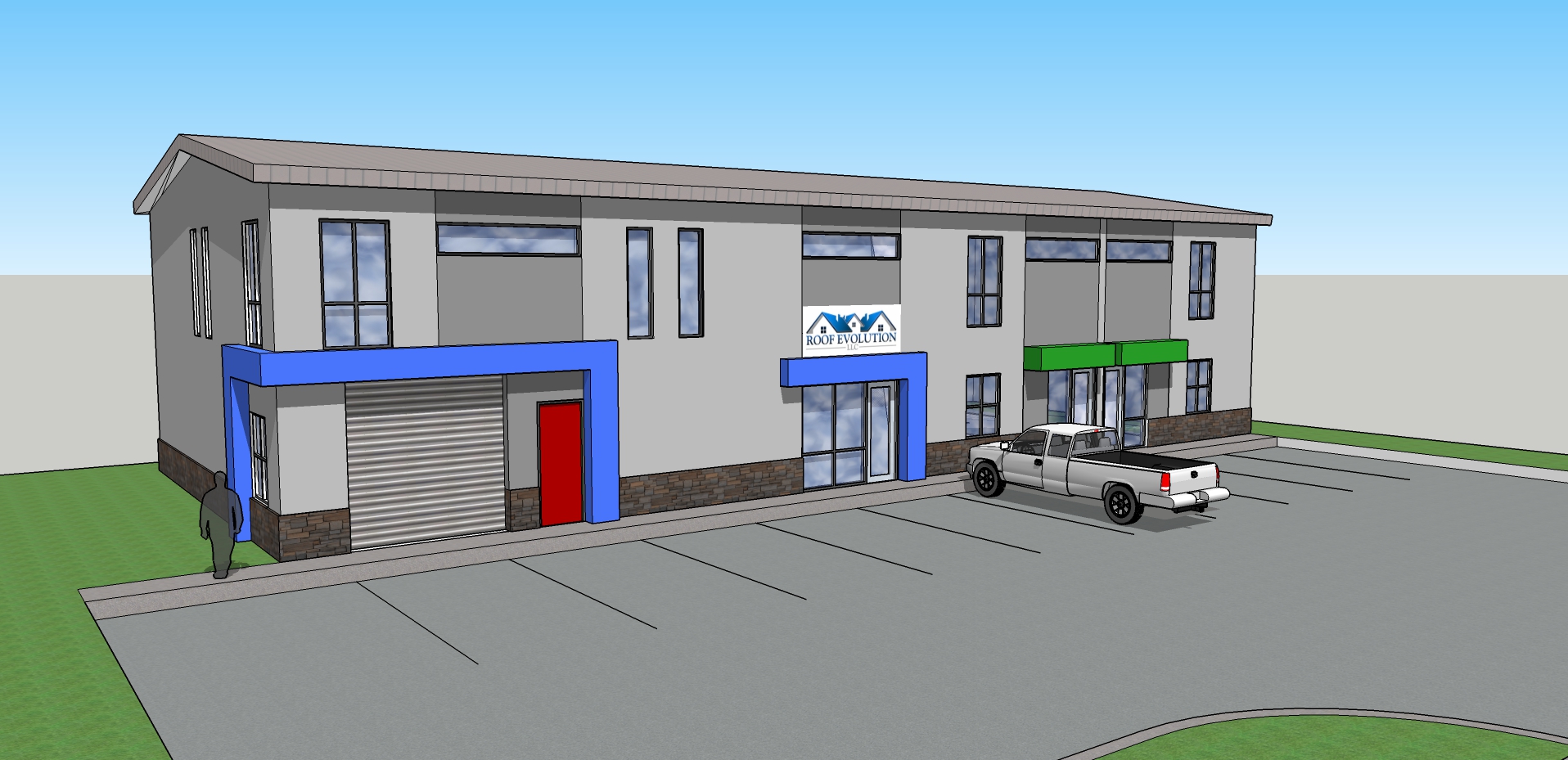 Laundry Basket Decorating for Warm-a-Heart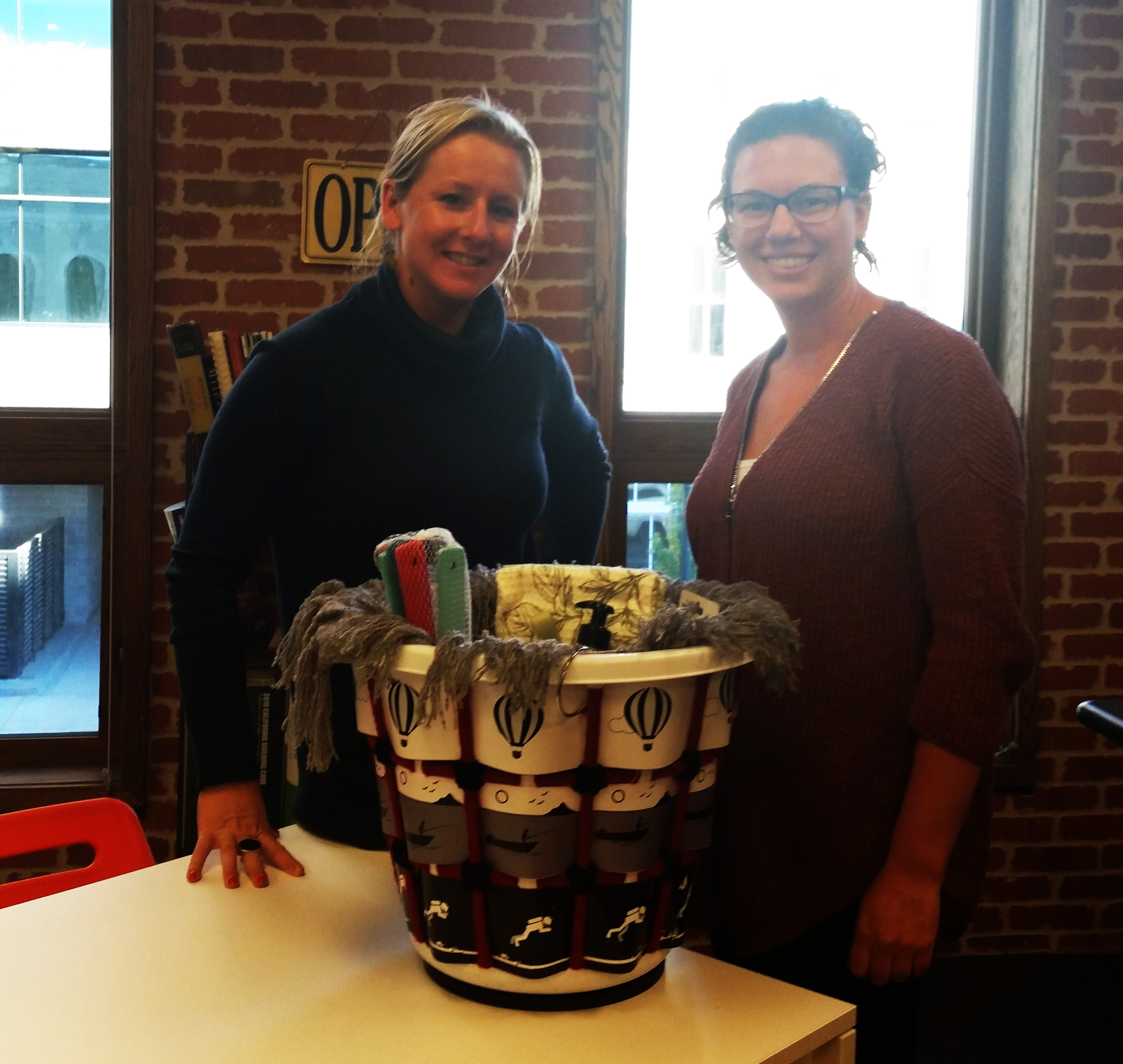 Studio K2 was back at it again, using out creative skills to decorate (this time) a laundry basket for Warm-A-Heart. Thanks to our generous host, OfficeScapes, we decorated and filled our basket for Refugees in Need.
The participants were given the option of decorating for three different themes; house warming, boys, or girls. SK2 was inspired by the house warming theme in which we aimed to create an interactive basket for the whole family.
The canvas was a typical plan white cylindrical plastic basket formed with the classic wide lattice work, in which three layers of openings are made in the tapered laundry basket. The structure of the canvas gave the office the inspiration to turn the basket into a zoetrope or a flip book like film strip. "A zoetrope is one of several pre-film animation devices that produce the illusion of motion by displaying a sequence of drawings or photographs showing progressive phases of that motion." (Source.)
The concept was to weave strips or "film" through the three layers of openings in the lattice of the basket. On each film would be a different animation depicting a unique story. One story shown horizontally in the bottom layer, one in the middle, and one in the top layer. The basket would then be placed on a lazy-susan, an item to enhance our decoration by allowing the basket to spin giving the full effect of the zoetrope, but also a useful household item to be re-used for functional purposes by the Refugee family.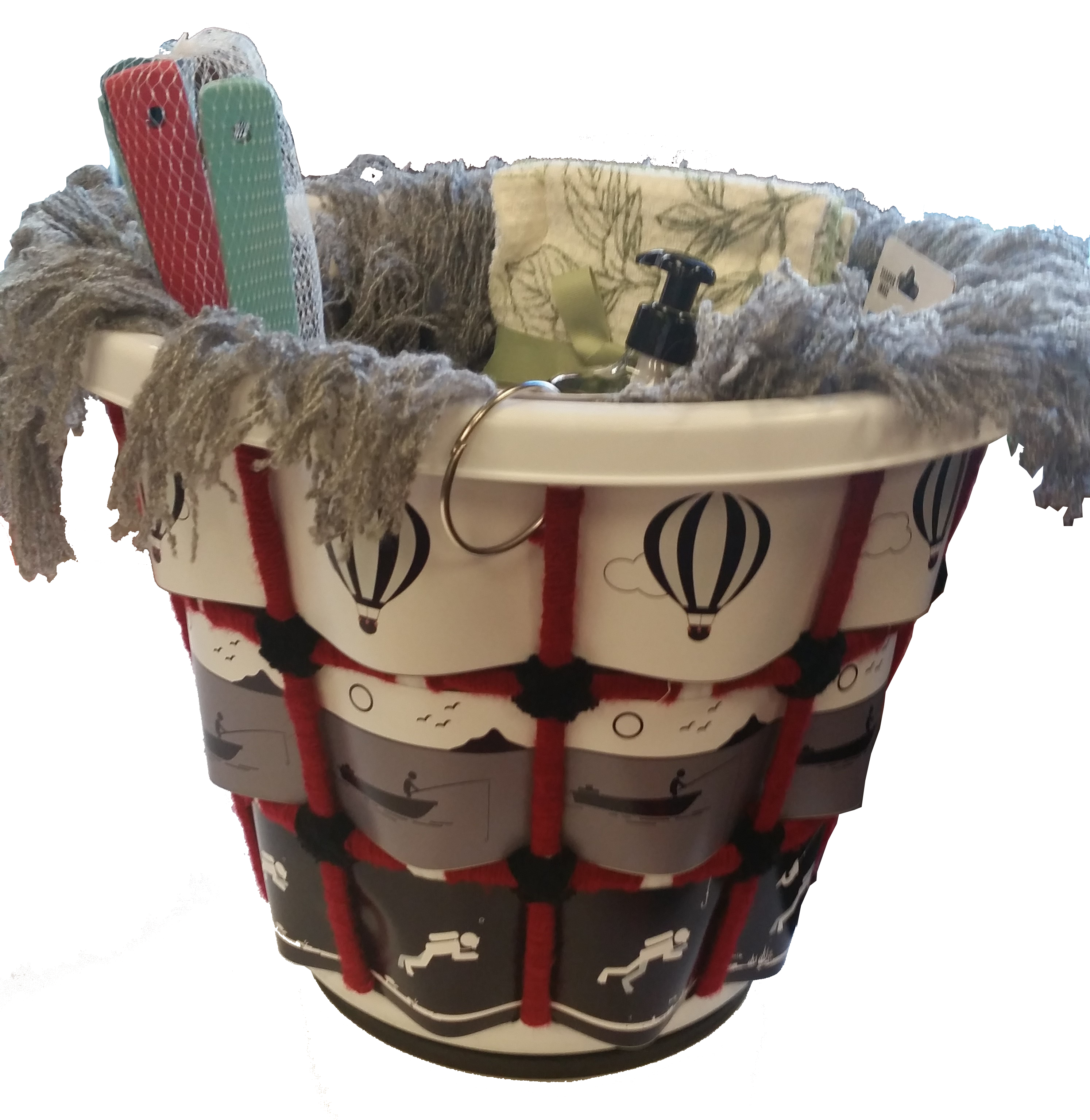 Tuning to our scenes created from fabric and paint chip samples on the box decorated last year for Newborns in Need, we chose our three favorite elements to use for our basket's stories. Scuba Steve and his fishy friends from the underwater scene, a fisherman at the foothills of the mountains, and a hot air balloon floating above all the land and sea. While each story was to be viewed individually to get the full scope of the moving zoetrope, overall the three layers worked together from deep in the sea too high in the sky.
The rest of the basket was wrapped in red and black yarn to keep with the old timey movie theater color scheme and film strip concept. Lastly, we went to TJ Maxx and picked out some useful items that anyone might need in their home; to name a few, hand towels, cooking utensils, and soap. As well as, a few extra items like a blanket, scented candle, coffee press and coffee. In the end, the plain white plastic basket was transformed into the interactive flipbook film strip animation, with the hopes of giving the Refugee family entertainment, as well as, useful household items.
SK2 is Thankful For…
"Feeling gratitude and not expressing it is like wrapping a present and not giving it."

– William Arthur Ward
Everyday there is so much to be thankful for, and in the spirit of Thanksgiving we would like to share a few things we are thankful for.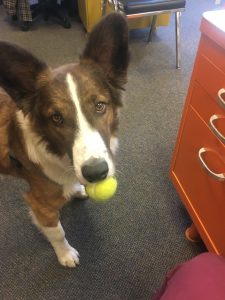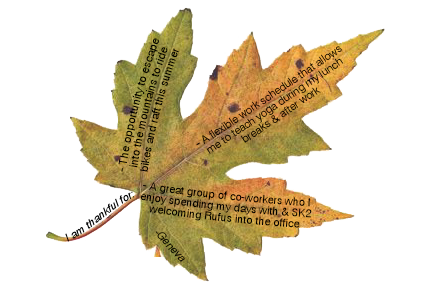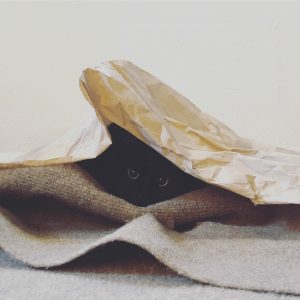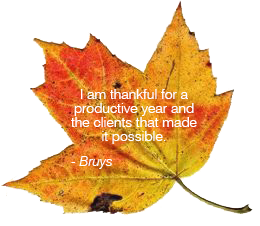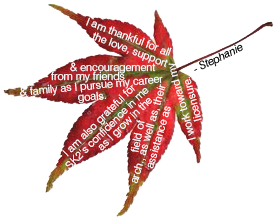 Studio K2 would also like to wish everyone a Happy Thanksgiving, and a reminder to share the things you are thankful for!
Happy Thanksgiving from your friends at Studio K2!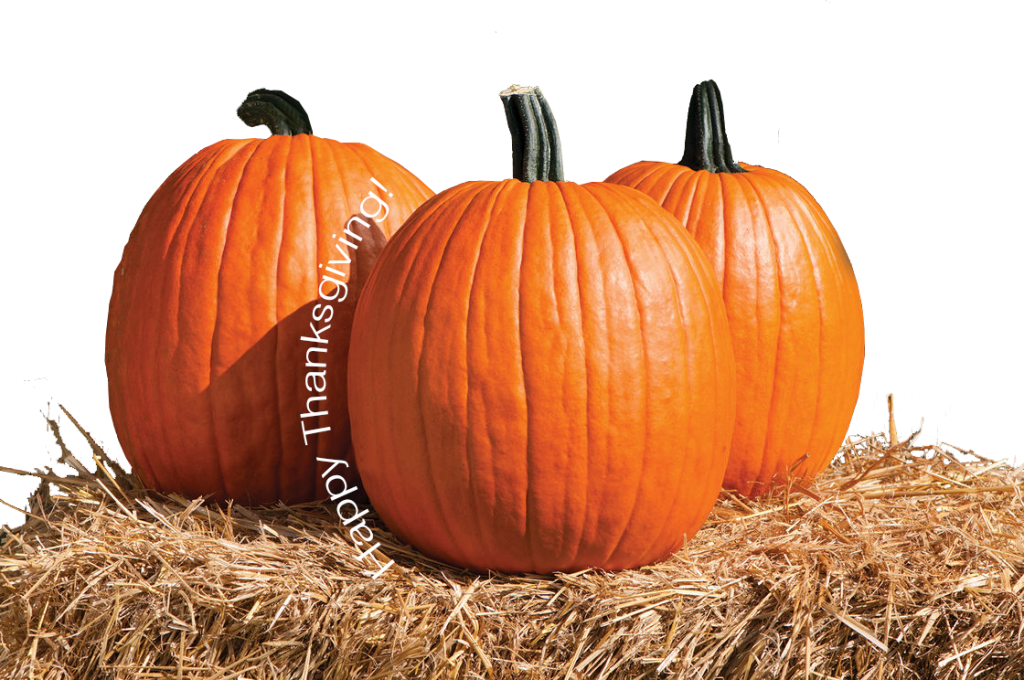 Art Back into Architecture: The Search for Patio Inspiration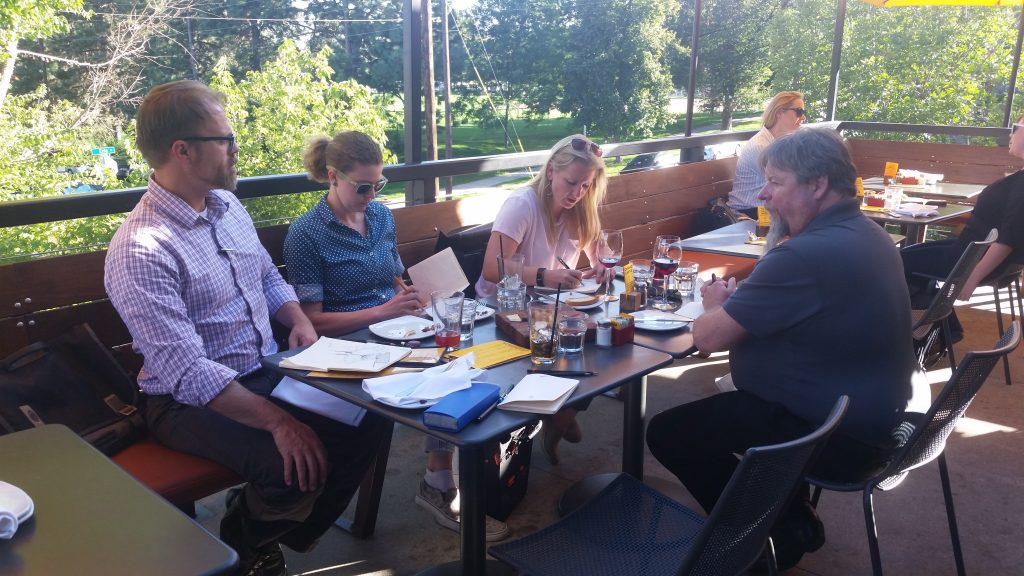 After a busy week of meetings and deadlines, the office found time to take a Sketch Day. The place chosen to sketch was Postinio in LoHI. This adventurous sketch day ended up being a quest for patio inspiration.
One of the projects being worked on at the time was a patio design for a restaurant with distinct design requirements. Postinio, coincidentally, has a beautiful, large patio and a unique interior design making it the perfect opportunity to get ideas and inspirations for our design. Interesting design elements about the restaurant include a wall made from books, stunning light fixtures, playful wall paper, and exceptional branding all the way from the space to the food plating.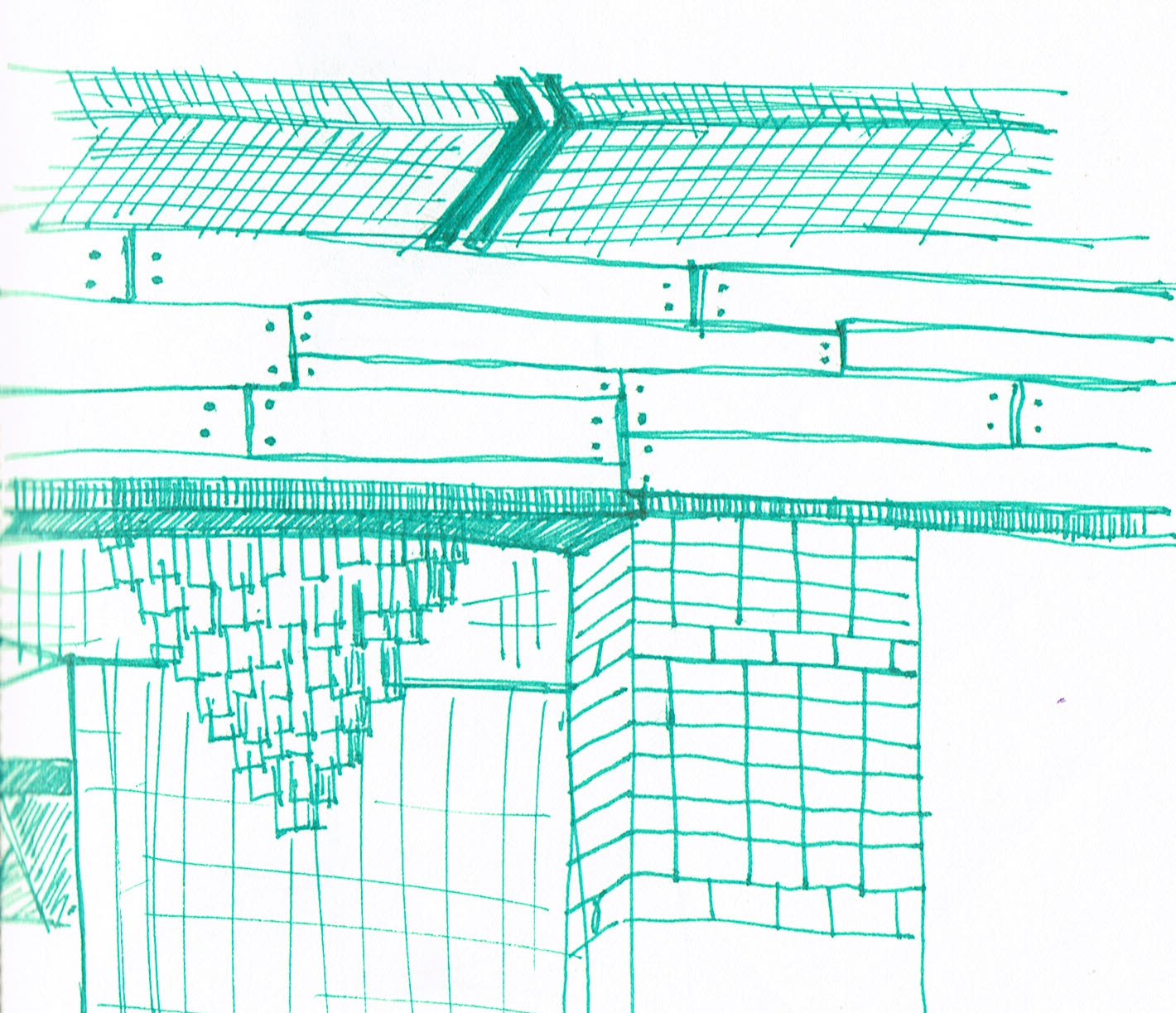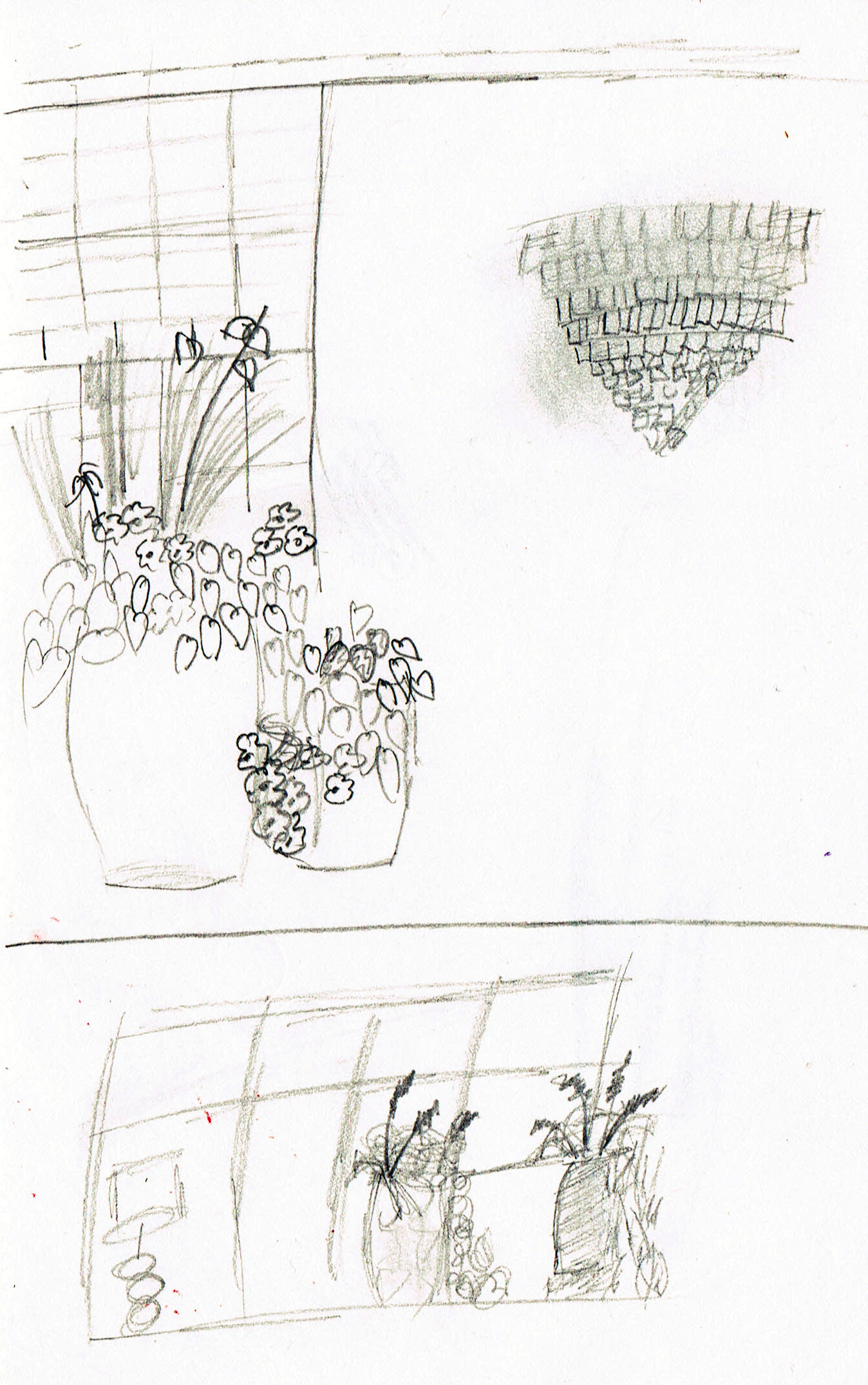 The surroundings were also very inspiring to our creative minds. The patio we were sketching from was adjacent to other restaurants and beer gardens, making one continuously long porch. We were surrounded by beautiful, full trees in which one felt within them from the patio. Pockets of downtown or the neighboring park could be seen within little moments framed by the trees and large umbrellas.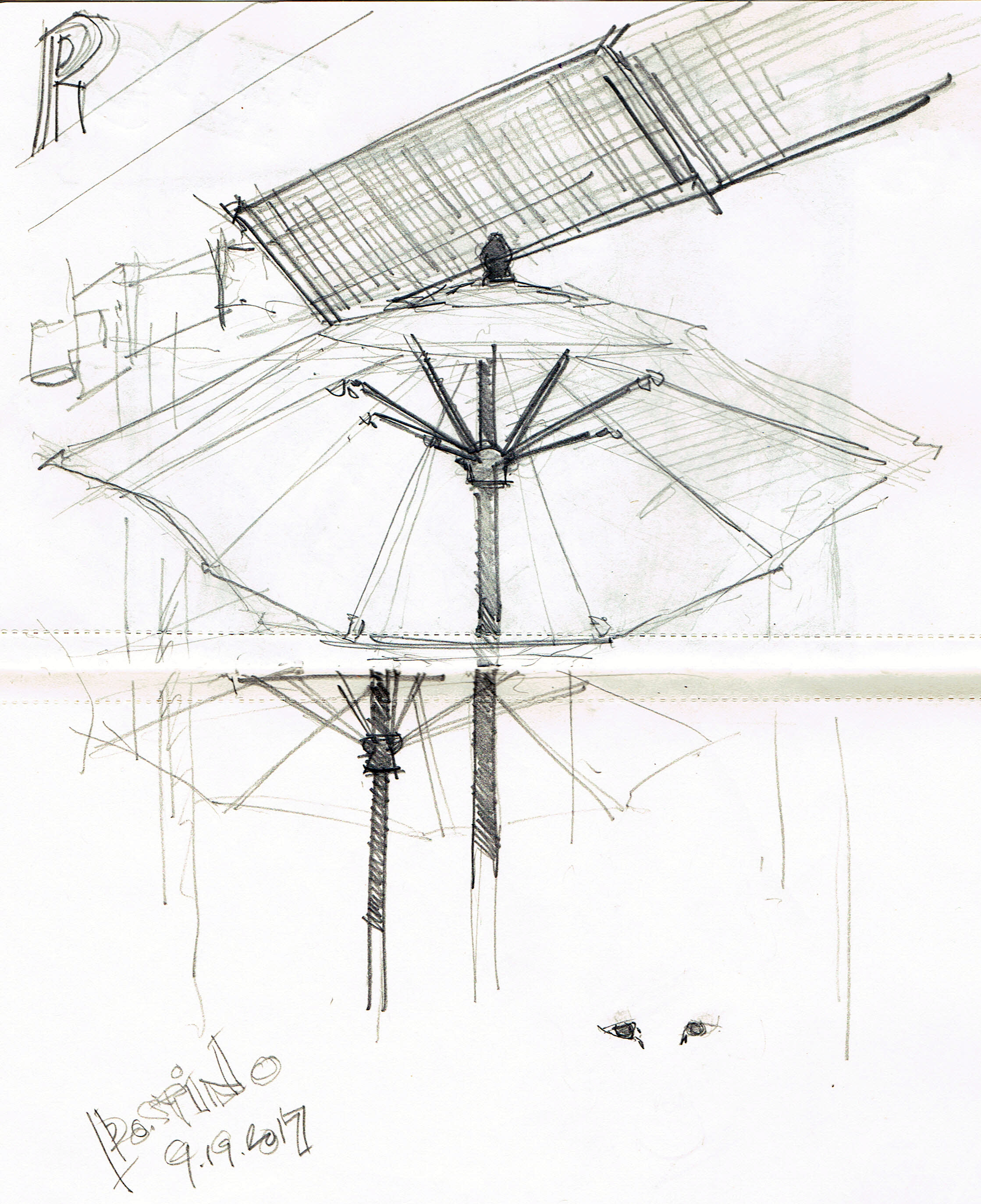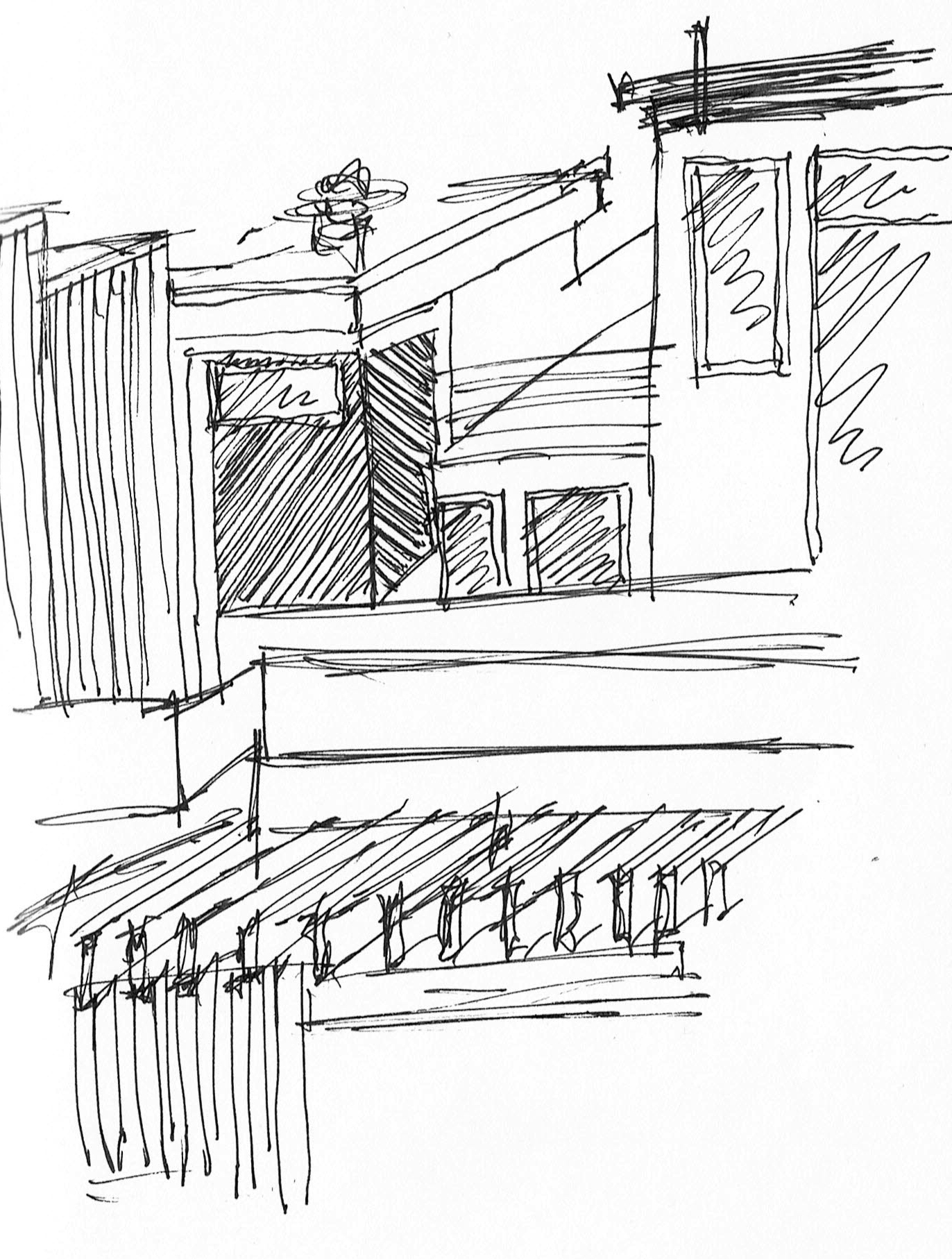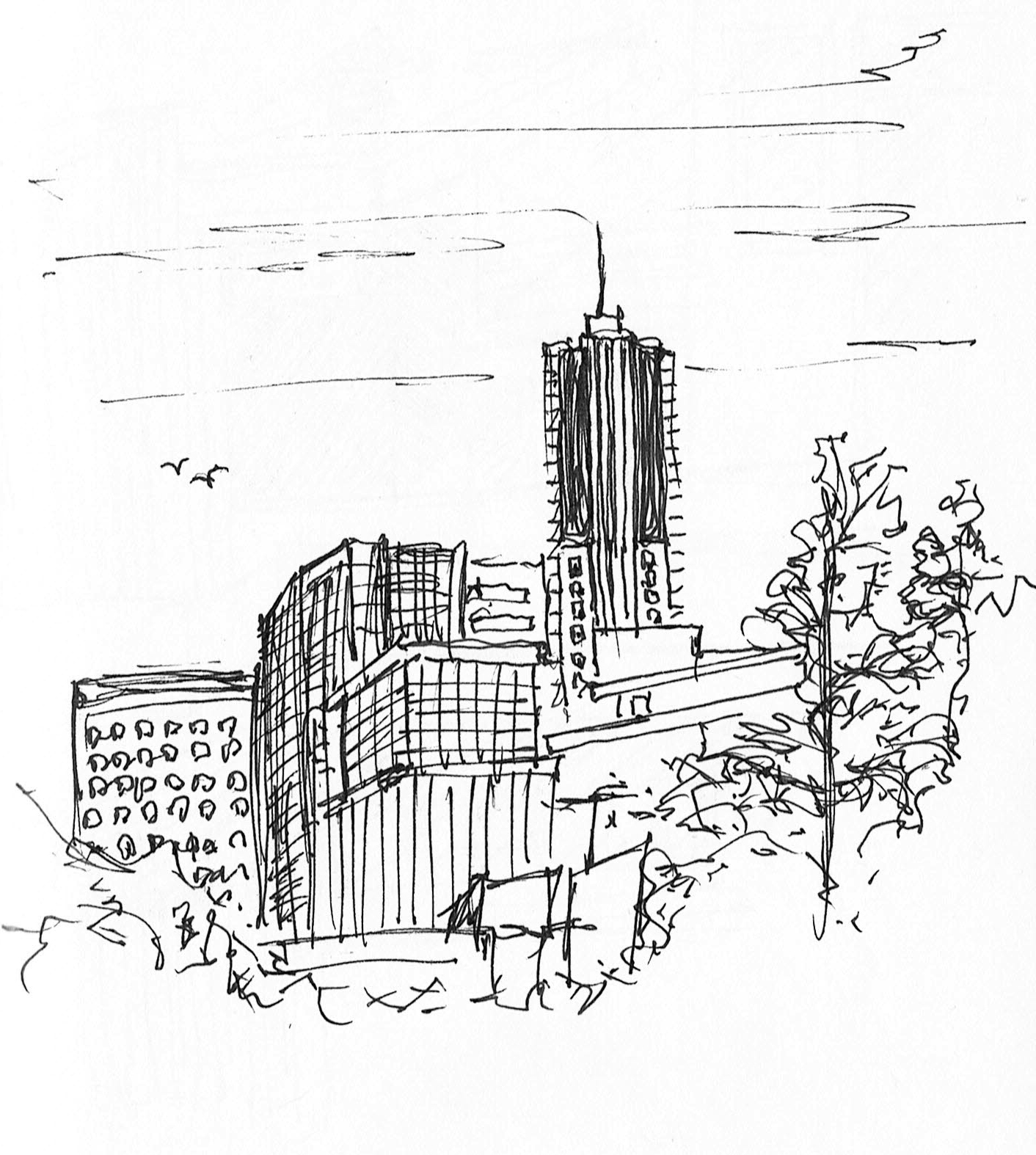 It was a beautiful day to sketch outside and a great way to close out the summer.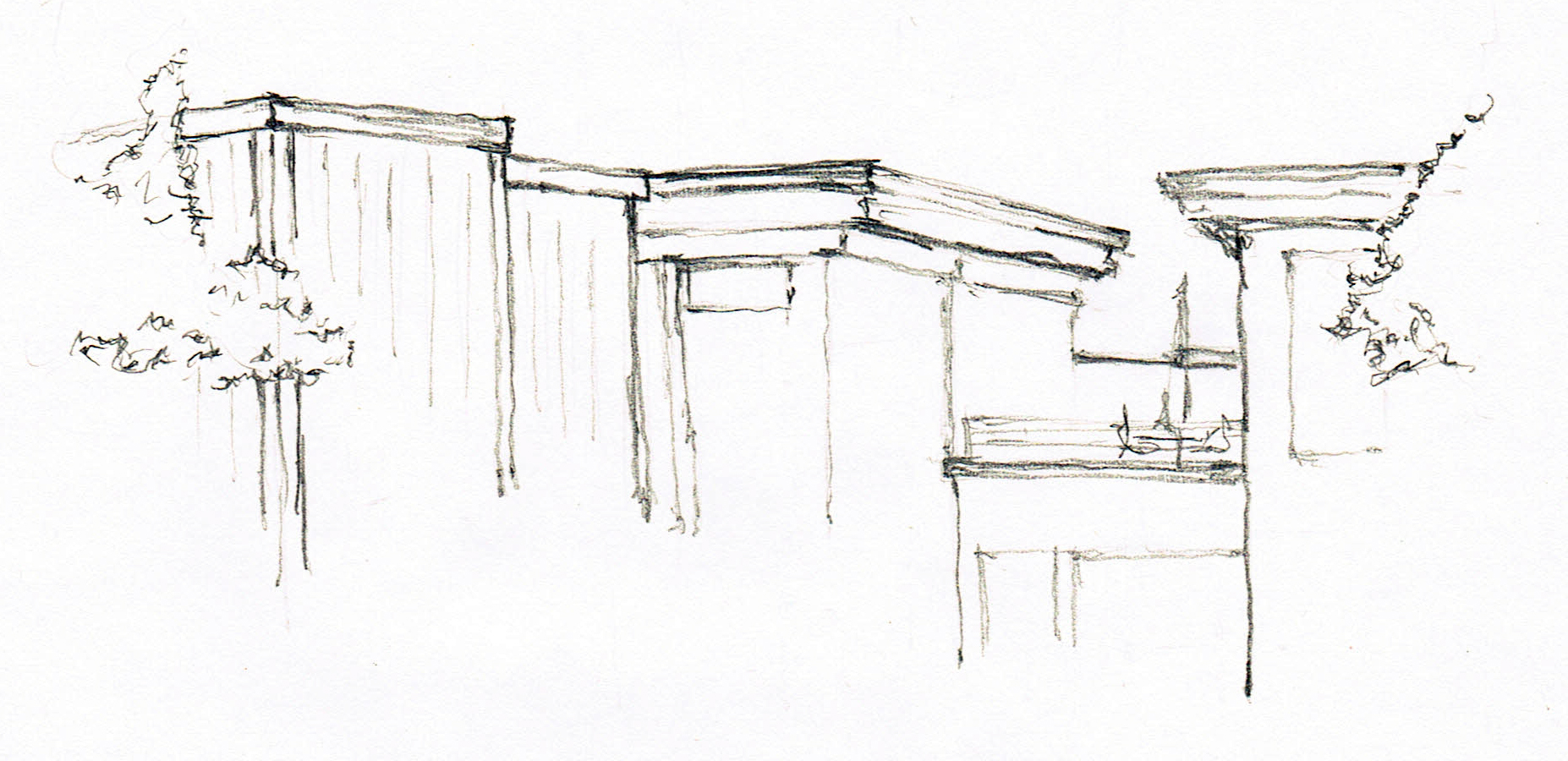 Art Back into Architecture: SK2 + Goed Zuur + Happy Hour!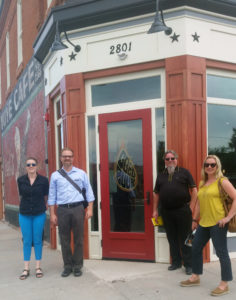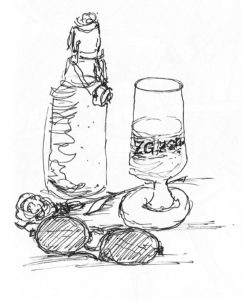 So, this post is showing some of our concept sketches when designing the interior of 2801 Welton…. just kidding these are our drawings from Sketch Day at Goed Zuur!
That's right Studio K2 went and had a Sketch Day at our 2801 Welton renovation project. After much time imagining how one's design will turn out in real life, it's only natural to go see it in action. So of course, we went and had a Sketch Day to experience the unique atmosphere and eclectic selection of beverages.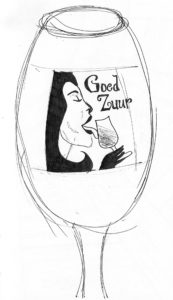 While there we sat at the designed, two-tiered tables allowing us a complete view of the bar with the keg and stemware storage acting as the back of bar (one of the central focal points of the restaurant); as well as, the featured wall made of wood planks, spiraling from a clock. These are just some of the interior elements that display Goed Zuur's brand, while creating a one-of-a-kind environment. Since we got there early in their day's opening, we got to see the place fill up with people who also became a part of the atmosphere.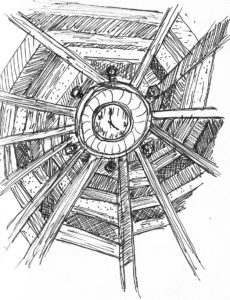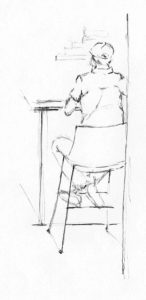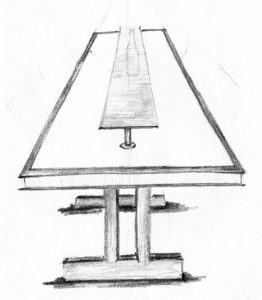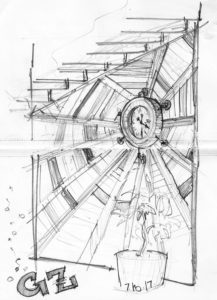 Thinking we were unique, enjoying beverages and sketching, one of the servers informed us that she sees a lot of people come in and spend hours coloring in coloring books or playing board games. So, if you are looking for a place to enjoy your soothing activities/hobbies, Goed Zuur is the place to go!
Overall, we are so pleased on how it turned out and are so thankful for being given the opportunity to design for such an originative client!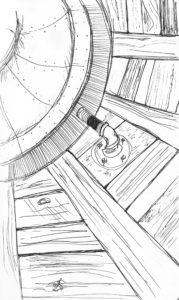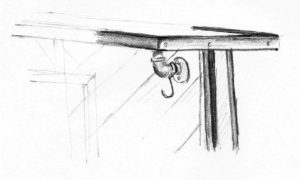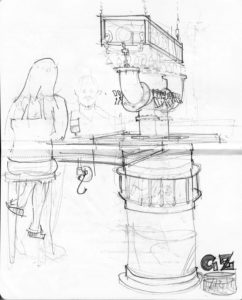 Fresh Perspectives: Meet Our Summer Intern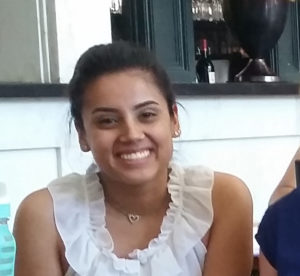 This summer Studio K2 had the pleasure of introducing the world of architecture to our Summer Intern, Nethania! Hopefully we didn't scare her away before she could fully dive in!
Nethania was introduced to our office via the Colorado "I have a Dream" Foundation. (Dreamers) Dreamers adopts classrooms in select schools, and stick with them throughout there schooling. Their goal is to provide the students with opportunities and tools that encourage them to do well in and graduate high school. Furthermore, they focus these tools and experiences so that the students aim to continue their successes through continuing their education and ultimately work toward the career of their dreams.
It is a bit interesting to think about all the things that would have had to happen for Nethania's and Studio K2's paths to have crossed.
In the third grade, Nethania's class was adopted by the Dreamers Foundation. Dreamers worked to give Nethania and her fellow classmates diverse opportunities to explore colleges and introduce them to various types of resume boosters. Part of which is taking the students to conferences/trips with a focus on exploring different colleges and areas of study, as well as, walking them through the looking for/interviewing process of finding jobs/internships.
Nethania, having an interest in both architecture and engineering, previously did an internship with an engineering firm and wanted the opportunity to experience an architecture firm before going into college, in order to get a better idea of which direction she wants to go in. Thus, her focus for an internship this summer was to work with an architecture firm.
From Studio K2's path, one of our wonderful clients is involved in the Dreamers Foundation and mentioned to us a seminar the program had to welcome new companies (in the hopes of attracting different fields), ultimately to give their students more opportunities and more fields of interest to explore. After attending the seminar, Studio K2 was excited and inspired to spread the fun of architecture and get a summer intern.
After interviewing a few interns, Nethania was brought on board!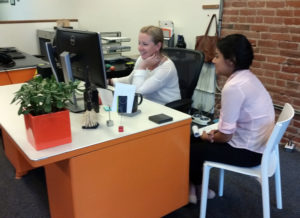 Nethania, is from Denver, and is going into her senior year of high school. She became interested in architecture at a young age. When adopted by the Dreamers program, she was asked what she wanted to be when she grew up. She had responded by saying she wanted to go into construction and be just like her dad.
The counselors in the program had suggested to her about going into the field of architecture. They set her up with a mentor who gave her books on architecture, showed her how to draw some architectural elements such as doors, and built card structures together.
When asked, Nethania described that her goals going into the internship was to:
Get a better idea of what architecture is all about.
Get more information on what the process is to become an architect
Get a better understanding of the work of an architect.
Additionally, she explained that she had expected to have to do all the drawings by hand and was unaware of drafting programs, such as AutoCAD.
While here at SK2, Nethania had the opportunity to work on several projects and was introduced to AutoCAD, the ANSI regulations, drawing interior elevations and floor plans, organizing a samples library, picking out furniture for interior design, and putting together a look book for clients. We hoped to engage her into our office life style while giving her enough tools and experiences to further her in her career successes.
As she enters into her senior year of high school, Nethania is looking to attend a university with a focus in architecture and engineering. Her top choice thus far is CU Boulder; but if given the opportunity to go out-of-state, she would like to attend either UCLA or Pratt Institute.
Since the summer is almost over (just a bit behind on this posting) Nethania has finished her internship. We are excited to have had her apart of our office, loved the work she did, and we wish her the best of luck on graduating high school and getting into the college of her choice. We hope to have her on board in the future!