Studio K2 Ramblings
December Art Back into Architecture & SK2 Welcomes Three New Employees!
ART BACK INTO ARCHITECTURE [DECEMBER EDITION]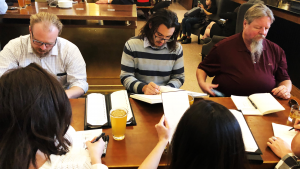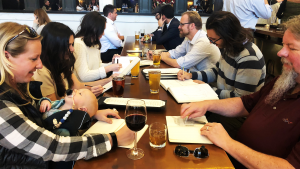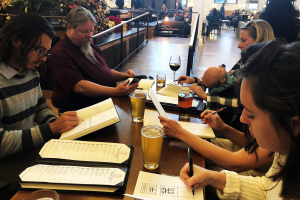 Thanks to our employees, clients, and friends for the wonderful year of exciting and fulfilling projects!
The firm celebrated the end of the year with a Christmas edition of Art Back into Architecture at Union Station. The team had a great time appreciating the festivities going on downtown and taking the time to relax as a group. This was the first ABIA for Geneva, since her return from her three month maternity leave and baby Teddy's first ABIA ever, which only seemed very mildly excited about.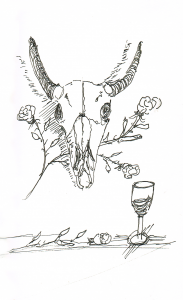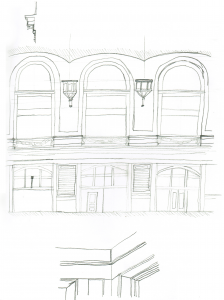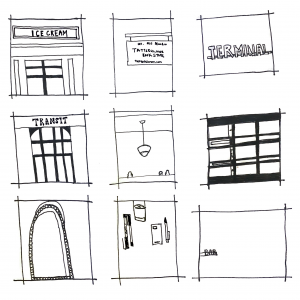 From left to right, we have sketches by Amanda, Kevin, Mike, and Kasey.
SK2 WELCOMES THREE NEW EMPLOYEES AND THE RETURN OF GENEVA FROM MATERNITY LEAVE
This winter, SK2 was proud to welcome three new employees and  was happy to see Geneva back in action after her maternity leave with baby Teddy.
Our three new employees are named Kasey, Amanda, and Mike.
Kasey is a masters student attending CU Denver and working part time in the office originally from Minnesota. She has a Bachelor of Science in Architecture Studies from University of Wisconsin Milwaukee. She enjoys reading, audiobooks, podcasts and travel. Her favorite show is Portlandia and she loves all things llama.
Amanda is a full time design associate who finished her Masters in Architecture from the University at Buffalo in the spring and relocated to Denver in September.  She enjoys vegan cooking and attempting hikes far past her skill level.
Mike is the newest addition to the office. He joins us after working for two years in a residential firm in Breckenridge. He needed a break from his mountain life and is excited to explore the city and practice soccer with local pick-up leagues.
All bring fun and enthusiasm to work and their projects. Welcome to the team Kasey, Amanda, and  Mike!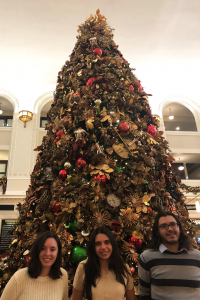 SK2 Supports a Local Cause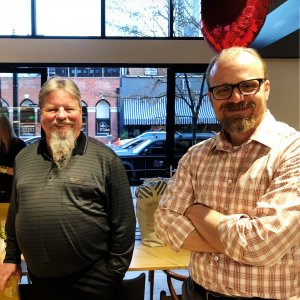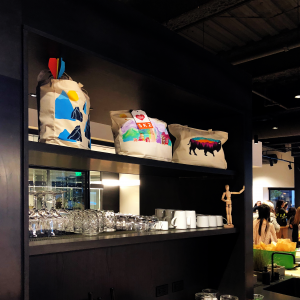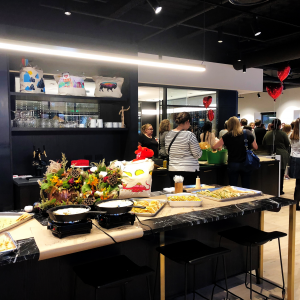 On October 18th, SK2 contributed for the third year to Denver's annual Warm-A-Heart showcase . This year, Warm-a-Heart choose to support Denver Health Family Crisis Center, a non-profit providing care for children escaping child abuse and neglect. As part of their cause, they reached out to local designers to decorate and fill tote bags with useful and comforting items for these children. As an office, members of our team prepared a bag with items to create enjoyment and comfort. It was filled with a blanket, toiletries, warm socks, candy, and a  journal. The office's beloved and now former designer, Stephanie, and newest designers Kasey and Amanda painted the bag with the Denver skyline and fall leaves. At the event itself, Kevin, Bruce, and I had a chance to enjoy all of the creative submissions as well as free tacos and cookies. Over 200 bags were contributed this year to help the cause.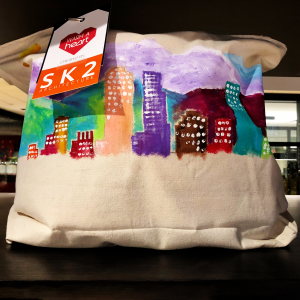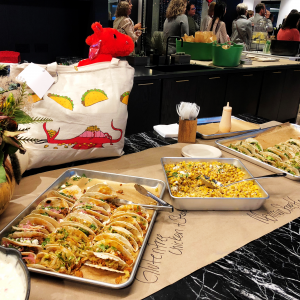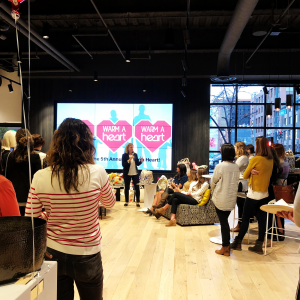 Art Back into Architecture: Featured Artist Bruys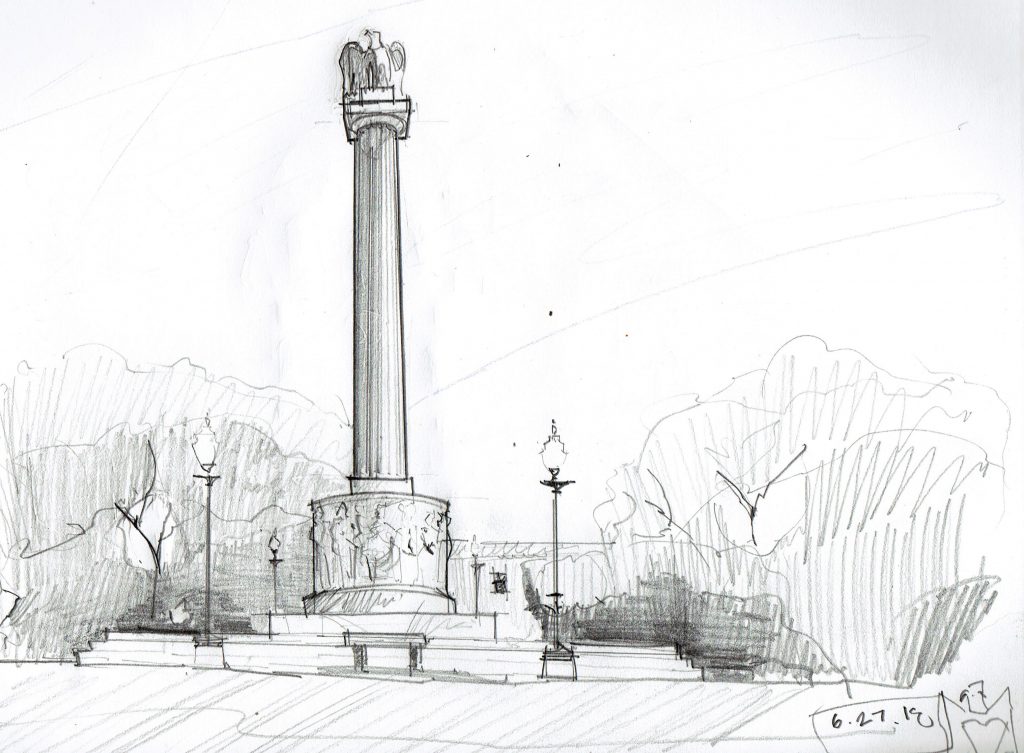 SK2's next featured artist is Bruys Henderson, one of the most hardworking Project Managers around. Bruys has been sketching since he was a kid. He credits his love for drawing as to what led him to his career in architecture.
Bruys took classes at the community college and continued that through university/architecture school. When the housing market crashed in 2008, Bruys started drawing on the side. During that time, Bruys teamed up with an architect in which he would sketch the architect's concepts as a quick method of selling ideas to clients. He found that his quick sketches were an important tool professionally, giving him the ability to develop his architecture projects more proficiently. Bruys continues this method in his work today.
His chosen featured pieces are quick studies of various structures. In his first series of drawings, Bruys was inspired by the development of the Lincoln Memorial, exploring the designs of John Russell Pope and Henry Bacon. Bacon and Bruys have a lot of similarities in which both grew up in the same area of Illinois. These similarities are probably what lead to Bruys's continued study of other work by Bacon, including the Illinois Centennial Monument.*
After seeing the play Hamilton, Bruys was inspired to create his next set of study sketches. In this series he looked at the work of Robert Mills, focusing on the Treasury Building in DC with the statue of Hamilton in front. Following that he sketched Pasadena City Hall.
If you ever have the pleasure of having Bruys work on your project, you might see his hand sketching talent bring your project to life.
*After his study on the Centennial Monument, Bruys's research lead him down a rabbit hole of flag study. Bruys learned that the eagle on the monument was the same eagle on the state flag, turns out the monument was a reference to the flag…or something like that.
Art Back into Architecture: Featured Artist Kevin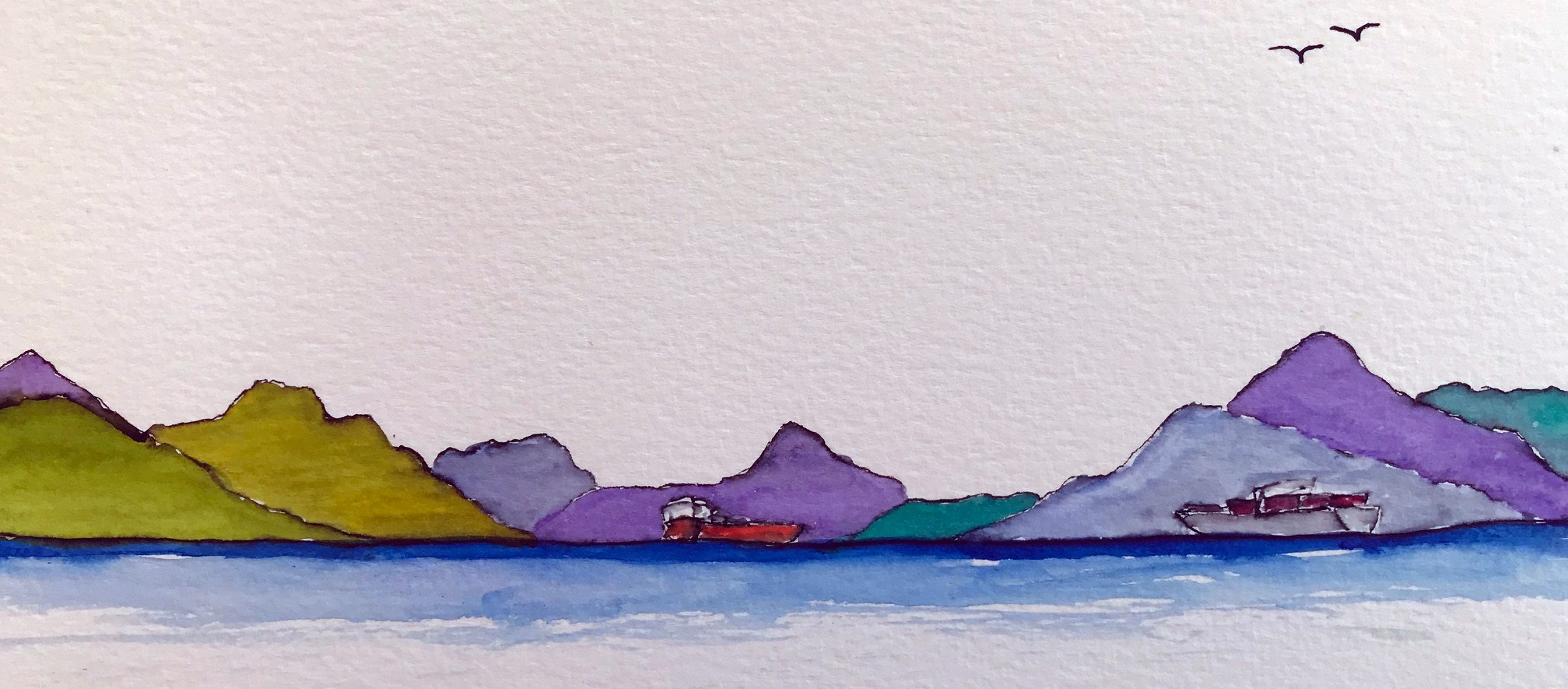 Welcome back from our blogging hiatuses! To kick off our return to Art Back into Architecture series we will take a look at some of our featured artist's work of choice.
Feature artist Kevin Koernig, principal of Studio K2, has been painting on and off for 30 years. In the past 5 years, he has been in numerous shows. Kevin got into painting to show a softer, artistic side to contrast the "expected" technical side of architecture. This collection of work was inspired (and painted during) his recent trip to Mexico, where he spent his time sitting on the beach and painting the landscape in Manzanillo.
"I am more than a biker architect with a long beard. I find that painting calms my mind." – K2
If you like any of the paintings posted or would like your very own K2 original, please feel free to contact Kevin here at the office for more information.
Upstairs Circus Austin is Open!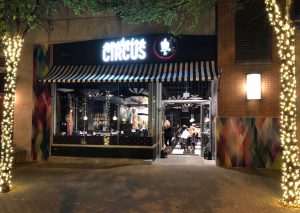 Hey Austin, are you feeling crafty and thirsty?! Now you can satisfy both by going to Upstairs Circus, a bar where you can create a masterpiece while having drinks with your friends!
Originated right here in Denver, one of their newest locations just opened in Austin! Studio K2 has been a part of their growing family from the beginning. So while you are there be sure to check out the architecture!
Follow them on Facebook or check out their website to see where you can "create, drink and be merry."
So Much More Than Drawing
It's not commonly known, but we do so much more than "putting blueprints in the computer." (Common K2 Phrases) One of our more recent endeavors was to update the Furniture, Fixtures & Equipment for the multipurpose rooms of a senior living facility's clubhouse. Along with design, Studio K2 did the install. That is, we took care of the stressful ordering, collecting, and installing of the upgrading process and gave the clubhouse a fresh designer's touch.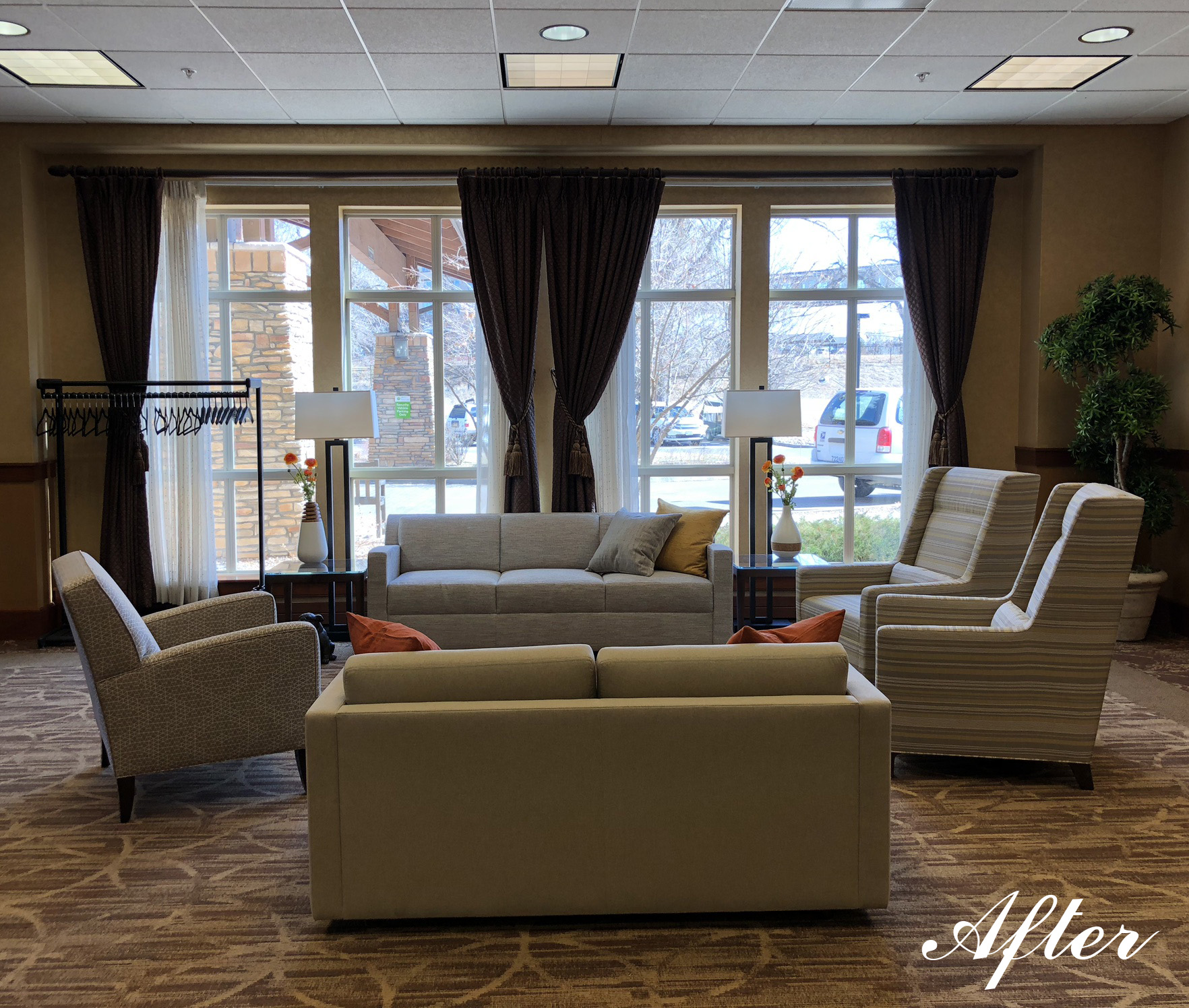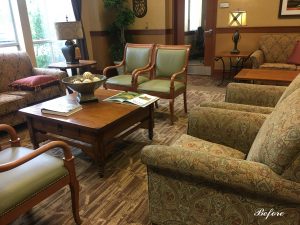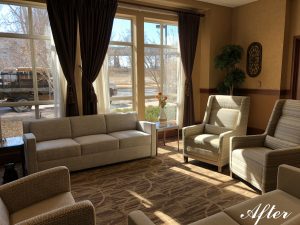 The goal of the aesthetic upgrade was to create a cozy, welcoming, "Colorado Casual" feel while giving the space a more modern look.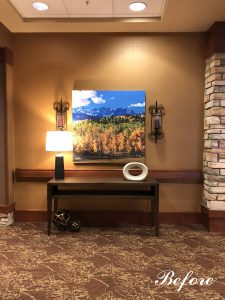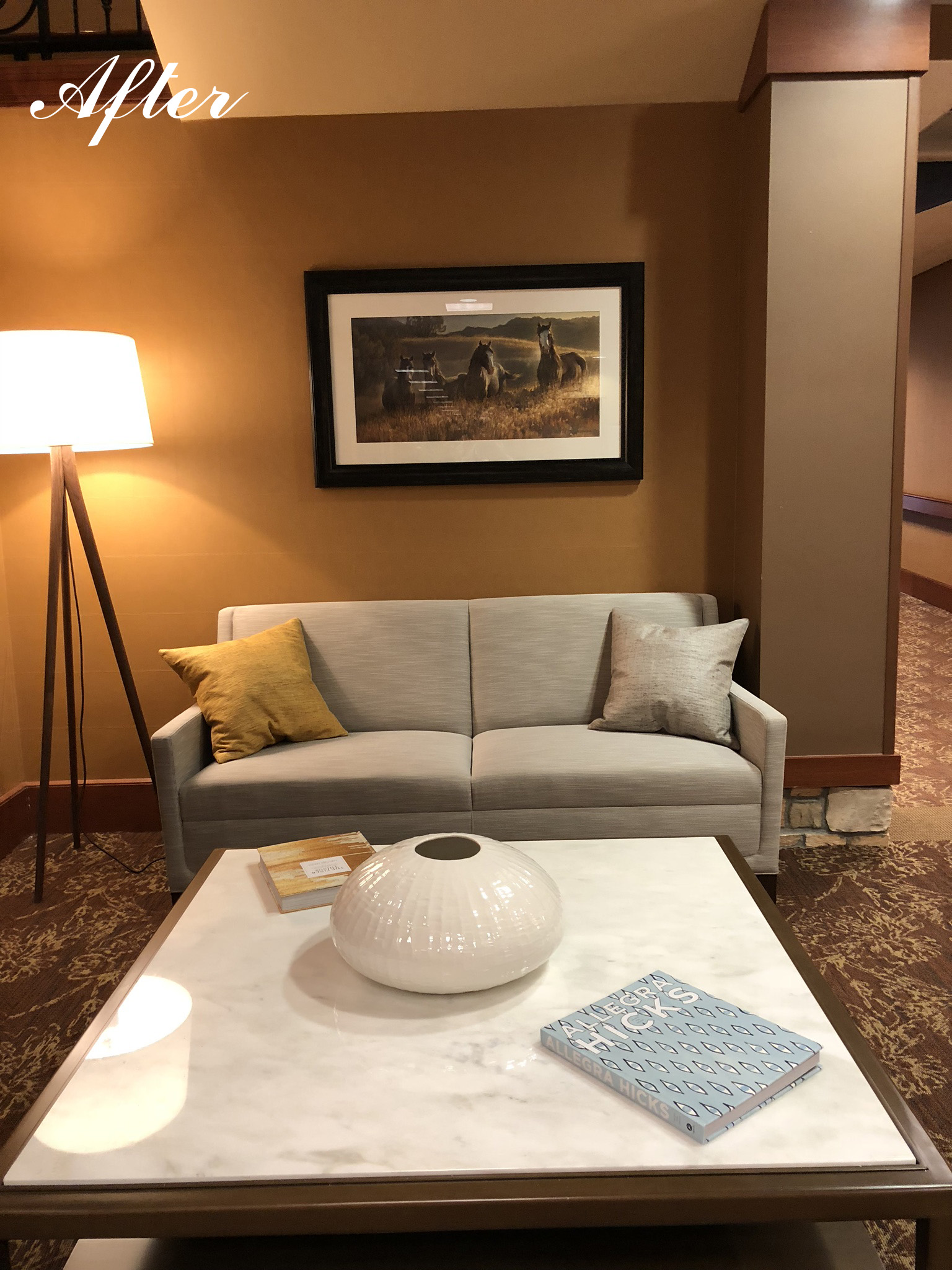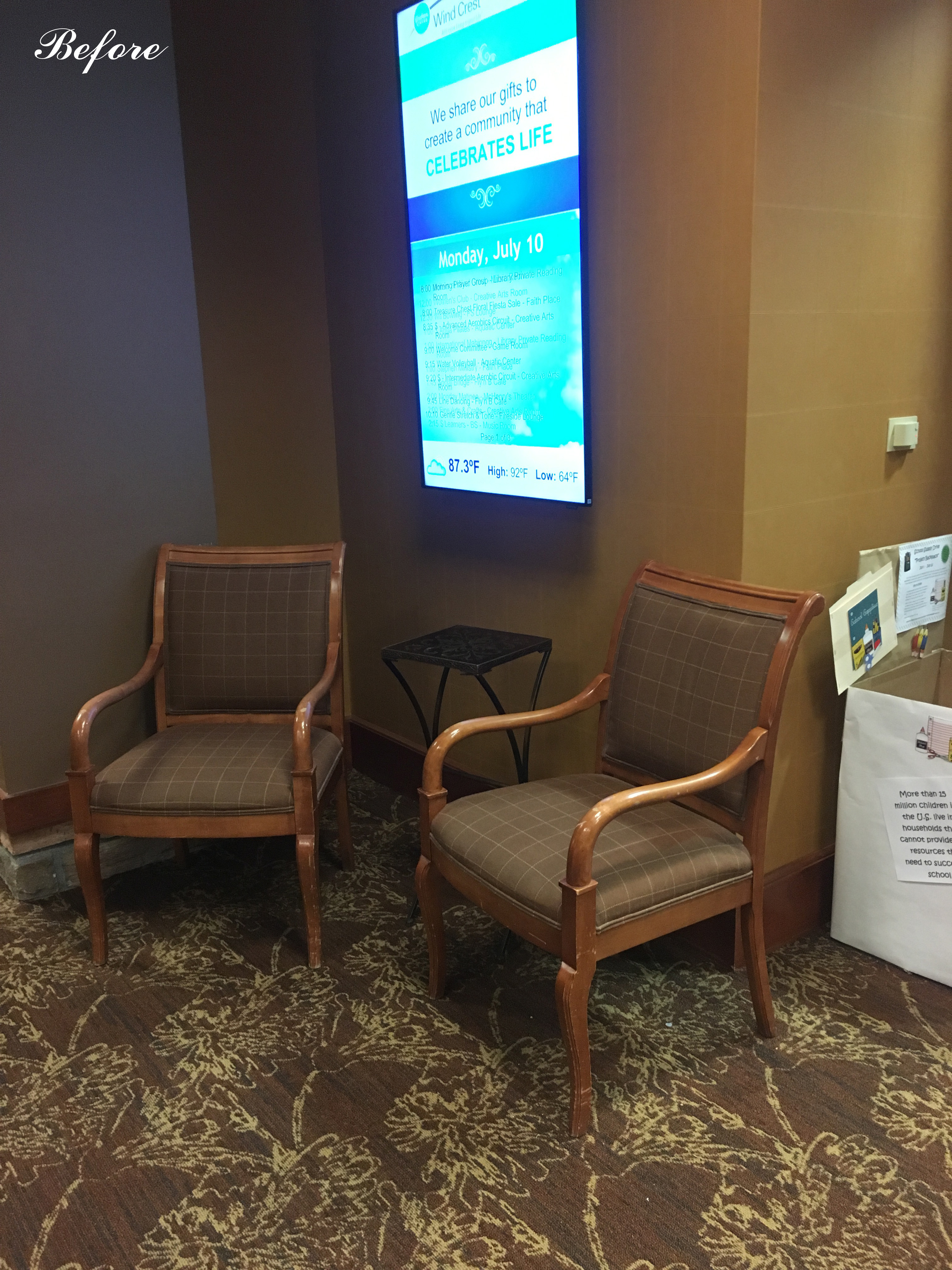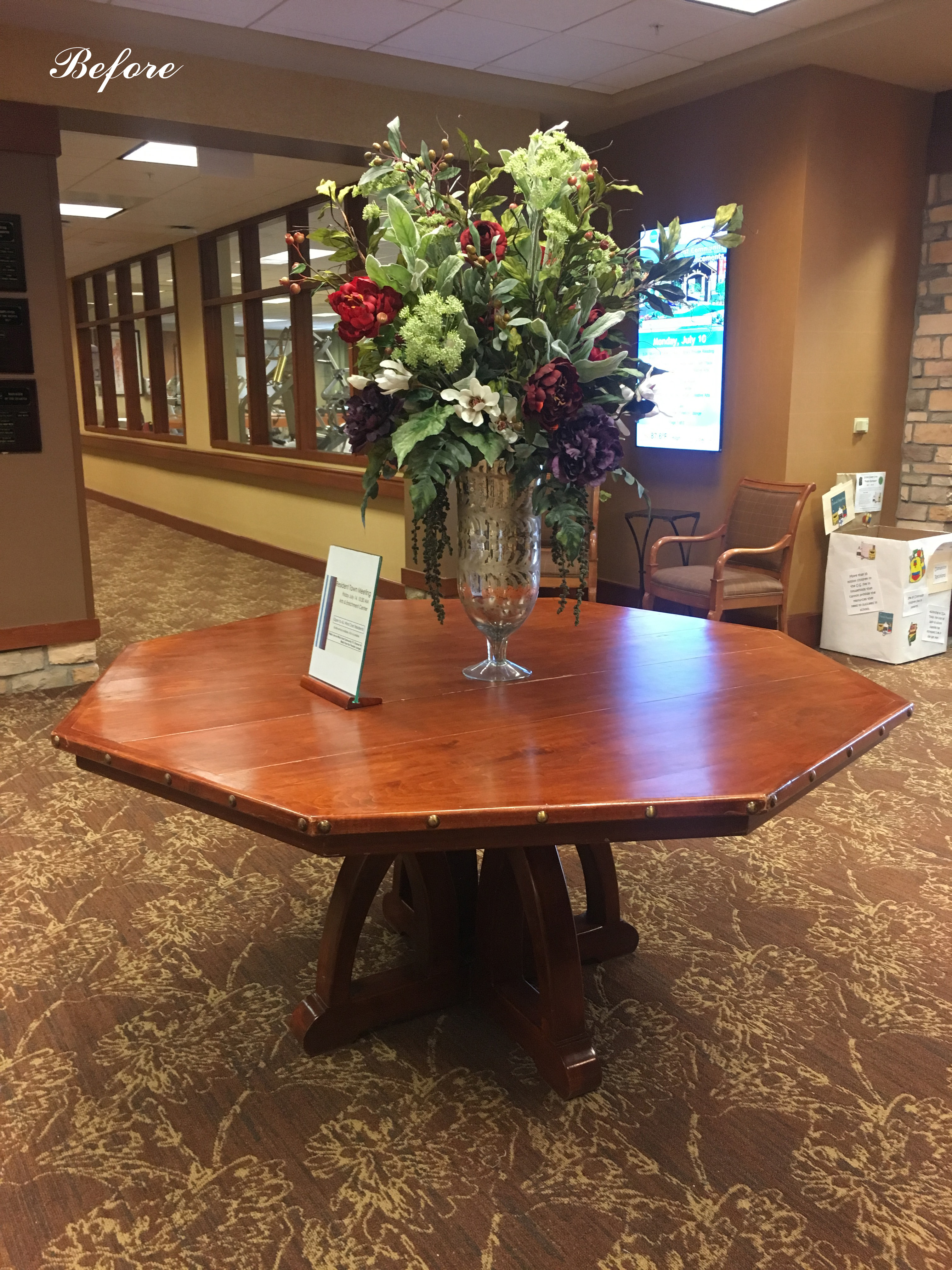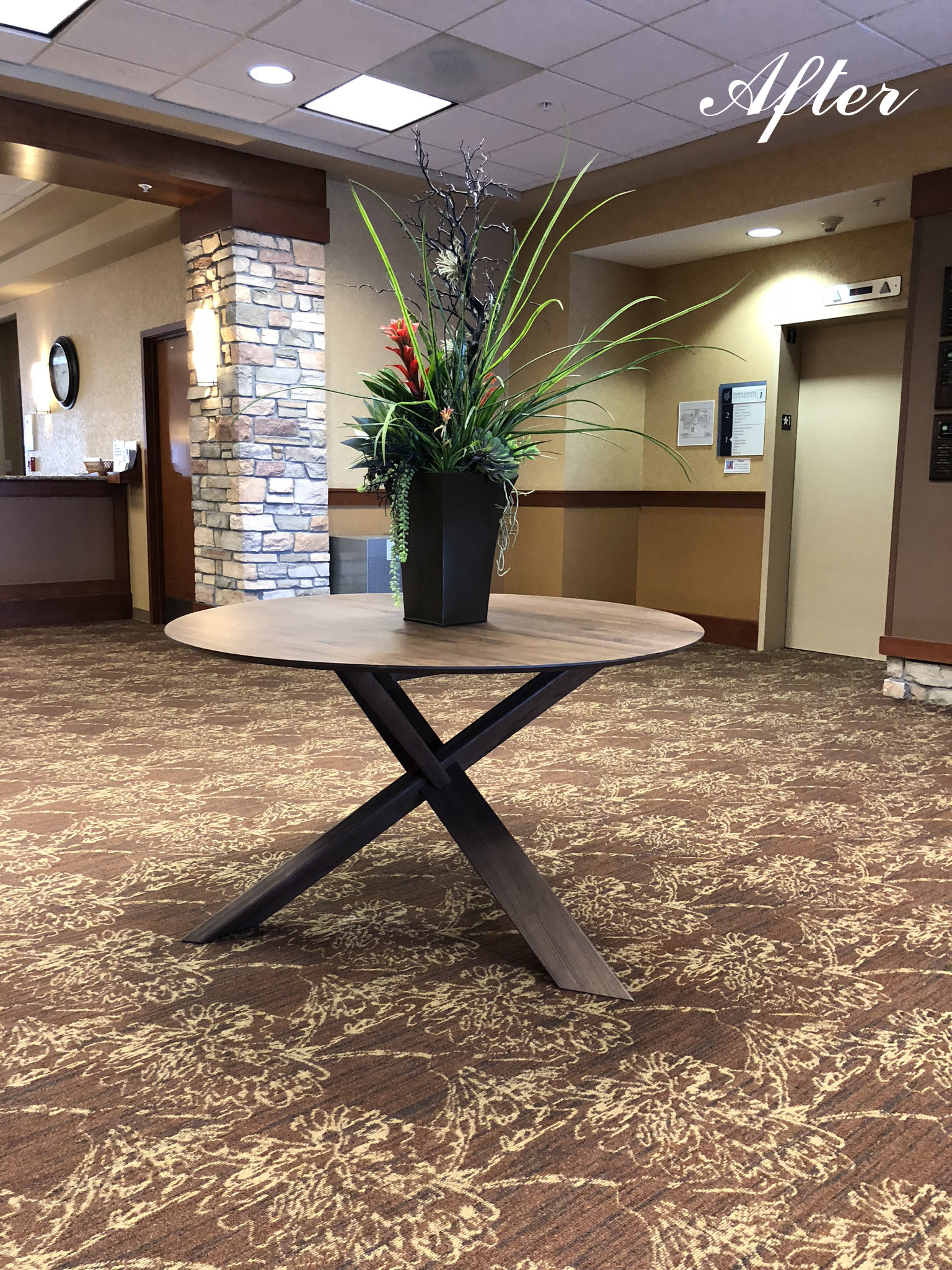 The rooms were transformed using monochromatic, geometric linear patterns with light colors and accents of floral arrangements filled with bright colors and contrasting shapes.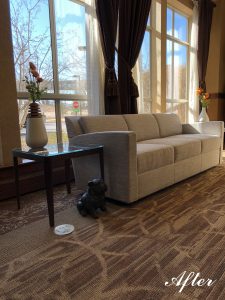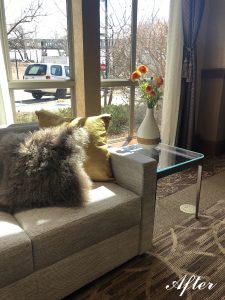 So if you are ever in the need of an aesthetic refresh, just give us a call!
Art Back into Architecture: Museum of Contemporary Art
More Sketching from SK2!!
Right before the Thanksgiving Holiday break, we went down the street to a local "Must-Do" in Denver, the Museum of Contemporary Art.
Not only was the museum full of thought-provoking, artistic pieces to stimulate inspiration in our own drawings, but the architecture of the building itself was a marvel. Opened in 2007, the contemporary building was "designed to minimize boundaries between the exterior spaces of the city and the interior galleries of the museum." (source.)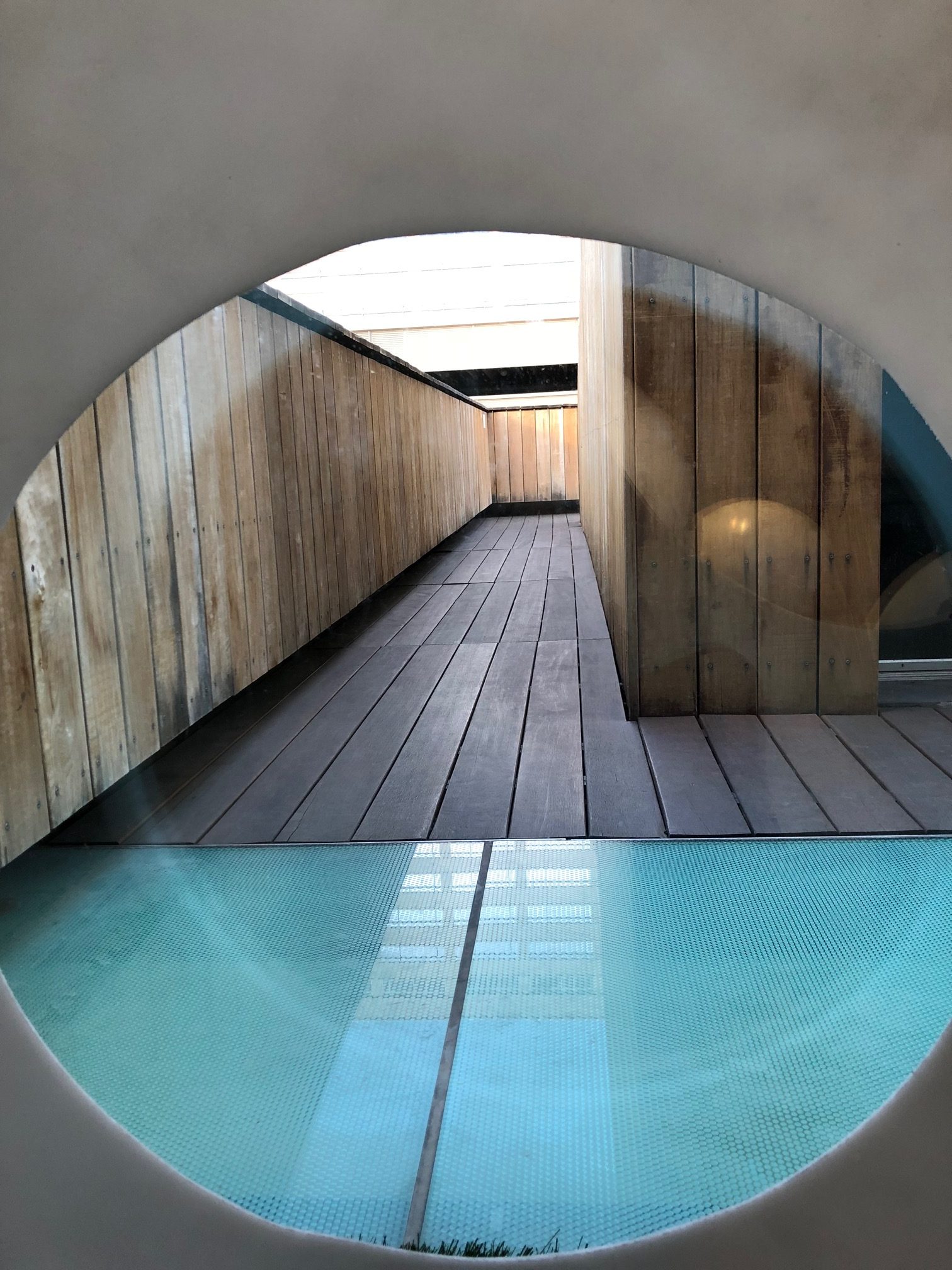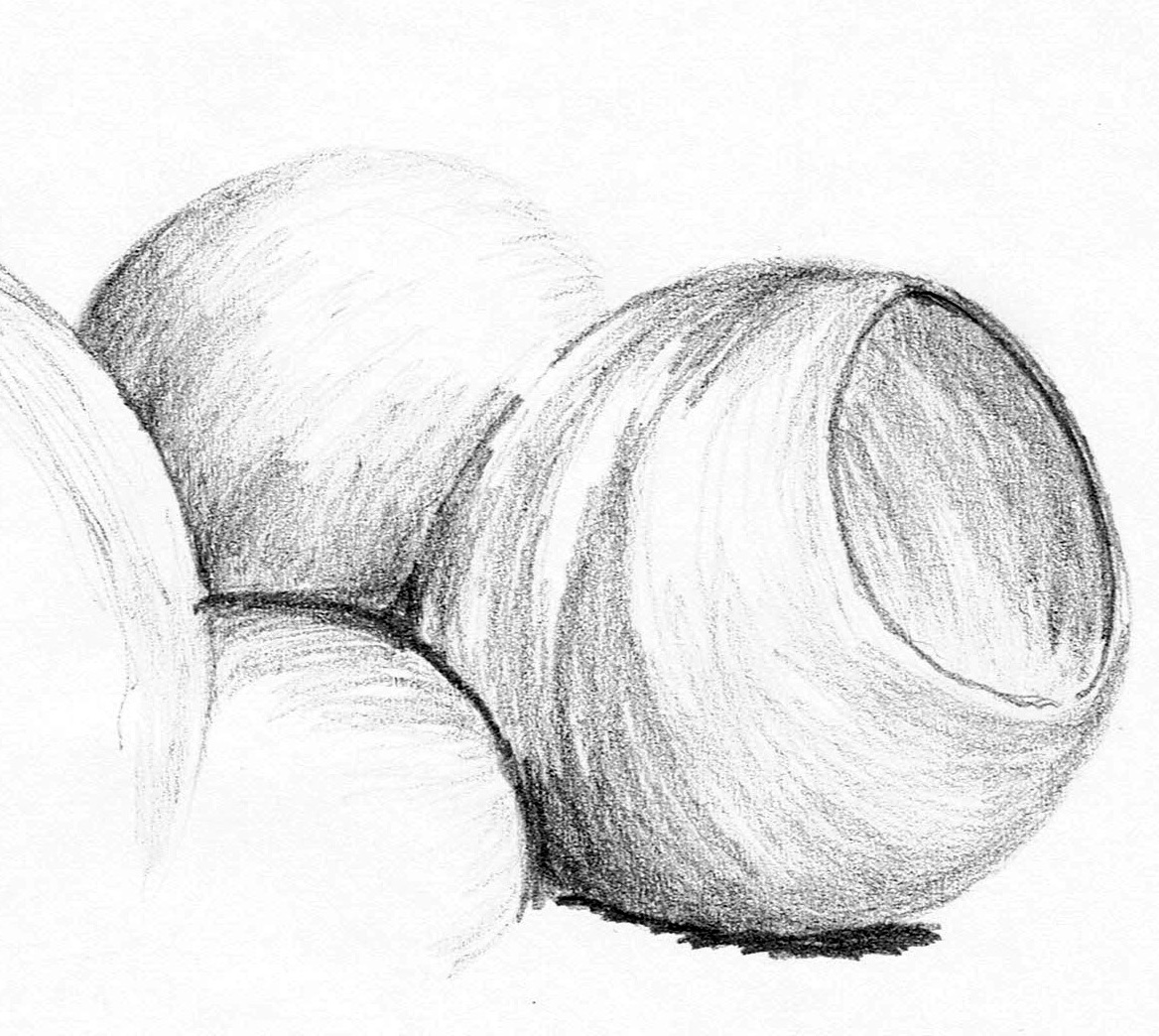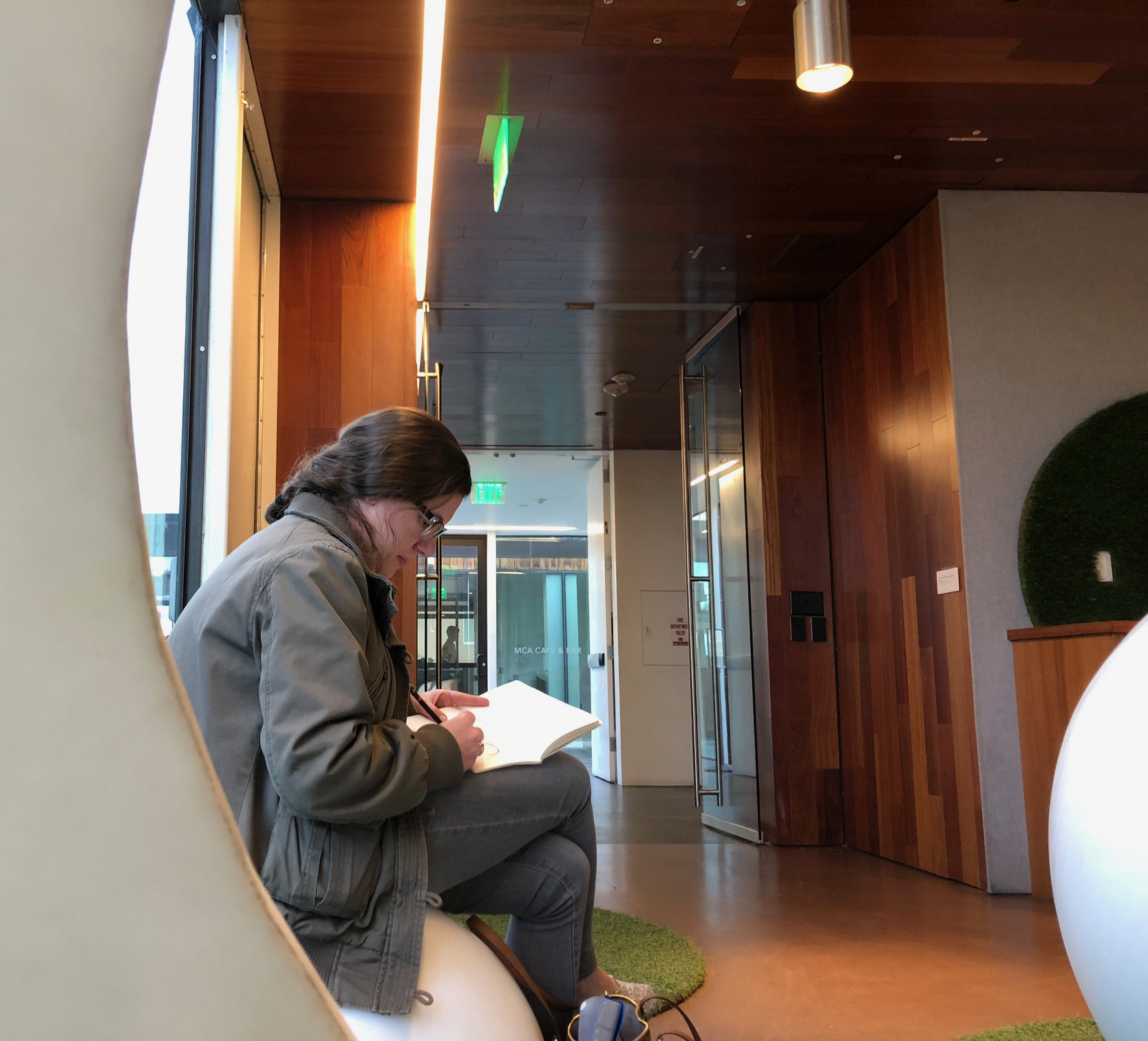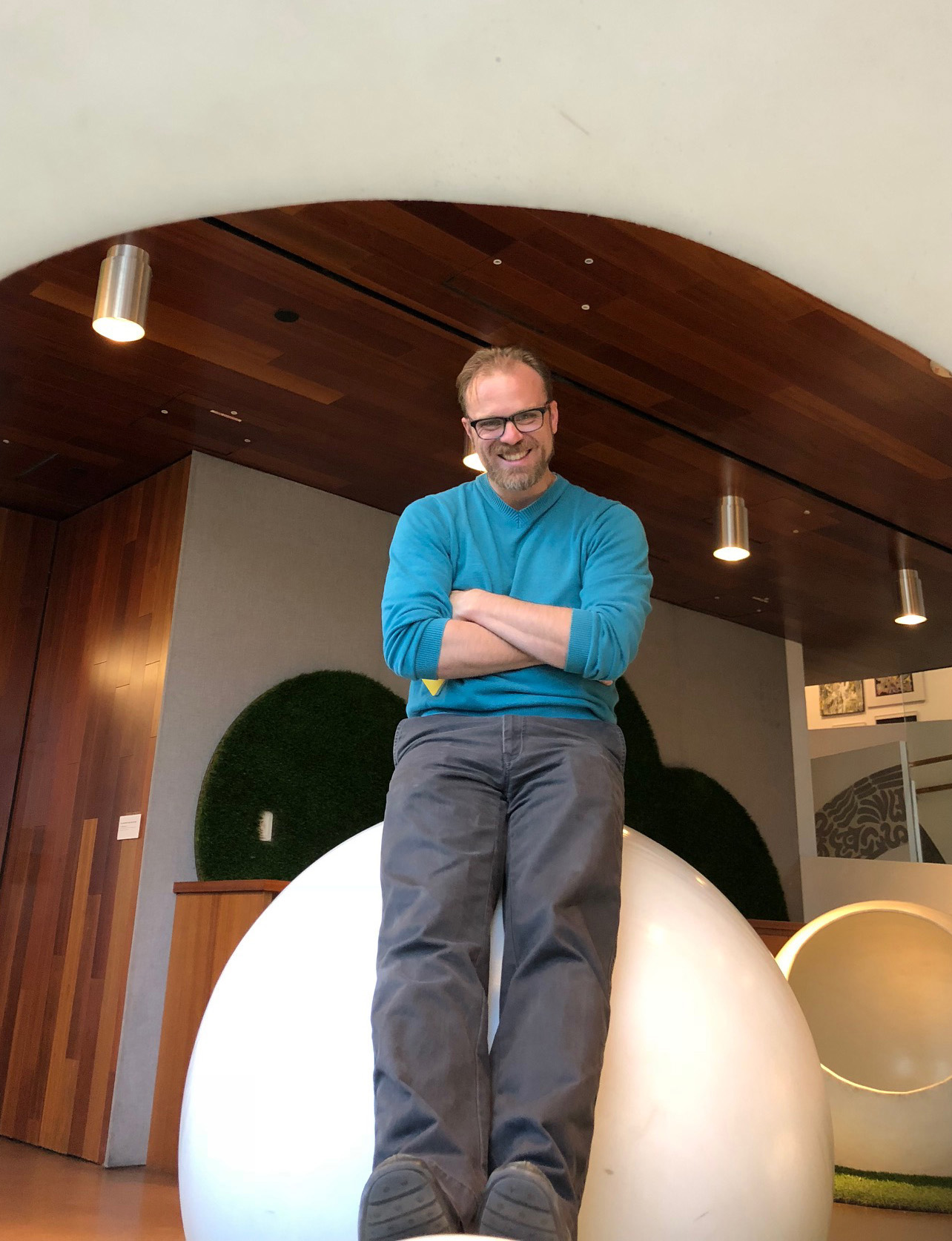 After walking around the museum, the interactive exhibit "The Bubble Garden" became the focal point of some sketches, while others went straight to the roof to sketch the skyline.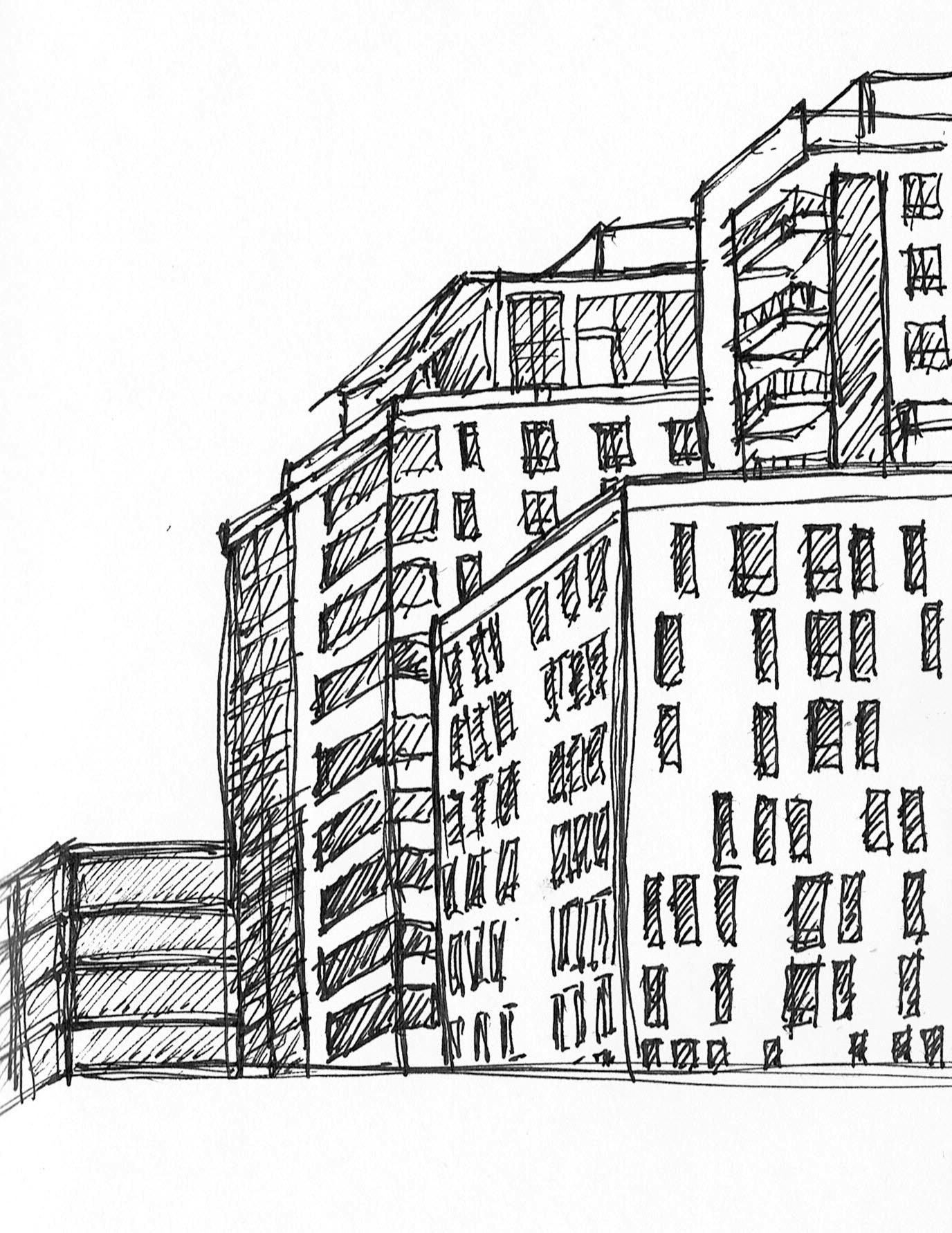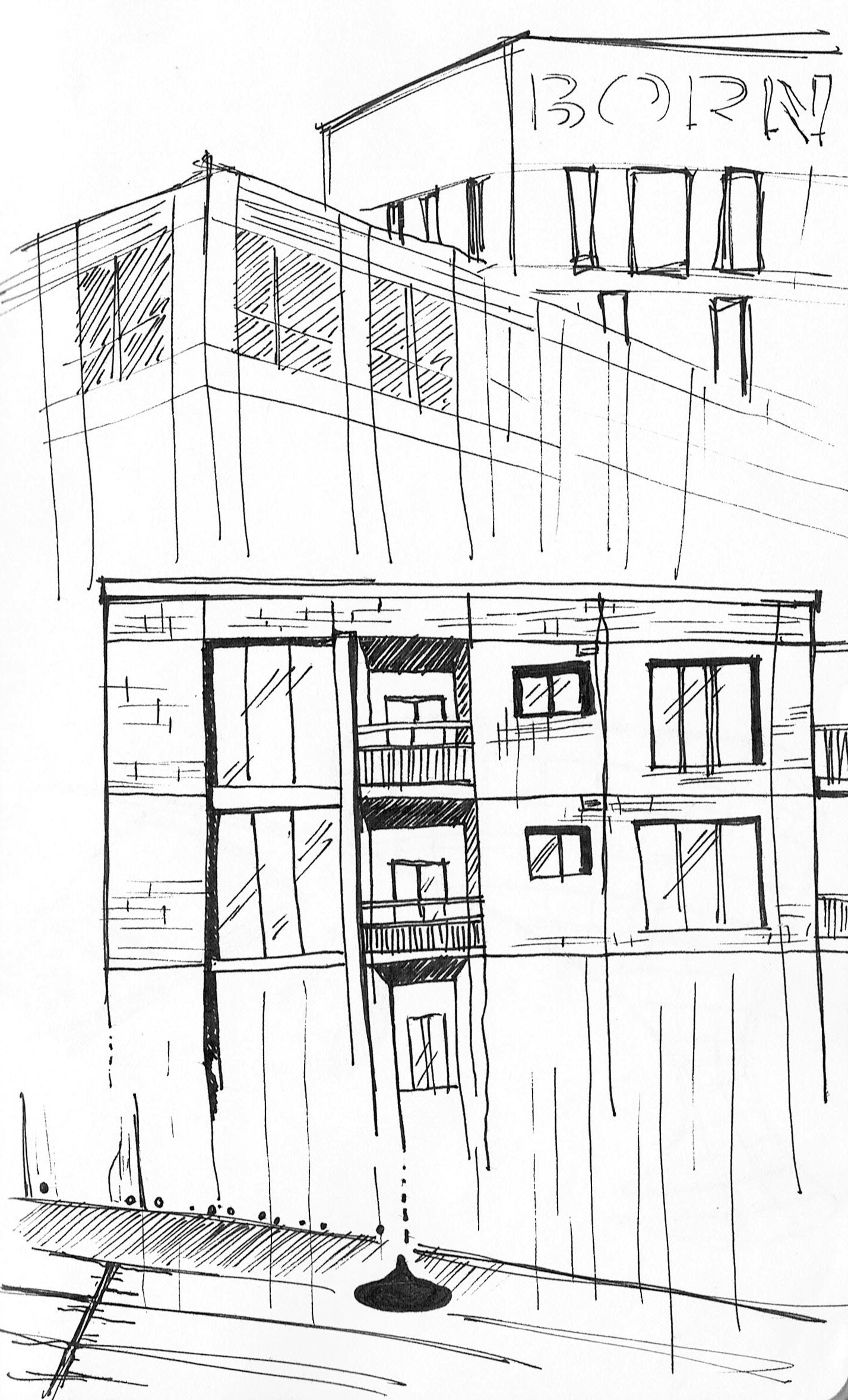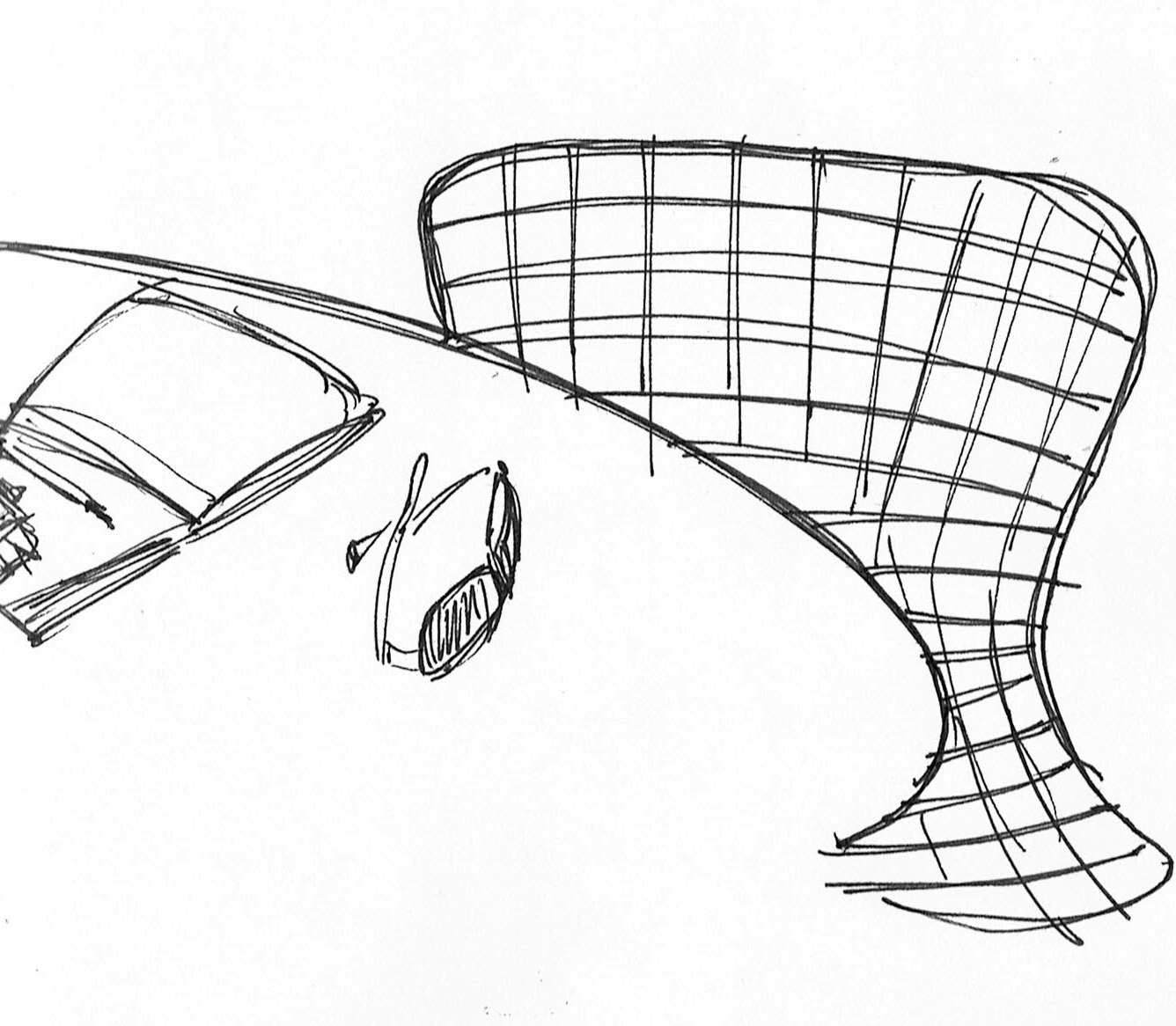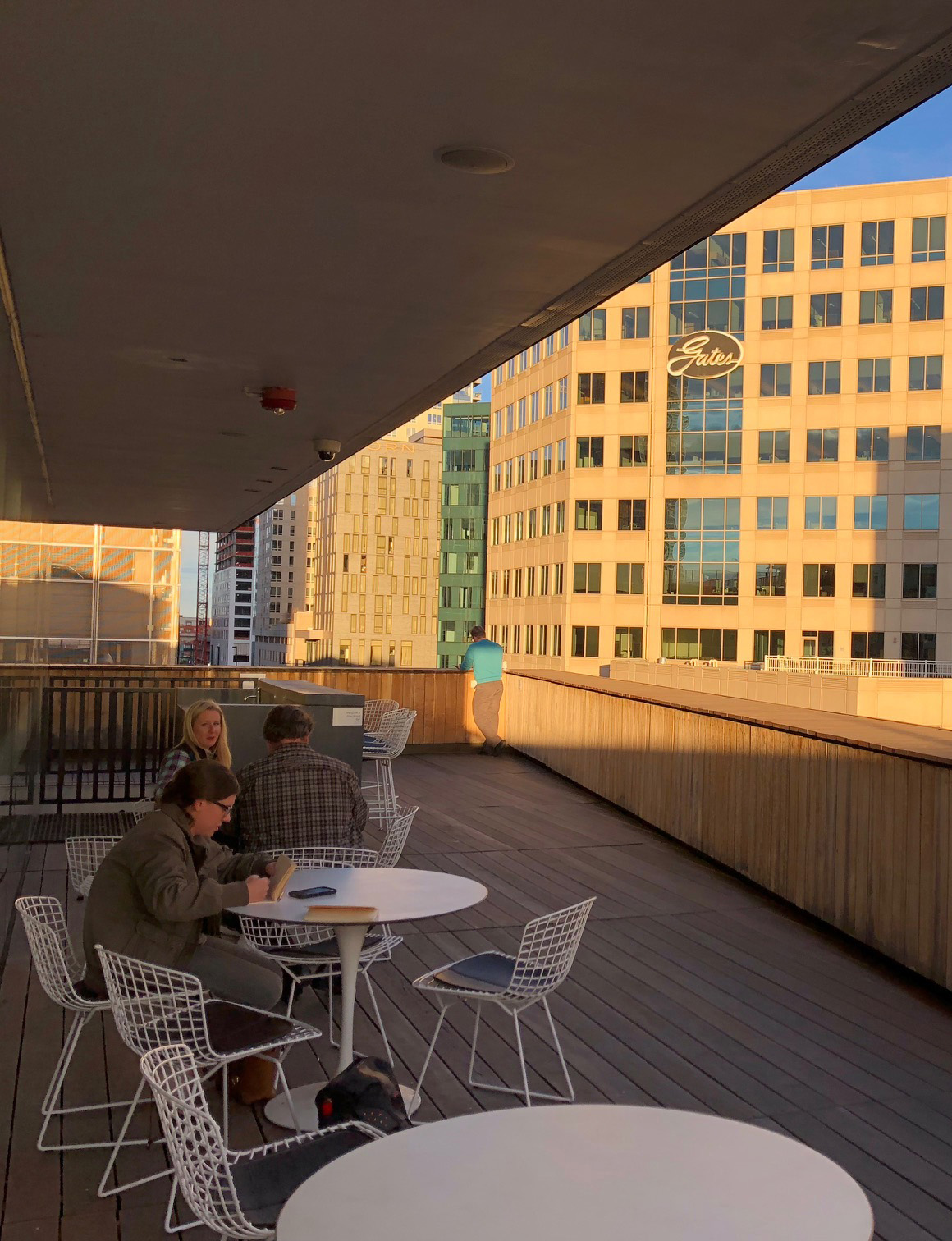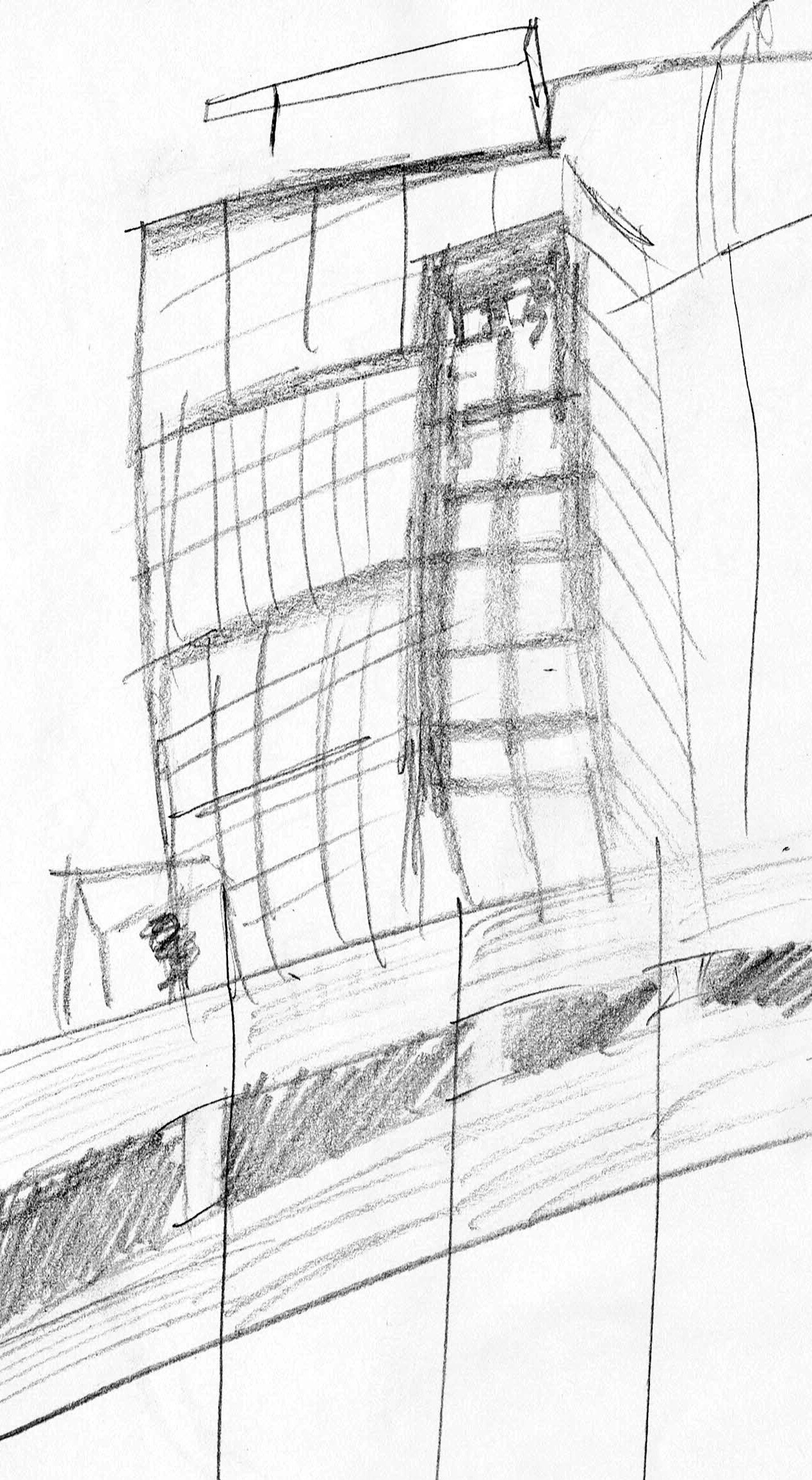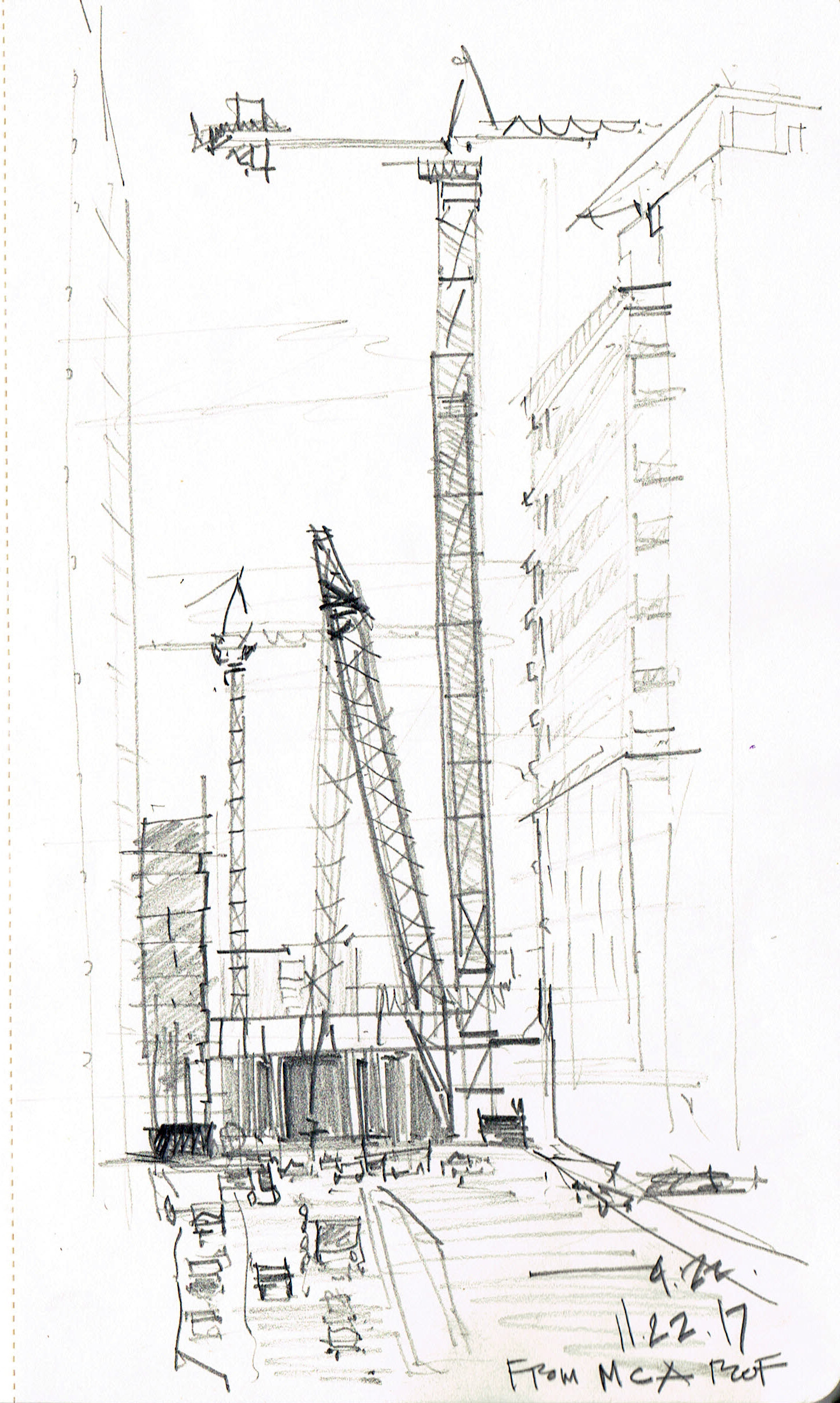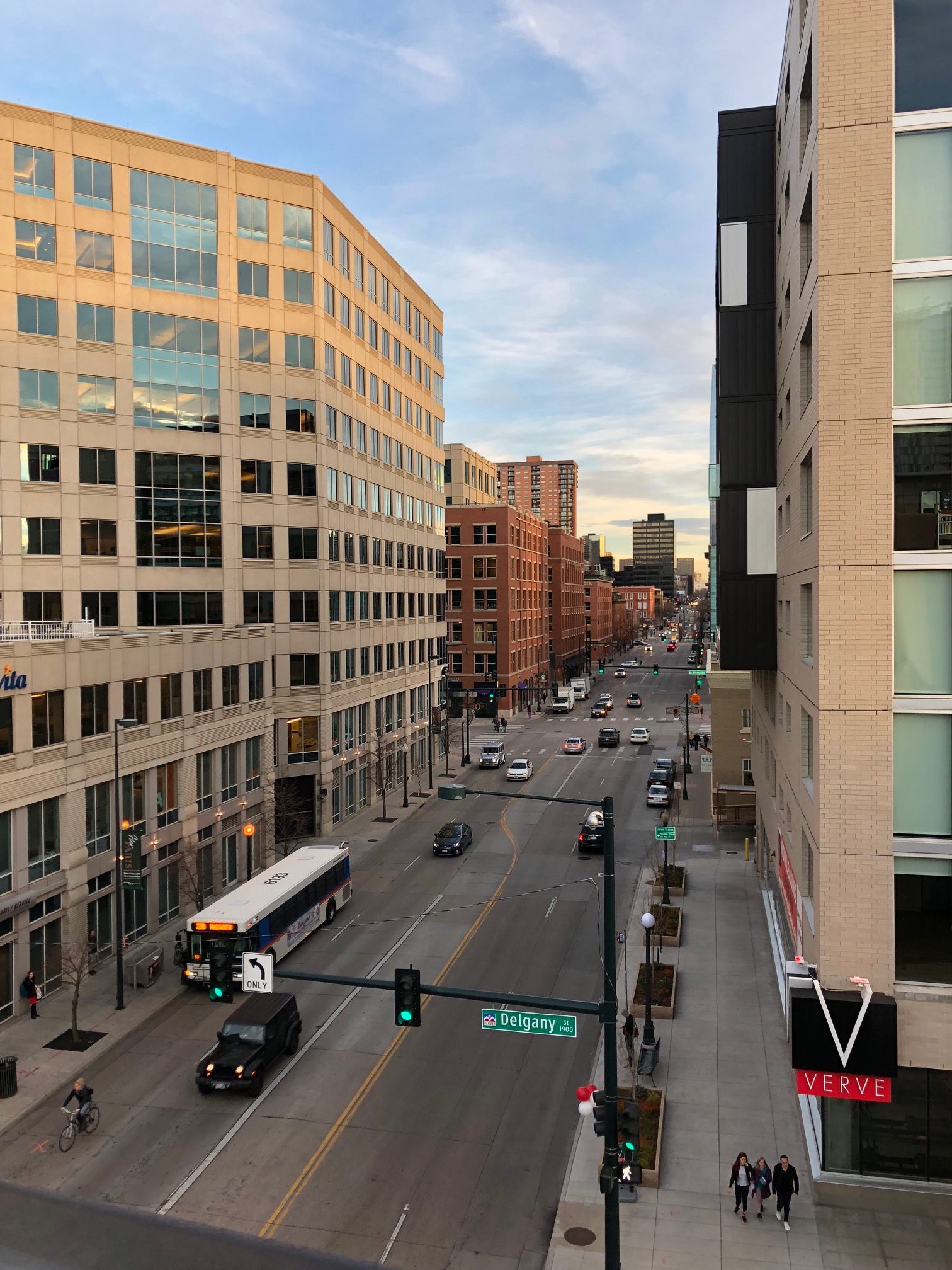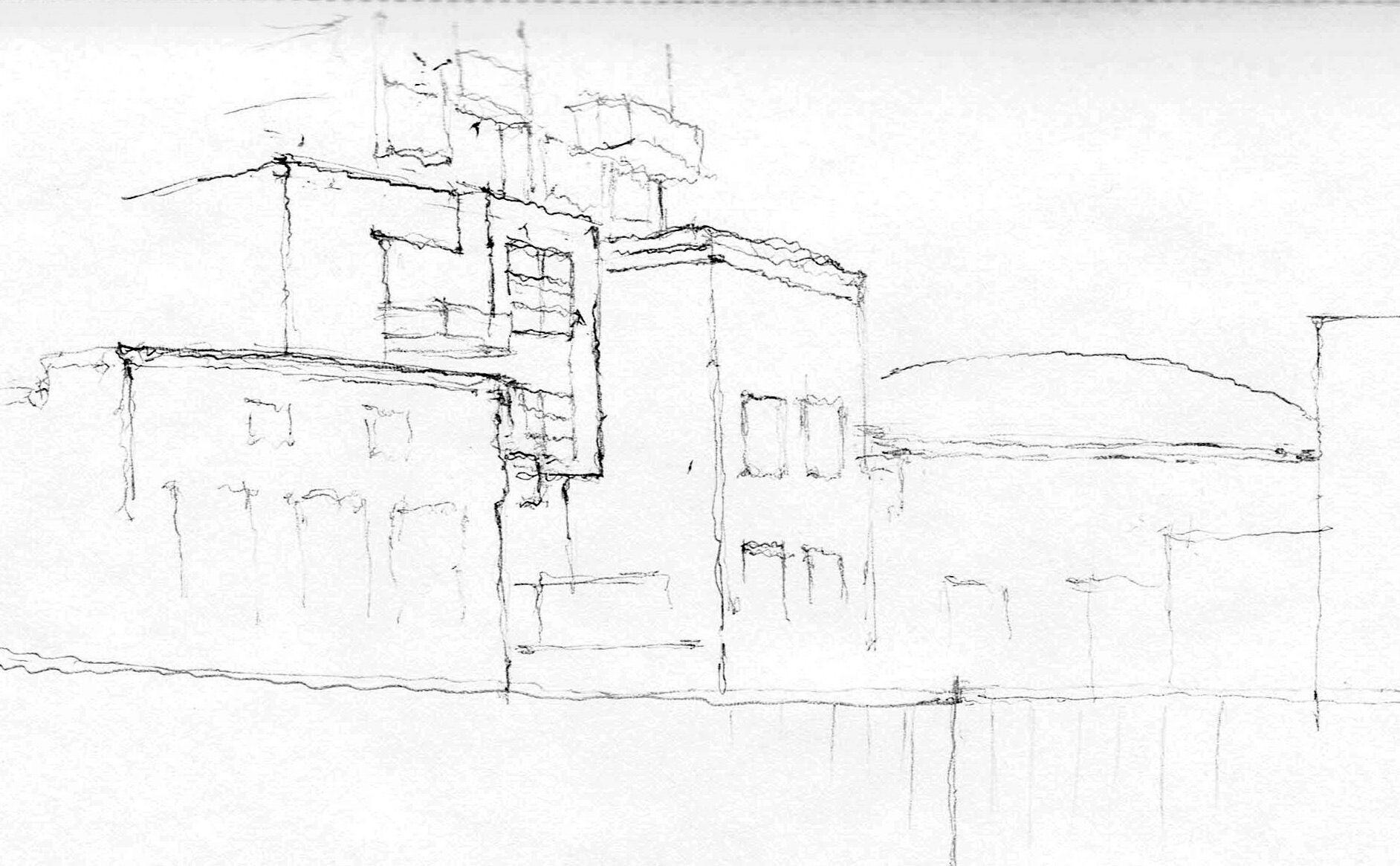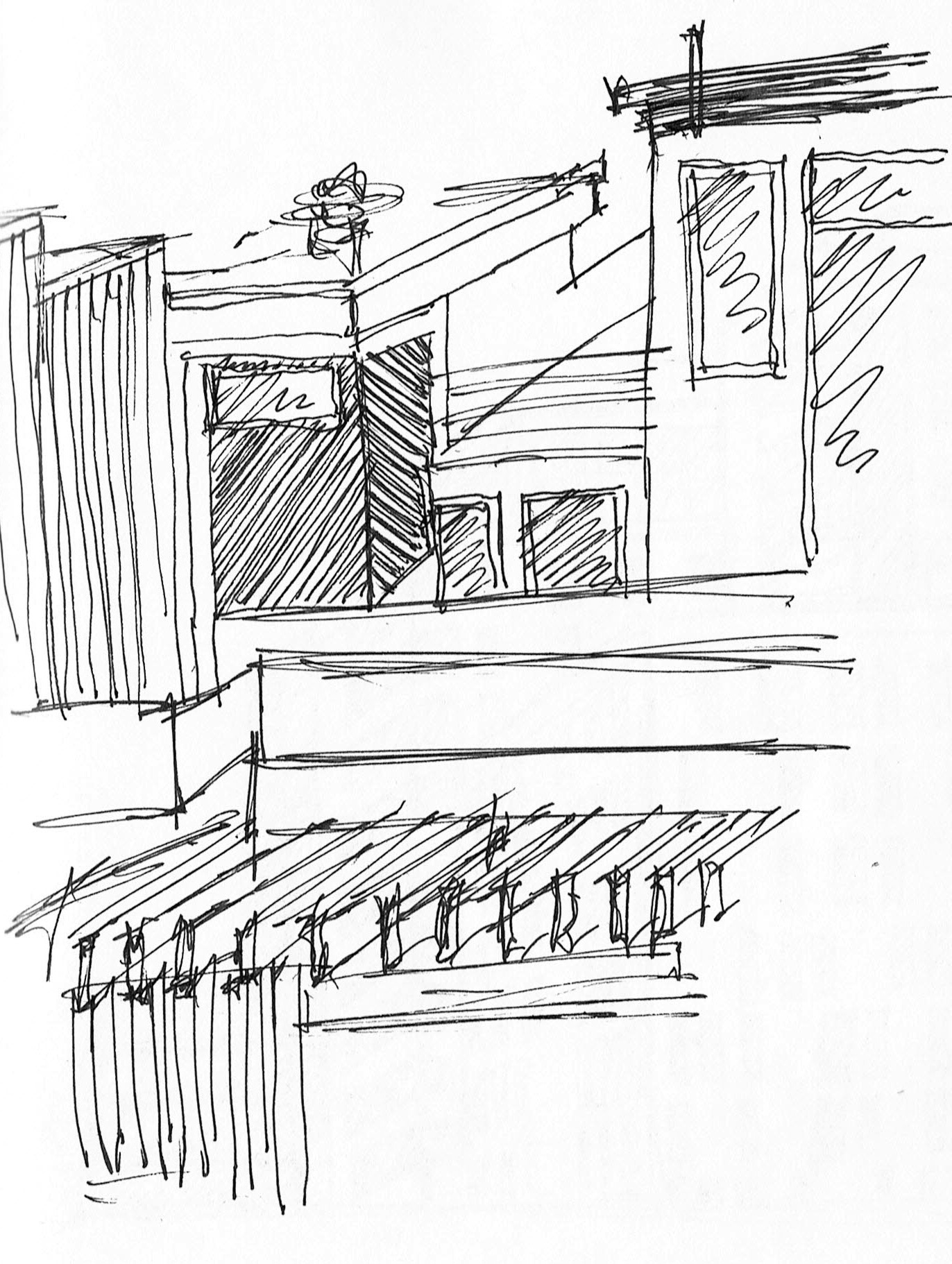 Roof Evolution Groundbreaking!
Roof Evolution LLC's new office building had their groundbreaking this week! Despite the cold weather and frozen ground, it was an exciting celebration for Sheridan! Even the Mayor came out! Be sure to follow Roof Evolution LLC on Facebook to keep up with the progress on their new building! You might even see Kevin in some of their pictures!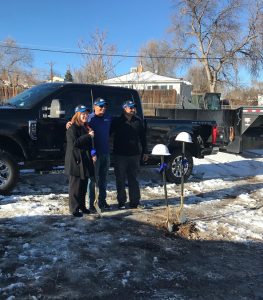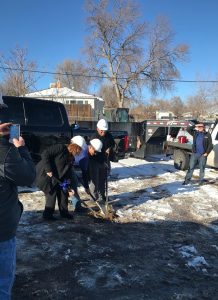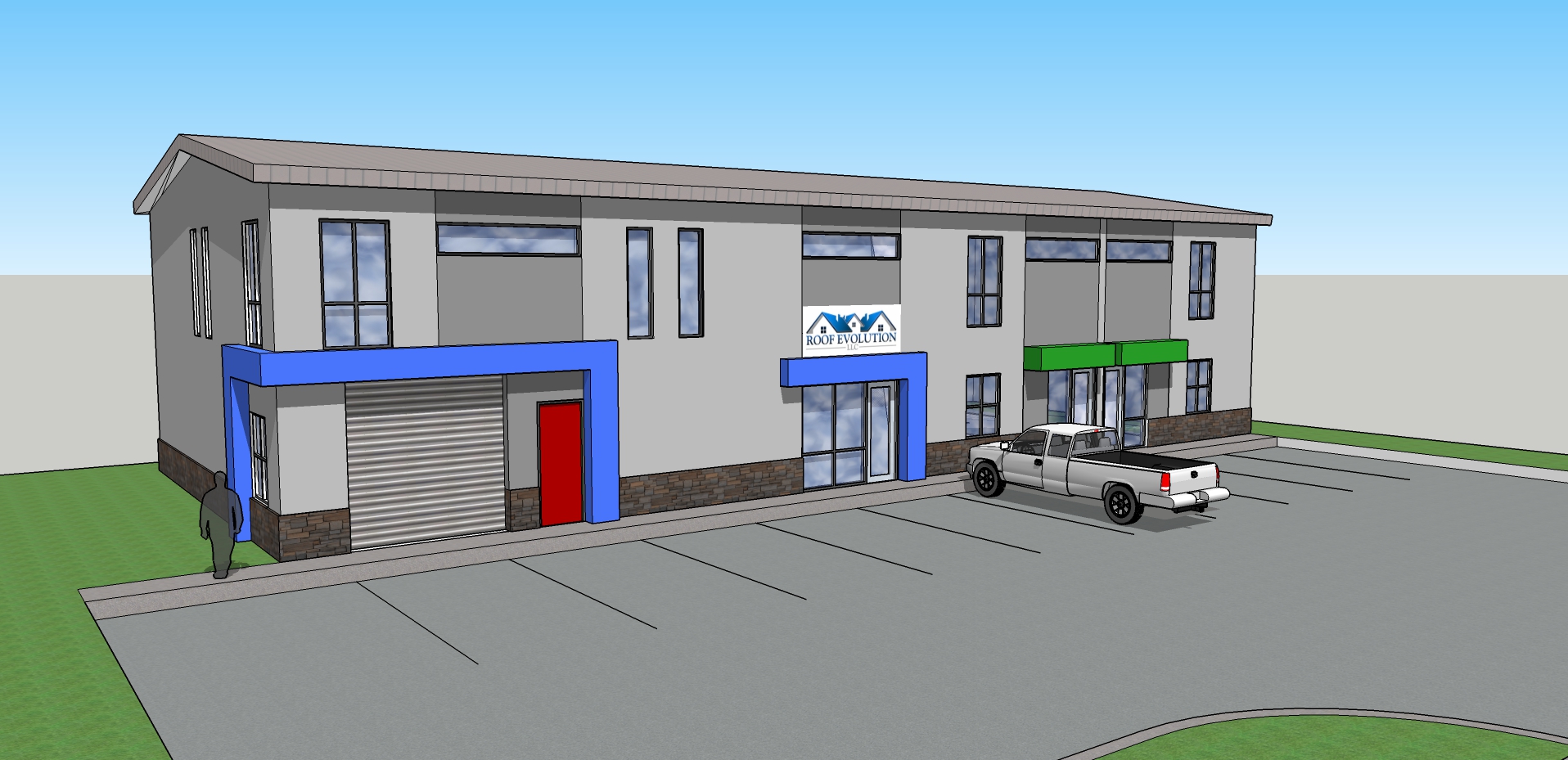 Laundry Basket Decorating for Warm-a-Heart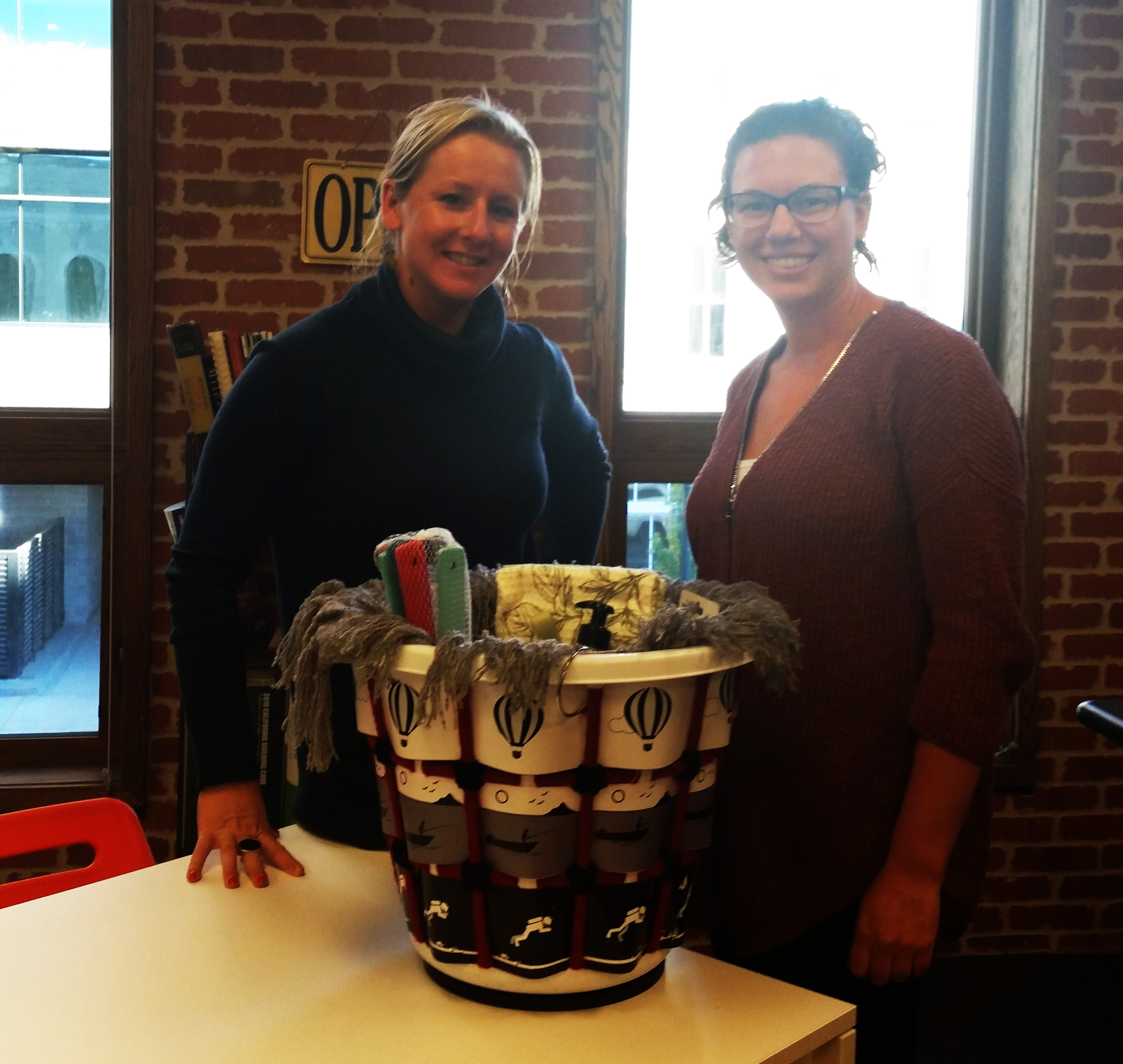 Studio K2 was back at it again, using out creative skills to decorate (this time) a laundry basket for Warm-A-Heart. Thanks to our generous host, OfficeScapes, we decorated and filled our basket for Refugees in Need.
The participants were given the option of decorating for three different themes; house warming, boys, or girls. SK2 was inspired by the house warming theme in which we aimed to create an interactive basket for the whole family.
The canvas was a typical plan white cylindrical plastic basket formed with the classic wide lattice work, in which three layers of openings are made in the tapered laundry basket. The structure of the canvas gave the office the inspiration to turn the basket into a zoetrope or a flip book like film strip. "A zoetrope is one of several pre-film animation devices that produce the illusion of motion by displaying a sequence of drawings or photographs showing progressive phases of that motion." (Source.)
The concept was to weave strips or "film" through the three layers of openings in the lattice of the basket. On each film would be a different animation depicting a unique story. One story shown horizontally in the bottom layer, one in the middle, and one in the top layer. The basket would then be placed on a lazy-susan, an item to enhance our decoration by allowing the basket to spin giving the full effect of the zoetrope, but also a useful household item to be re-used for functional purposes by the Refugee family.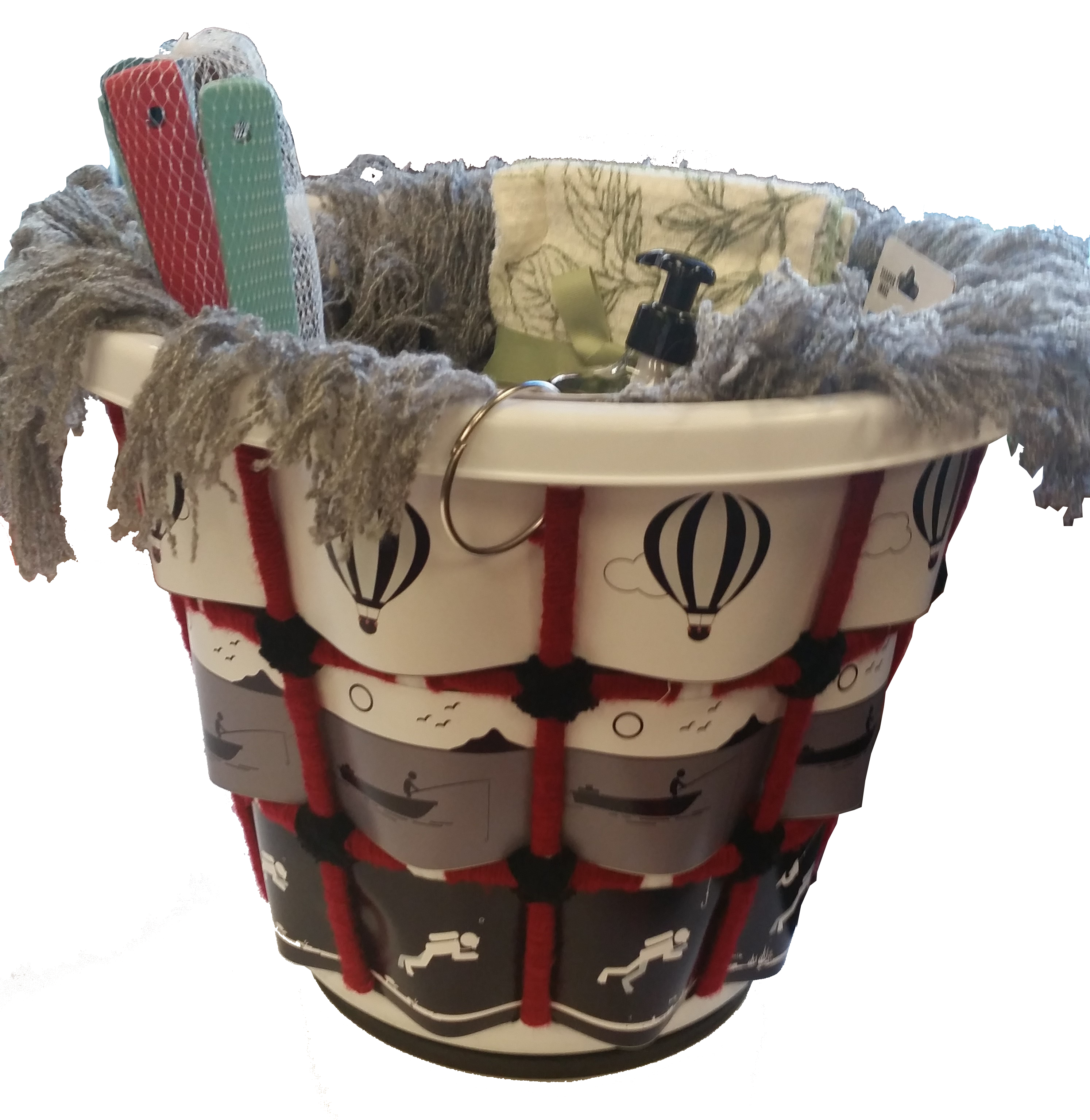 Tuning to our scenes created from fabric and paint chip samples on the box decorated last year for Newborns in Need, we chose our three favorite elements to use for our basket's stories. Scuba Steve and his fishy friends from the underwater scene, a fisherman at the foothills of the mountains, and a hot air balloon floating above all the land and sea. While each story was to be viewed individually to get the full scope of the moving zoetrope, overall the three layers worked together from deep in the sea too high in the sky.
The rest of the basket was wrapped in red and black yarn to keep with the old timey movie theater color scheme and film strip concept. Lastly, we went to TJ Maxx and picked out some useful items that anyone might need in their home; to name a few, hand towels, cooking utensils, and soap. As well as, a few extra items like a blanket, scented candle, coffee press and coffee. In the end, the plain white plastic basket was transformed into the interactive flipbook film strip animation, with the hopes of giving the Refugee family entertainment, as well as, useful household items.
SK2 is Thankful For…
"Feeling gratitude and not expressing it is like wrapping a present and not giving it."

– William Arthur Ward
Everyday there is so much to be thankful for, and in the spirit of Thanksgiving we would like to share a few things we are thankful for.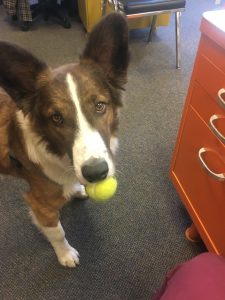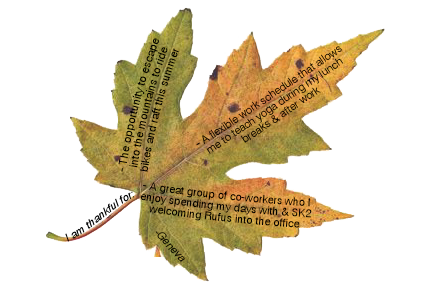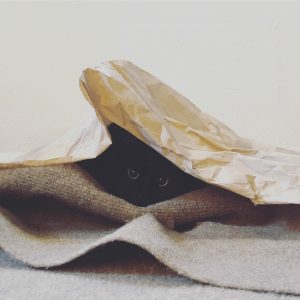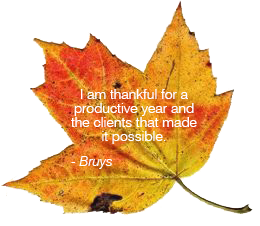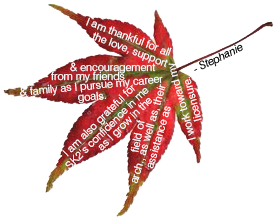 Studio K2 would also like to wish everyone a Happy Thanksgiving, and a reminder to share the things you are thankful for!
Happy Thanksgiving from your friends at Studio K2!