It's starting to feel a lot like springtime at SK2! To celebrate, the team decided to enjoy the nice weather with a cocktail and sketch at Next Door outside of Union Station. The afternoon was buzzing with activity. Bruys captured a group of people taking in the sunny day in coats and jackets. Geneva also recorded the likeness of a roller skater taking a rest from grooving down the street.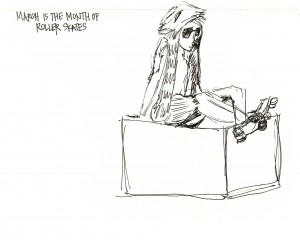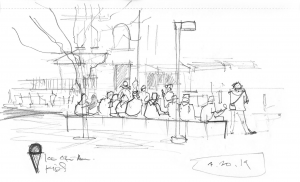 Geneva and Kevin enjoyed Next Door's delicious and colorful Orange Old Fashions which deserved a splash of colored pencil.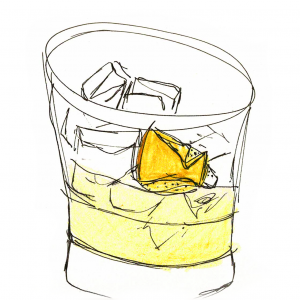 Both Kevin and G also wanted to show the architectural detail of Union Station, from the flower motifs in the pink lavastone walls to the cast iron lion brackets holding up the building's overhang.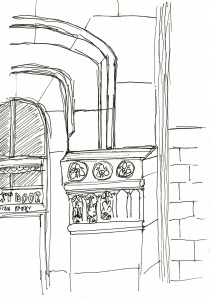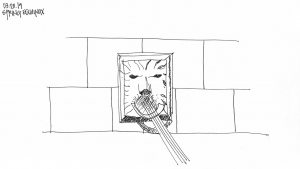 Kevin returned from a 2 week vacation at his vacation home in Mexico. He spent his time drinking Margaritas, eating fresh snapper, breathing in the fresh air, and catching up with old friends. These water color paintings detail some of his favorite vistas.