At SK2, we are proud of our interns and the talent that they bring to our team. One, in particular, Kasey King, a master's student in the CU Denver architecture department that joined the team in August of last year deserves recognition. She built a cabin with classmates this past semester as part of her Master of Architecture program at the University of Colorado Denver. The design-build program was organized by Colorado Building Workshop: (http://coloradobuildingworkshop.cudenvercap.org).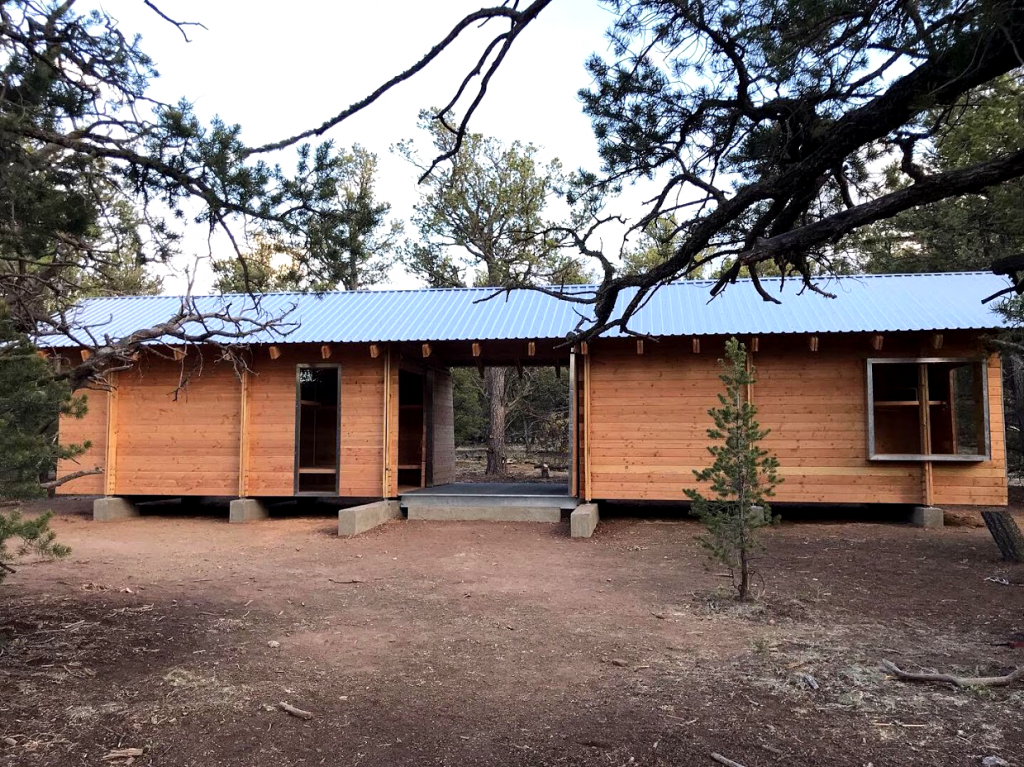 North facade of the cabin (photo by Morgan Young)
Kasey and her studio spent January through May designing and preparing for the summer build. From mid-May to early June, Kasey was in Thoreau, New Mexico building cabins and physically constructing the building with her classmates. The cabins were built for an outdoor expedition summer camp which is expanding and needed more places for campers to sleep before and after trekking in the hot New Mexico sun. During this time, Kasey was MIA in the office, but thankfully she returned unscathed in mid-June after brushes with sun exposure, downpours, and moths. 

Kasey ready for anything (photo by Kasey King)
Her class was given multiple sites to choose from. Each site had a team of 8 people working on a grouping of 2 cabins conjoined by a central gathering porch. At the end of March, the students spent a week pouring the foundations and mid-May to early June completing the cabins. The students were camping during the build, which made for a fun experience. The cabins structure was made of Douglas Fir wood columns and beams and Douglas fir tongue and groove for the walls and floors. The interiors of the cabins feature bunk beds suspended from rods, to help mitigate the hantavirus problem prevalent in the region. The cabins feature other materials such as a galvalume corrugated roof, aluminum features on the windows and doors, and steel in the bent frames. The cabin Kasey was a part of featured a bar shape design with a central porch and views to adjacent trees and the forest. Kasey enjoyed the experience and gives praise to the program.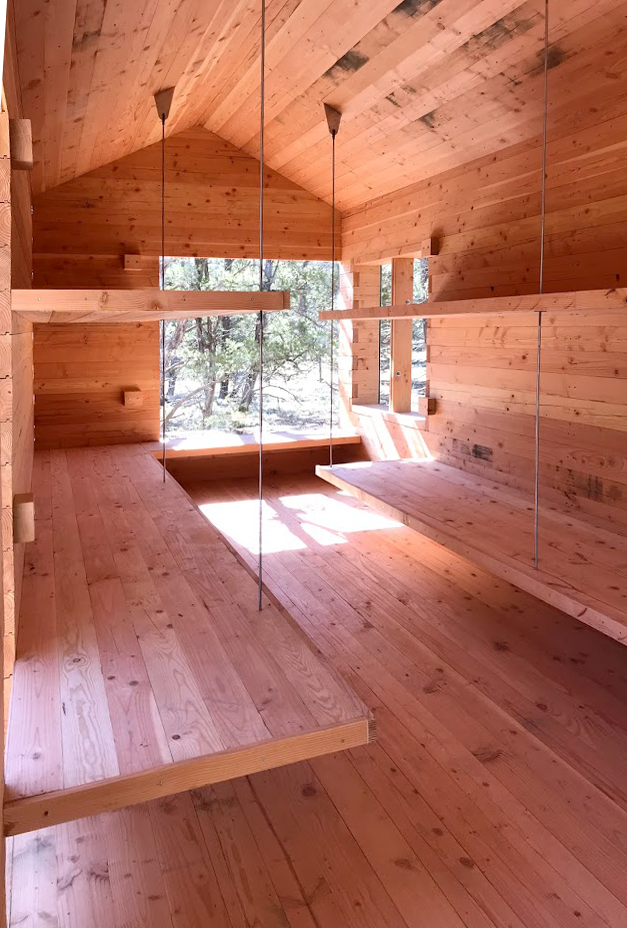 North facade of the cabin (photo by Morgan Young)